Want to prevent your kids from accessing explicit apps and games from the Android Play Store market? Here is a quick guide to set up parental controls on the Google Play Store. Google Play Store is like a shopping mall for millions of useful apps and services.
While most of the apps are open to learning and fun, but there are still open platform apps that have explicit material in the form of violence or in the form of hate speech. Or most probably promoting explicit images that can cause a negative impact on the children /kids of the house. As the Play Store is open to use the platform, anyone can develop or download the apps without any issues.
To take care of this explicit and adult material, the Play Store has added a Parental control setting for the parents to keep a close check on their kids and not let them use or see the things they're not supposed to see. These settings actually help parents to control what their kids see and engage with on this massive Play Store. Let's see how to enable these parental control settings on Google PlayStore.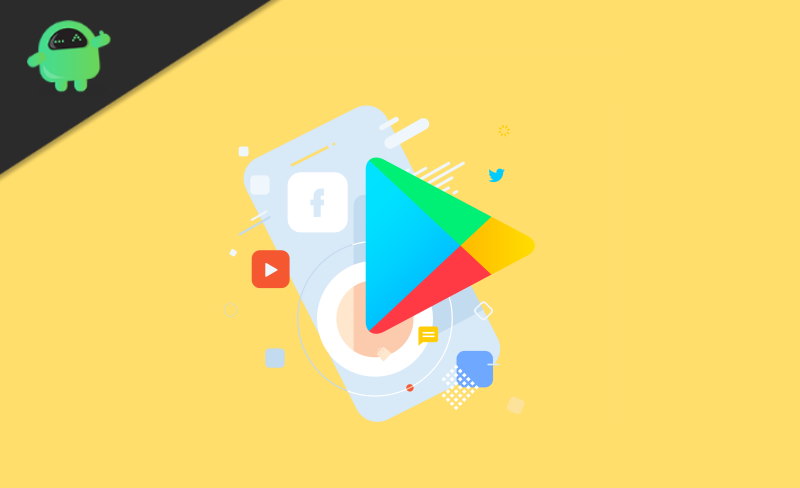 Setting Up Parental Control PlayStore
Parental controls can help you to set up some rules fr app downloads on your device. Since all apps are free to download, your kids might be exposed to vulgar content or apps which you might not want them to use at all. To prevent such from happening, its a very good idea to set up and implement parental control on PlayStore on your device. And here is a quick guide of doing so.
First, launch the PlayStore and click on the menu icon at the top-left pane.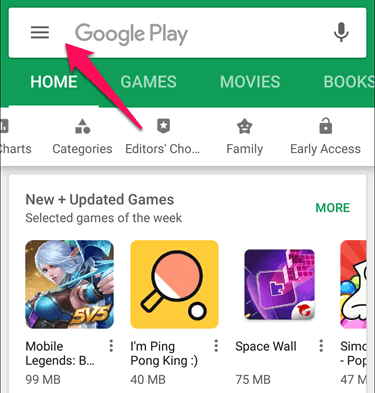 Now click on the settings bar. It will redirect you to the settings menu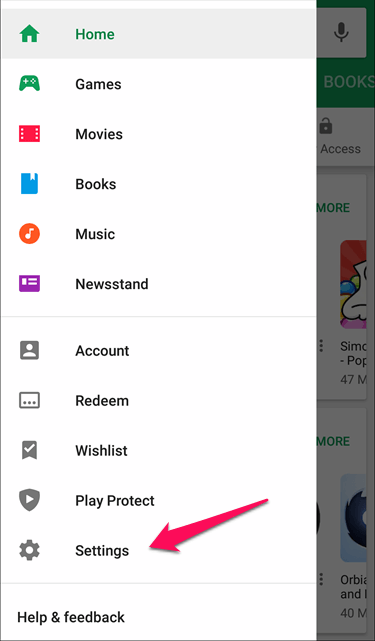 Scroll down, and you will see "Parental controls" option, click on that.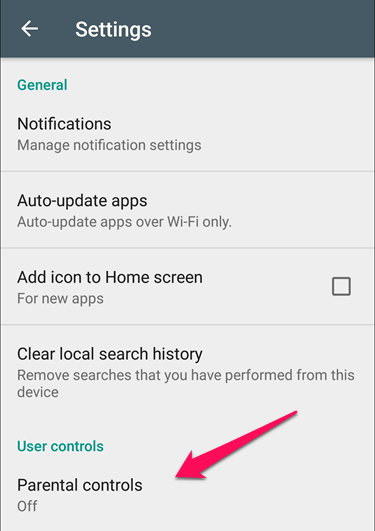 Enable the toggle for Parental control.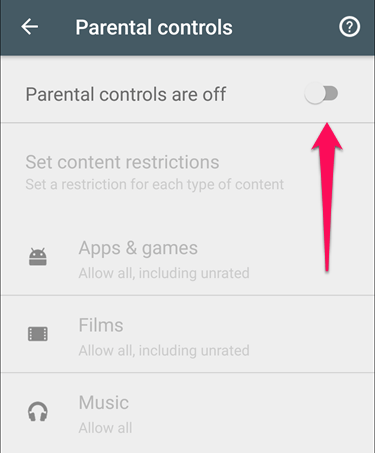 Ok, so now we have enabled the parent control option. You will see multiple categories where you can define a set of rules for apps and their services that are suitable for your IDs. It's a great option for parents who are trying to stick their kids from accessing explicit apps or content from Play Store.
Setting Up Apps & Games
All the apps and games which you use in PlayStore come with ratings. These ratings are designed to match certain age groups. You can also a device in which age groups apps should be visible in Play Store. And this process is quite easy, follow this quick guide:
Click on "Apps & Games" option under parental controls.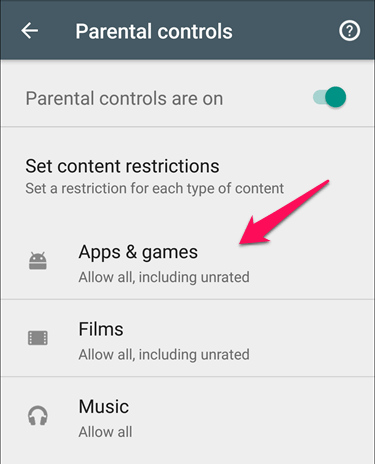 It will open a list of categories where you can choose which apps must be visible in the Play Store.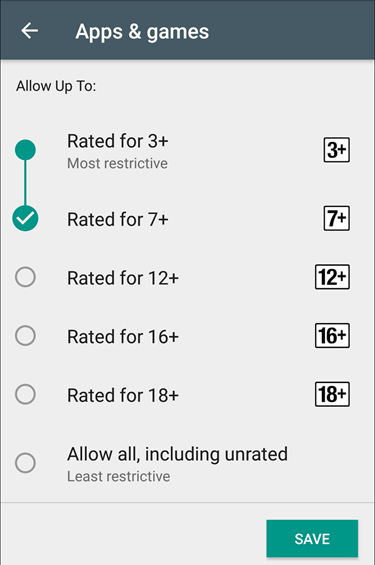 Now you can choose for up to which age group Play Store must show apps recommendations.
Setting Up Films
Movies are a great way of entertainment and learning for kids, but there can be explicit content and violent scenes or content which kids are not supposed to see.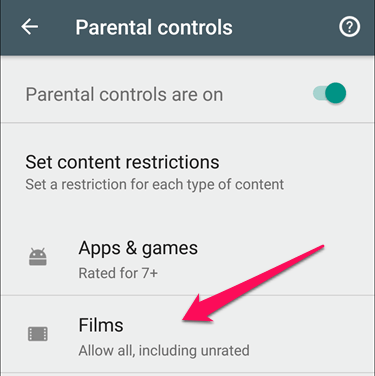 Click on "Films" option under parental controls.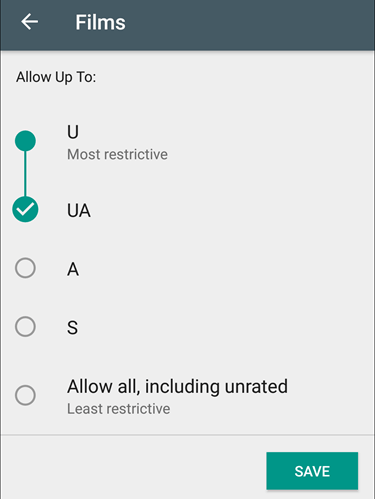 Here we can see various ratings based on the constitution of the region and censor board. Parents can choose the options according to the given ratings of the films as Universal, adult, or none.
Setting Up Music
You might think what's wrong with listening to music? Well, there are many modern songs that promote hate speech and curse works in their music. I'm sure you would want your kids to hear or follow that music.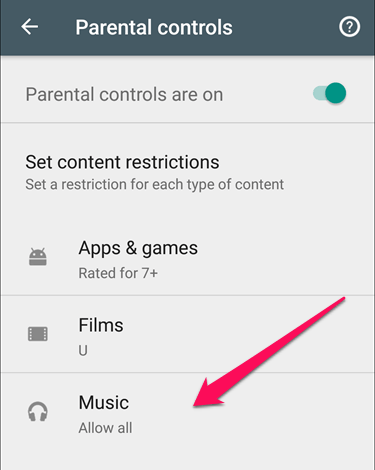 Click on "Music" option under parental controls.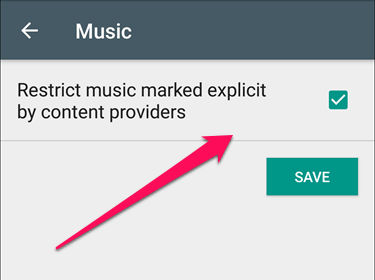 Now tick the box for "restrict music marked explicit by content providers" option. This will disable all the songs and music, which might contain any potentially explicit content such as cuss words or hate speech.
Restrict app purchases
Kids these don't know how hard it is to earn money; they just see their wishes, and they want their wish should be fulfilled. Most of the games in the Play Store are equipped with In-app purchases. Kids love to boost their performance in the games by paying a few bucks, and they love to spend tonnes of money on useless games, which can cause a blunder in your budget with extra credit card bills.
To stop that, you have to reach back to Play Store settings, and you will see an option, namely restrict In-app purchases. You can set up your in-app purchases options so nobody can buy any app or service without your consent.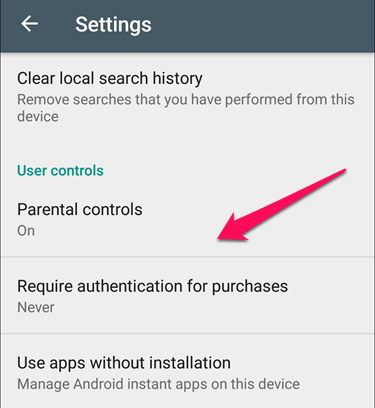 Open Play Store Settings, here you will see "Parental controls" option. Click on that.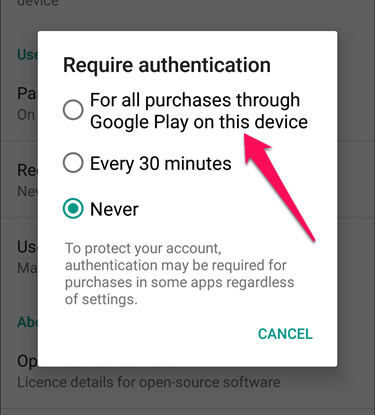 When you click on this, a new tab will open showing three options as: for every purchase, every 30 mins and never.
The first option will require a password every time there is a purchase from the Play Store. If the kids don't know the password, it's impossible for them to purchase anything from the store. Secondly, there is an option which requires them to type the password every 30 mins in order to purchase or unlock. This gives them a 30 min time to use your credit but guess what they never know which options are enabled. Lastly, it says never, which obviously means there won't be any security to your credit, and you're vulnerable to kids" useless game boosters or other Play store In-app purchases.
By Forget PIN Method
As we've seen already, we need a PIN to activate all these settings and safeguard our kids from the explicit world of Play Store. What if you accidentally forgot the PIN, and now you're not able to see the settings or access the Play Store? There is a small hack to get through this problem and set up a new PIN for yourself.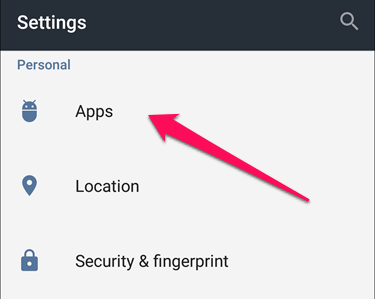 Go to the Settings app on your device and navigate to the Apps section.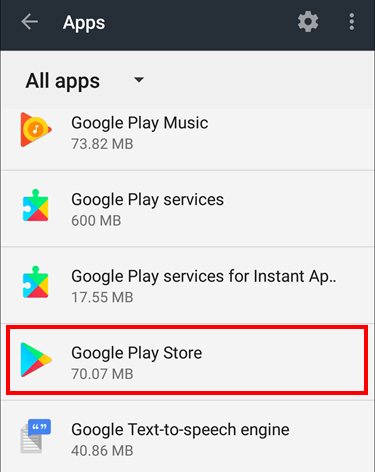 Here you will see different apps and games installed on your device. Choose "Google PlayStore" from the list.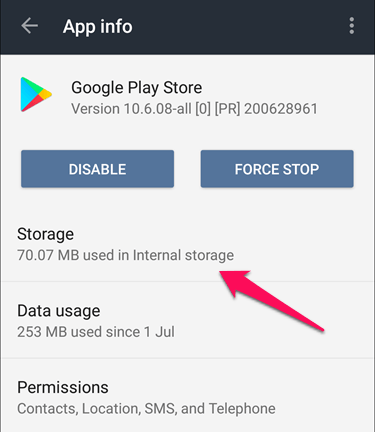 Click on the storage option.
Click on "Clear Data" option to clear previously saved PIN. Then again, open PlayStore and login with your Gmail ID to set up a PIN for Play Store purchases.
Note: This particular option will directly clear all the settings and PINs on the Google Play Store, and you can change it easily from thereafter. This hack can be used by kids as well, so you better save your settings app to make sure the kids don't end up changing the parental control settings all by themselves.
Conclusion
Google Play Store could be a wonderful asset in your kid's life with amazing apps that helps them to solve maths, helps them with their vocabulary, and whatnot. All this is only possible when the kids use this platform efficiently and smartly. It's our role as a parent to help them know more about what's right for them. We cannot force them to not use the Play Store, but we can educate them towards the positive sides for the same platform. So you can use these methods to set up parental controls on Playstore so as to prevent kids from download un-necessary apps and purchases.