We take screenshots all the time! Whether it is about a chat screenshot from WhatsApp or just a meme from somewhere. And the most common way to take screenshots on your device is by using volume and power key altogether. But you can still take screenshots without the power button if your device has gesture support. Screenshots on Android are something that helps us to capture the content over our screen so that we can save that as an image and share it with others.
With Traditional Android smartphones, you usually have to press a combination of power and volume buttons. However, there are other smartphone manufacturers such as Xiaomi, Realme, and others who provide gestures to take screenshots. Honestly, the best way to take screenshots is by using gestures and shortcuts. But sadly, not many smartphone manufacturers offer this service. And in case you're looking for an alternative way to take screenshots without power buttons, then there are quite some which you can use.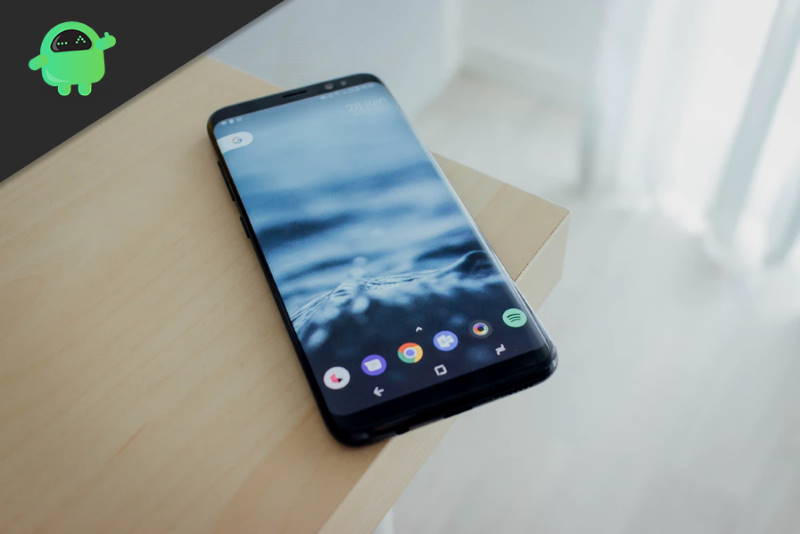 With the latest Android P, Google has officially added a screenshot option in the power button. So you can take screenshots easily. However, it still misses a dedicated screenshot or swipes gesture to take screenshots. You can also take screenshots by calling out Google Assistant, but again, it is not very feasible and very awkward to use in public.
Alternative Ways To Take Android Screenshots Without Power Buttons
Now there are various ways apart from the traditional methods of taking a screenshot. We have gesture support and a triple tap to take a screenshot. Some smartphone manufacturers also have added a long screenshot feature where you can take a screenshot of a whole page. Some of these features are really fascinating and useful for ordinary people. So let's explore them together!
Screenshot With Quick Toggles
Most smartphone vendors do include quick shortcuts for taking screenshot via quick toggles. You will find these toggles in Huawei, Xiaomi, Realme, Vivo and Oppo smartphones.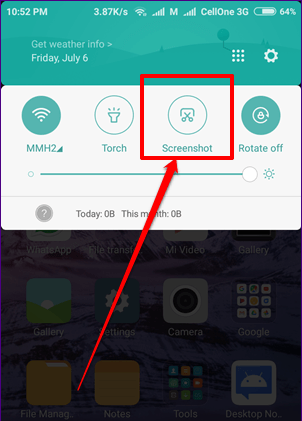 Using Screenshot Gestures
Taking screenshots via quick toggle is great but not practical in many scenarios. E.g., while you're having a video call or just doing something important. In such cases, you can use the screenshot gesture feature on Android, which is available in major smartphones nowadays.
Taking Screenshots with palm gesture in Samsung devices: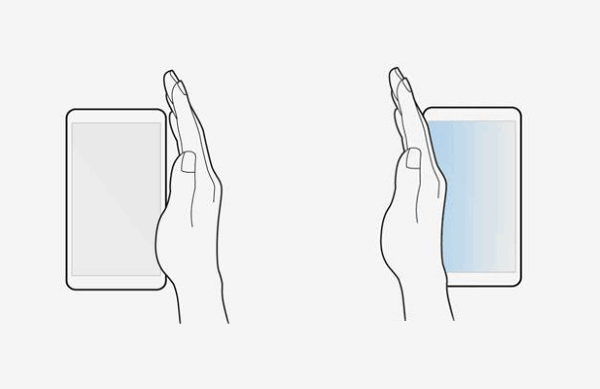 In Samsung devices, you can take a screenshot by hovering your palm from left to right. You need to enable this feature fist in Settings > Smart Assistant > gesture control.
Taking Screenshots with three-finger swipe: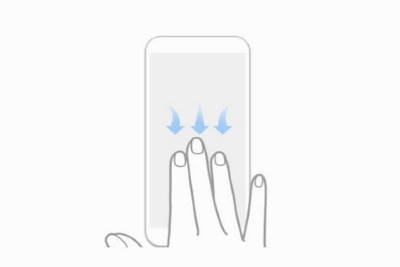 This is by far the easiest way to take screenshots. You have to wipe with three fingers, and your device will take a screenshot for you. This feature is majorly found in Chinese smartphones, including Xiaomi, Oppo, Vivo, Poco, Realme, etc.
Taking Screenshots with knuckle gesture: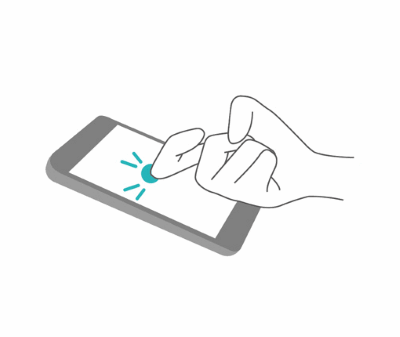 There are more ways to take screenshots, and Huawei devices support knuckle gesture support. Where you can take a screenshot on Android phone when you knuckle on your screen.
Using Third-party apps
Most of the features for taking a screenshot on Android are limited to smartphone manufacturers. But since Android smartphones are so customizable and adaptive, we can install some utilities which will help you to take screenshots. Here are some apps down below, which will help you to take android screenshots without the power button.
Screenshot Quick Free
Screenshot Quick Free is the easiest way to take a screenshot on your device. It comes with a small overlay ball, which acts as a remote control. Whenever you click it, it will take a screenshot and will save it in your device's gallery.
[googleplay url="https://play.google.com/store/apps/details?id=com.dmtech.screenshotquick"]
Screenshot Assistant
It is another simple tool to take screenshots. Install it and long press home button to take screenshots. It's a great option for those people who are not familiar with gesture-based screenshots and want a traditional button style way to take screenshots on an android device without the power button.
[googleplay url="https://play.google.com/store/apps/details?id=pl.waskysoft.screenshotassistant&hl=en_IN"]
Screenplay Screenshots
If you're looking for a utility that supports long screenshots for free, then this is the best pick for you. You can take easy screenshots, crop, and mark on screenshots. Also, it supports long screenshots in case you're interested in those.
[googleplay url="https://play.google.com/store/apps/details?id=com.screenple.screenple&hl=en_IN"]
Conclusion
Taking screenshots on Android without the power button is not so hard now. We can finally say goodbye to hardware buttons and switch to mare gesture-based actions and services. I hope now you can also take screenshots with such gestures. In case you have any doubt, then you can let us know in the comment section below.