ADB and Fastboot are some of the important tools that you need in order to bridge communication with your Android phone along with your PC. If you are an advanced user of Android or even a normal user of Android, there are plenty of commands that you need to execute in order to command your phone. You can reboot your phone to another mode or perform the bootloader unlock with the help of ADB and Fastboot tools. In this guide, we will give you the links to download the minimal ADB and Fastboot tool and how to install it on your device.
You need to enable Developer Options and USB Debugging on your Phone in order to run and execute ADB and Fastboot commands. There are plenty of commands that you can execute on your phone with the help of ADB and Fastboot tools in order to perform a set of activities. In fact, the first step is while rooting your phone is to unlock the bootloader and for this, you need to execute certain ADB and Fastboot commands. So, that being said, let us take a look at the guide itself: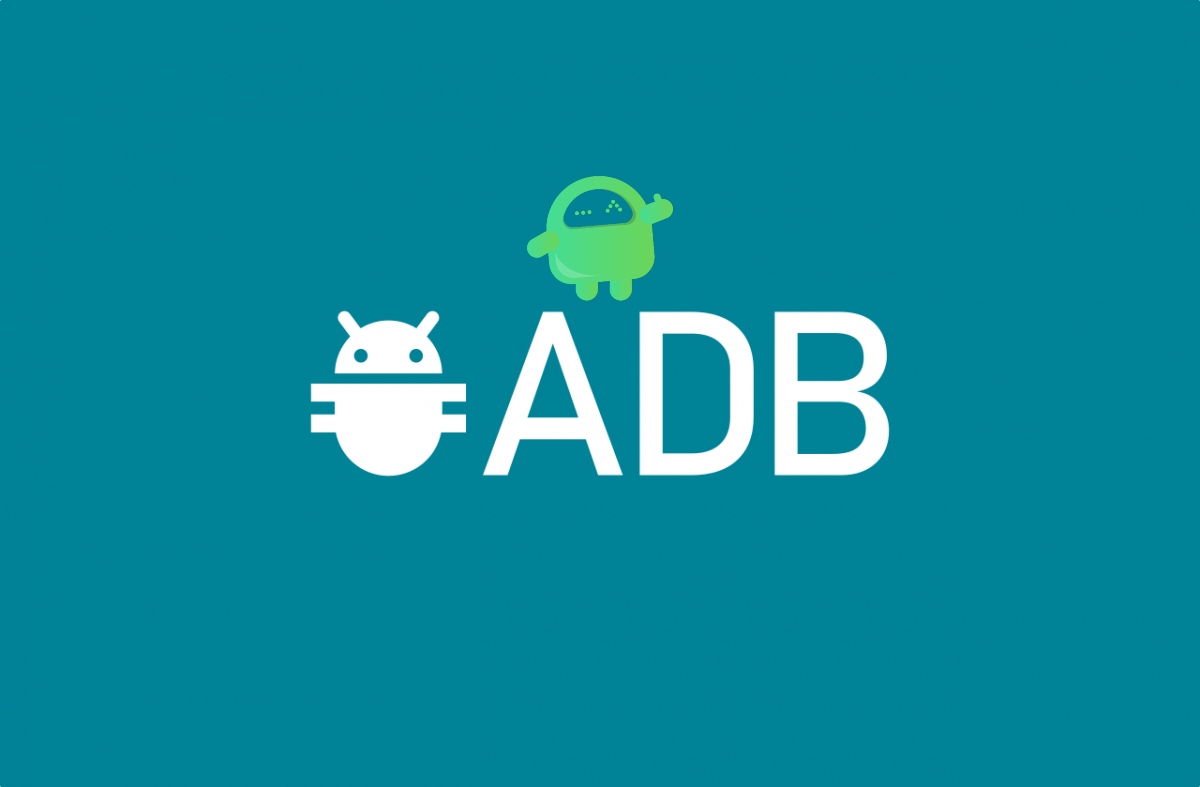 What is ADB?
ADB or Android Debug bridge is used to establish a successful connection (bridge) between your device and PC. Once this connection is established, you could carry out plenty of tweaks, both at the system level as well as the application level. For example, you could remove bloatware from your device, pull or push files or install OTA via the Sideload feature. The tech enthusiasts take it a step further and execute some of the more advanced commands.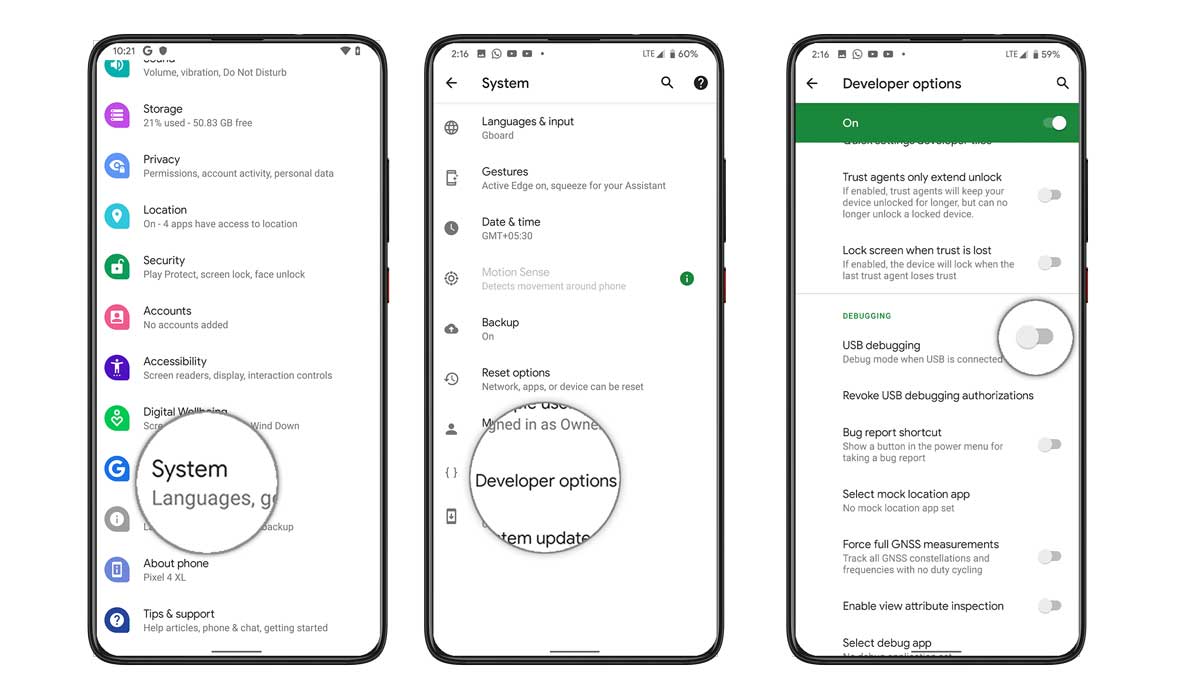 These include booting their device to stock or custom recovery, booting to fastboot, or Bootloader mode among other such tasks. But to successfully execute any of the ADB commands, you will have to enable the USB Debugging on your device. This will then unlock the ADB path between your device and PC and the exchange of commands could then easily be carried out between these devices. On the PC side, you will have to install the Android SDK Platform Tool and then launch a Command Prompt or PowerShell window to execute the ADB commands.
What is Fastboot?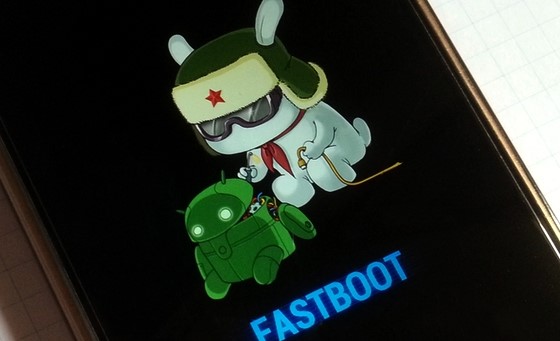 Fastboot is a more advanced set of functionality that doesn't require your device to be booted to the Android OS. Rather they have their own set of Fastboot or Bootloader menu. As a result, you don't need to enable USB Debugging to execute any Fastboot Commands. Talking about commands, these commands could be used to unlock bootloader on your Android device.
Other usage includes the ability to boot your device to TWRP Recovery, flash/boot various types of ZIPs, and IMGs files like Magisk ZIP or TWRP.img files to name a few. Again your PC would refuse to recognize your device in a fastboot mode if the necessary drivers aren't installed. In this regard, the Android SDK Platform Tool will again come in handy. After installing, launch the CMD or PowerShell window and execute the desired Fastboot Commands.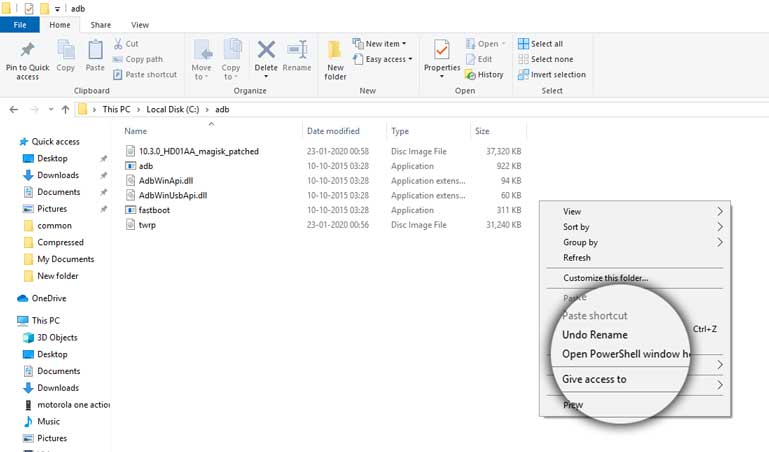 Why we need Minimal ADB and Fastboot Tool?
Minimal ADB and Fastboot toolset the tone between your Android phone and your PC to execute various commands. It is a part of Google's Software Development Kit (SDK) which is also known as Android Studio. The main advantage of using Minimal ADB and Fastboot is that the whole Android Studio software weighs in around 800-900 MB in size. But, on the other hand, Minimal ADB is the minimized version of the ADB command which can be used to debug the Android phone and weighs very light in size.

Other features of Minimal ADB and Fastboot are:
Easy to install
Low in size
Supports 32 bit and 64 bit
Minimized ADB and Fastboot tools perform the same tasks as normal ADB.
It is the equivalent of the Android SDK.
Download All Latest Minimal ADB and Fastboot Tool
The latest version of the Minimal ADB and Fastboot tool is V1.4.3 and brings in the below mentioned changes and enhancements:
Version 1.4.3 (2-9-18)
– Updated ADB and Fastboot to version 1.0.3.9
– Automated build tools initial version uploaded to GitHub
Below is the list of all the versions of the Minimal ADB and Fastboot tools available:
Download Tool Here
Pre-requisites
Make sure to plug your Android phone into your computer.
You need to enable the Developer Options on your phone and also enable the USB Debugging mode.
– Go to Settings>>About Phone>>tap on the Build Number 7 times till you see a toast message "You are now a developer".
Under the Developer Options, you need to enable the USB Debugging option as well.
– To do that again head to the Settings>>Developer Options>>enable USB Debugging
Install necessary USB Drivers.
How to Install Minimal ADB and Fastboot Tool
Firstly, you need to download the Minimal ADB and Fastboot tool from the above-mentioned download section.
Start the installation by double-clicking it
If a new window pops up to grant the permission, confirm by YES or Run.
Click the Next button to confirm one by one.





Now tap on Finish to complete the process.
If you have already selected the tick mark to launch minimal ADB and fastboot
You will see this screen to start the command
Conclusion
So, there you have it from my side in this post. I hope you guys liked this post and were able to gain some knowledge about ADB and the Fastboot tool to debug your Android smartphone. Moreover, you can go ahead and flash any custom recovery like TWRP to root your device and open the world of customizations for your phone. Let us know in the comments if you successfully unlocked the bootloader using the above method or not. Until the next post…Cheers!
Also Read: How to Install ADB and Fastboot tool on Mac and Linux