Since its release in 2014, The Sims 4 has become a popular life simulation game. Players control Sim characters in this game and control several aspects of their lives. There are times when this game can encounter certain issues, even though it is a solid performer. Here is the latest installment of our troubleshooting series dealing with Sims 4 not working after the update: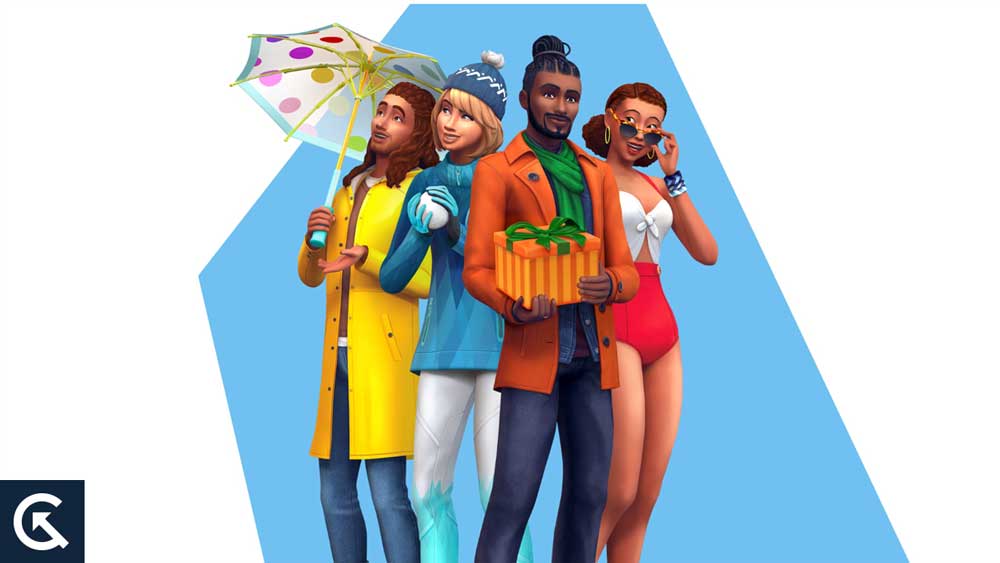 How To Fix Sims 4 Not Working After Update
If you are also experiencing the SIM 4 not working issue getting resolved or not when playing Sims 4 on Origin, follow the steps below.
Fix 1: Restart Your Device
You can restart your computer to fix the Sims 4 not updating issue. As a consequence, many applications that may interfere with Origin or Sims 4 can be closed. It is recommended that you launch Origin with administrator rights as soon as your computer starts. You can then check whether Sims 4 has been updated successfully.
Fix 2: Check The Server Issue
If Origin's servers have been down lately, you should probably check to see if they have been down recently. Outage.Report and DownDetector are two websites that can help you report outages. When the Origin servers have any issues, it would be smart to wait a few days and check again to see if the server issues have been resolved by Origin. Furthermore, it indicates that not only you but others may also be affected by this problem, which will most likely be resolved soon.
Fix 3: Run as Administrator
It is also possible that you are experiencing the SIM 4 not working error with the Origin because of permission issues. Perhaps you don't have administrator privileges when you run Origin. When you download a new patch file, Origin requires admin privileges to download and overwrite game files. Therefore, you must have sufficient permissions to download the latest Sims 4 patch from Origin. Choose Run as administrator from the context menu when right-clicking on the Origin app.
Fix 4: Enable Safe Mode Downloading
Many users report that they were able to download Sims 4 via Origin after enabling safe mode downloading. To do that, follow these steps:
To use Origin, you need to open the program.

Select the account name by clicking it

To troubleshoot, visit the Diagnostics tab and scroll down.

On the next menu, select Safe Mode Downloading.

Once the Origin client has been closed, you should reopen it.

It is now possible to attempt to update Sims 4 and see if it resolves the issue.
Fix 5: Clear Origin's cache
It is also possible that the temporary files of Origin are corrupted. You can clear Origin's cache if none of the above methods works for you to resolve the SIM 4 not working issue or not. To do that:
Initially, ensure that Origin has been completely closed.

You can open Run by typing it in Run or by pressing

Windows key + R

simultaneously.

Enter '

%AppData%/Origin

' in the text box.

However, by doing this, you will be able to access Origin's cache folder.

You can either right-click and select

Delete

or select everything inside that folder and hit the Delete button.

Once the cache folder has been cleared, you can open the Origin app and try to update Sims 4.
Fix 6: Repair Sims 4 in Origin
It is possible that your Sims 4 game folder has corrupted files which may cause the game not to update. Then, you can use Origin to repair them.
Go to the left-hand side panel of Origin and click

My Game Library

.

You can access this menu by clicking on Sims 4's gear icon then choosing

Repair

.

You will need to follow the instructions onscreen to complete the process.
You can restart Origin once it's finished and check if the SIM 4 not working issue gets resolved or not.
Fix 7: Enable Safe Mode Downloading in Origin
There is also a possibility that the Sims 4 won't update due to the way Origin retrieves the files needed for updates. It can be helpful to enable Safe Mode Downloading in Origin so that the download will complete completely. Here is a step-by-step guide.
Start Origin.

At the bottom, click on your account's name, then select

Application Settings

.

Click on the

DIAGNOSTICS

tab. To access Safe Mode Downloading, navigate to the Troubleshooting section and toggle it on.
To see if the problem is fixed, you can update Sims 4 again and check if the SIM 4 not working issue gets resolved or not.
Fix 8: Reinstall Origin and Re-download Sims 4
The error can be corrected by reinstalling Origin and downloading Sims 4 again if none of the solutions above work.
Open the Run window. Enter

appwiz.cpl

to quickly access Programs and Features.

To uninstall Origin, right-click it and select

Uninstall

. Once the process is complete, follow the onscreen instructions.

To download and install Origin, go to the official website.

Go to the

Application Settings

in Origin. You can change the Game library location under On your computer section by clicking Change folder underneath the

INSTALL & SAVES

tab and then set a custom location (other than the default).

Using the same method, change the location of Legacy game installers.

See if the problem disappears if you download Sims 4 from Origin.
Fix 9: Disable the Antivirus Program
The security offered by antivirus programs is invaluable, but sometimes they may cause issues that prevent the game files from running properly. You can check if the problem persists by disabling any 3rd-party antivirus program temporarily and relaunching the game. Nevertheless, if there is no error, you will need to include the Sim 4 game in your antivirus exclusion list and restart it.
Fix 10: End the Unnecessary Third-Party Program
It is very common for third-party applications running in the background to eat up all the system resources and cause various issues, which might cause the Sims 4 launch problem. Thus, the Task Manager should be used to end any unwanted programs that are running in the background.
Using the

Ctrl+shift+Esc

keys will launch the Task Manager.

Now, click the

Processes

tab in the new window that appears.

Make sure no programs are running in the background, and no instances of Sims 4 are active.

Once you've selected the process you want,

right-click

it and click

End task

.
Once you've done that, relaunch Sims 4 and check if the problem has been resolved. You can try the next possible solution if you are still experiencing the Sims 4 not working error.
So, that's how to fix the Sims 4 not working after the update error. We hope that this guide has helped you. Meanwhile, in case you need more info, comment below and let us know.