Skype is a famous telecommunication service that provides various services like video calls, texts, voice calls, etc. It has a huge user base around the world. It is available for most platforms like Android, iOS, Windows, macOS, xBox360, and smartwatches too. Recently, we saw that many skype users are facing an issue where Skype Notification Won't Go Away even after reading and clearing them.
This notification issue is occurring on smartphones as well as on PCs. It is not that common on PCs, but smartphone users are facing it more often where the notification stays on the notification tray. Not only that, but a red notification dot appears on the app icon, which indicates notification, and it doesn't go away.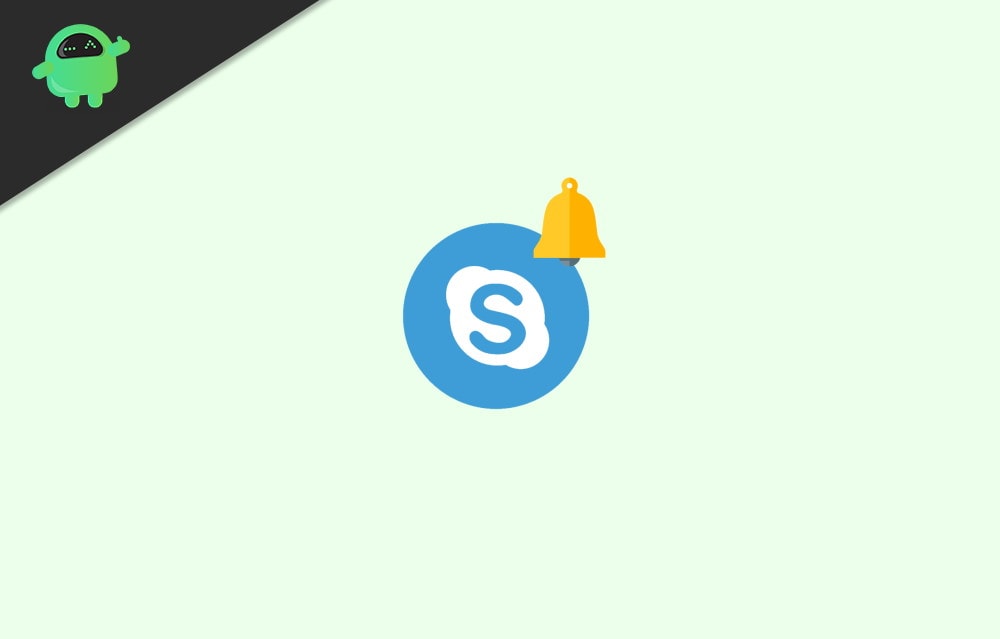 How to fix Skype Notification Won't Go Away Issue
First, we will provide you with those methods which will work on both pc and smartphones, and after that, if these don't solve your problem, then you can try the mobile-exclusive method.
Method 1: Re-login into your Skype account
Just like any other app Skype also has some bugs that can cause such problems. When you re-login into the client, it will reset all data and configuration, and this way, the notification will go away.
Note: Don't perform this process if you don't have your credentials, as you need to insert them to log in again.
Open the app and click on the menu button. The menu button has 3 dots as an icon, and it is located at the top of the screen.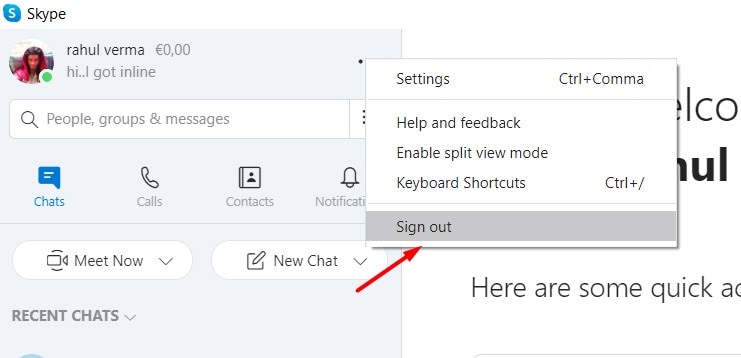 Select the sign-out option from the drop-down menu. This will open a confirmation box. Again choose the sign out option on the confirmation box to log out from your Skype account.
Close and open your skype app and login into your account again using your credentials. Ask anyone to send you a message on skype and check if the notification issue is fixed.
Method 2: Upgrade your Skype app
This is a common fixture in most bug-related problems. Just like any other app skype also provides regular updates with various bug fixes. You can download the latest Skype app from Google Play for Android devices and the App Store for iOS devices. You can visit the official Microsoft site to get the latest app for your pc.
Simply use the update button on Android and iOS devices to update the app. However, you need to manually install it in windows or mac. It is not that hard, just download the file and double click on it to open the installer. Follow the instructions on your screen to install the update of skype.
After successful installation, log-in to the app using your ID. Lastly, Check if your notification issue is fixed.
Method 3: Force stop and clear data of your skype app
This method is only for Android users. When you use any app, it creates some temporary files and cache memory into your device. This file helps apps in processing, but when they get corrupted, they mess up with the app process. You can stop and clear the data of the app to fix this, and this way, there are chances of getting rid of bugs.
To force stop and clear data of the skype app, first of all, go to the settings app. After that, look for the apps and notification option and tap it.
Tap on the see all apps option to open a list of all installed apps. Now, look for the skype app and tap on it.
You will see a force stop option on the next screen. Tap on that to force stop the app.
Up next, look for a storage option on the same window and tap on it to open various storage options.
Now you will see the clear cache and clear data option. Tsp in both options one after another to clear data of the skype app.
Lastly, close the settings app and open skype app. Login into the app and see if the issue is solved.
Note: the above method is only for Android users, for Windows and iOS users, you can uninstall and reinstall the Skype app to clear any Cache.
Method 4: Use skype from your browser
If nothing works for you, then you have to wait for an official fix for the issue. This notification issue is not that big, but if it still annoys you, then you can use this temporary solution. Skype has a web client, which can be helpful for you. You can go to the skype site using your web browser.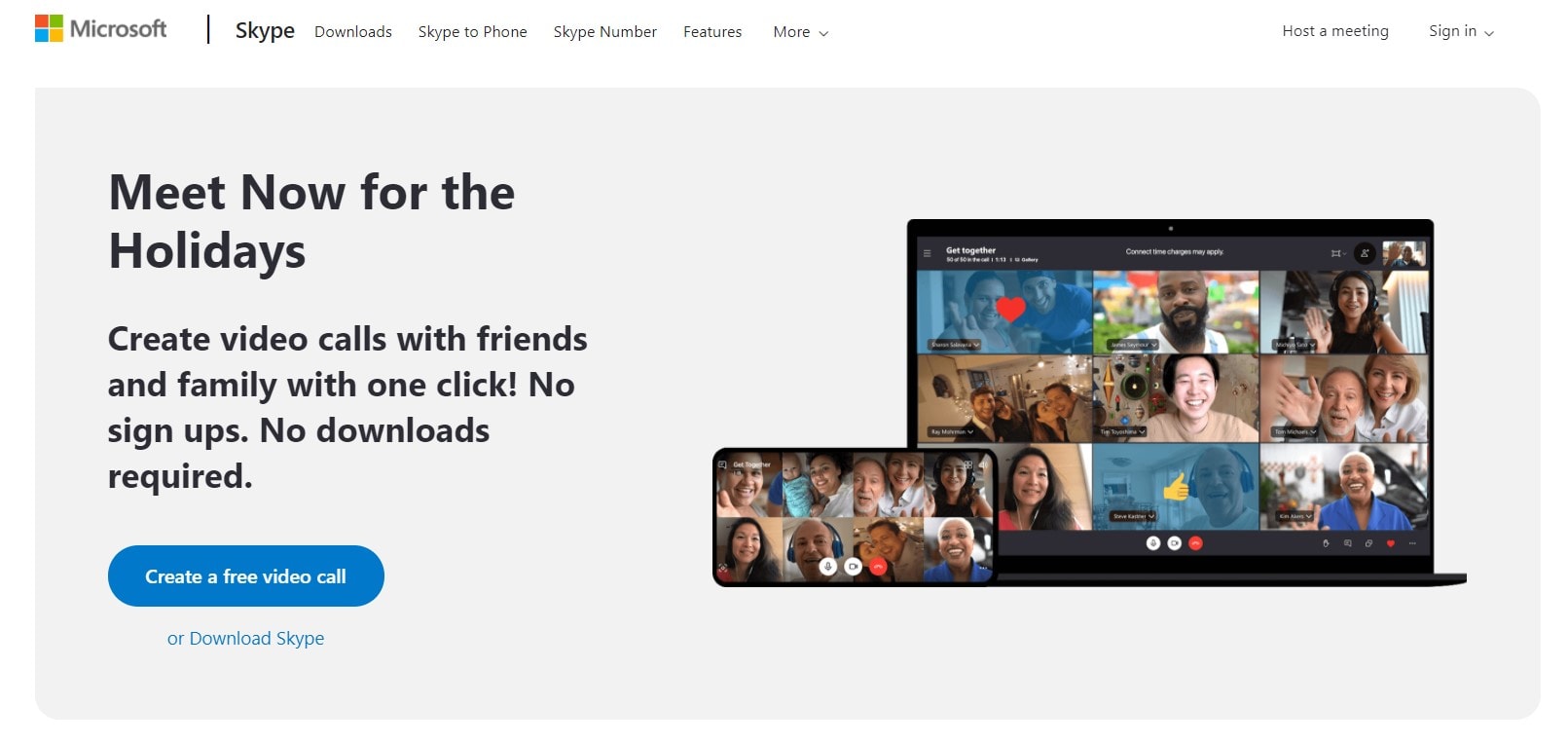 Click here to access Skype web client directly. Once you are on the home page of skype web client, use the sign option located at the top right corner and enter your login credentials to access your account.
Method 5: Turn Off Notifications Settings
If you turn off all the notifications settings or preferences in Skype app, then it will fix the Skype Notification Won't Go Away Issue on your PC or smartphone device.
Open the Skype app and navigate to settings. Here open Notification settings.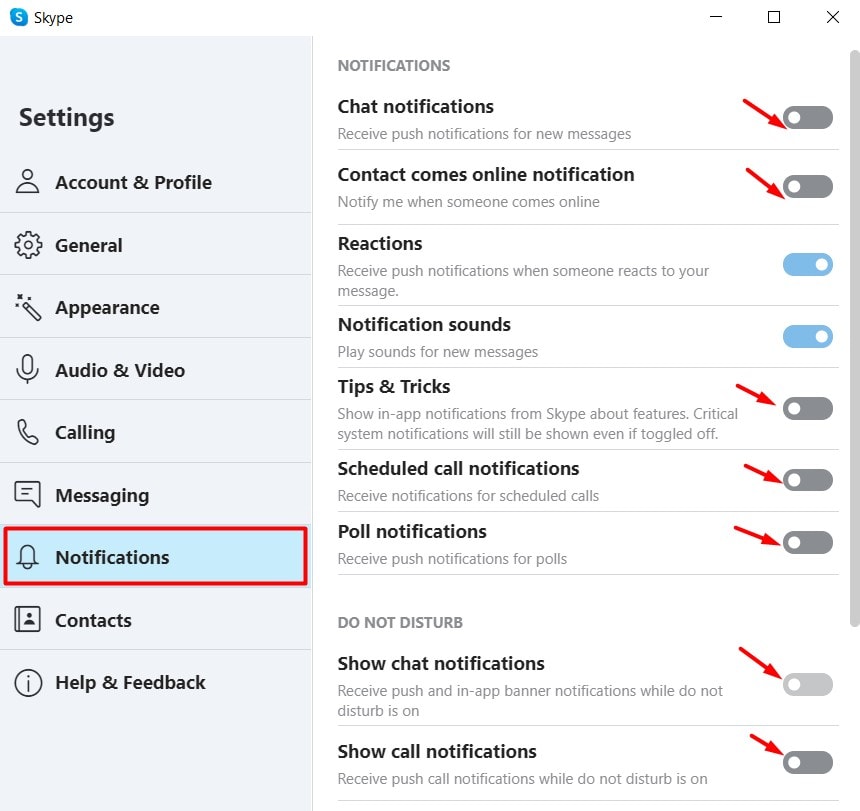 Turn off all notification preference options. After you will not get any notifications o problem solved!
Note: The settings user interface may be different in your device depending on the Operating system you use, but the steps are essentially the same.
Conclusion
To sum up, these were all the possible fixes for the Skype notification issue. However, as a last resort, you can contact skype support and ask them to give a fix for this issue.