Since the GTA (Grand Theft Auto) V is an action-adventure video game that has been launched back in 2013 by Rockstar Games, its popularity is continuously increasing every day. However, somehow issues with the GTA V also become major in recent years where players are unable to go into the online mode on both PCs and consoles. If so, you can also fix GTA 5 Online Not Working issue.
To be very precise, either the GTA 5 Online game stuck at the connecting to the server loading screen or throws out an error message that says unable to connect and forces players to exit the online mode. This becomes one of the pathetic reasons for the players to shift another action-adventure video titles these days.
Although Rockstar Games is known for its game developments and quick patch fixes, it seems that developers are somehow unable to resolve such an issue even after a couple of years. It's worth mentioning that Rockstar Games has acknowledged the issue which is mostly related to the physical game disc or networking connectivity reasons.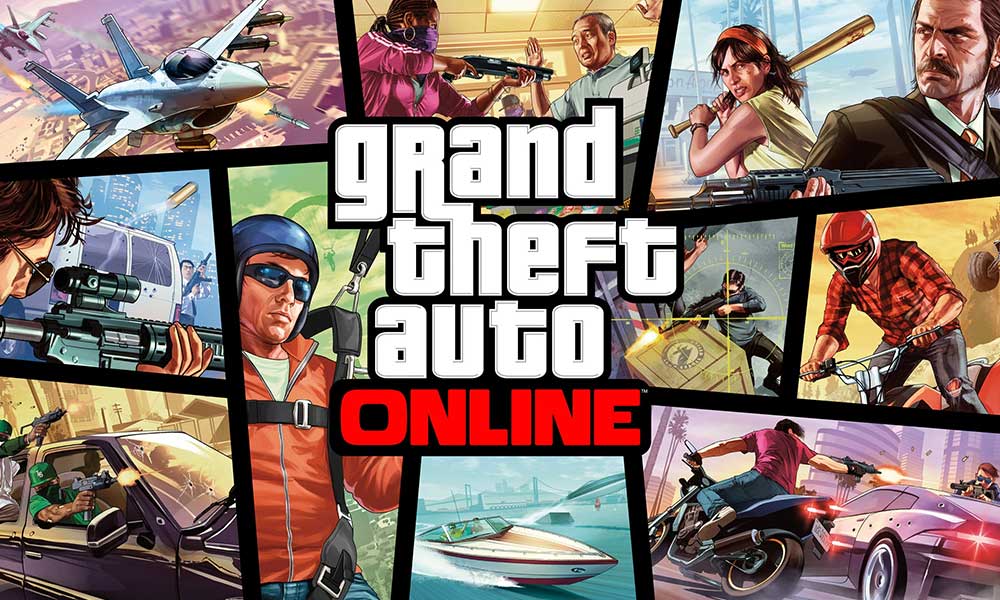 Solved | GTA 5 Online Not Working
Coming to some possible reasons, it may also happen that GTA 5 servers are either down or going through a maintenance process. Whereas plenty of unnecessary background running tasks or issues with the networking device can also be other reasons behind such an issue. So, without wasting any more time, let's get into it.
1. Check Your Network Connection
Well, it seems that there are some issues with the networking connection at your end which may trigger the server connectivity problem. To check the issue, you can visit fast.com or speedtest.net webpage. Here you can check whether your internet connection is fast enough or not.
Additionally, you can try running other online multiplayer video games using the same network to cross-check the internet. Make sure to switch your Wi-Fi connection to the wired (ethernet) connection in order to fix the networking problem.
Meanwhile, try using a VPN (Virtual Private Network) service on your computer to check if the game is running fine with another server region or not.
2. Check GTA 5 Server Status
It's highly recommended to check the official Rockstar Games Service Status webpage to get real-time info. If you feel that there is some issue with the game server then this is the right choice. Now, if you can see that there is actually a server outage then you'll need to wait further until the service becomes operational.
Additionally, you can visit the GTA 5 service status on Outage.Report webpage. Whereas you can also check the Down Detector GTA 5 Status page to get real-time info like most reported problems, live outage map, last 24 hours timeline, etc.
At the time of writing this article, it looks like that there is actually a server outage issue happening from the GTA 5 server-end. It basically includes online gameplay and Rockstar Social Club connectivity issues.
3. Close Background Tasks
Sometimes it may also happen that servers are running well but the problem is happening with your gaming device. Most probably, if you're using any game clients like Steam or Origin then the chances of getting server connectivity issues may increase higher.
So, you should close all the unnecessary background running tasks from your Windows system to free up CPU & RAM usage space. Additionally, you should suspend the GTA 5 services from your computer too.
Press Ctrl + Shift + Esc keys to open up Task Manager.
Click on the Performance tab > Select Open Resource Monitor.
Now, locate the GTA V process (gtav.exe) and right-click on it.
Select Suspend Process to close it completely.
You can do the same steps for other unnecessary background running processes as well.
Once done, wait for around 15 seconds > Right-click on the gtav.exe process again.
Finally, select Resume the task > Relaunch the GTA V game to check for the issue.
4. Reset Wi-Fi Router
If the error message still persists for you, make sure to reset your Wi-Fi router manually by using the Reset button on the router. It will basically clear the temporary networking data or cache from the router's system to give you optimal performance. Sometimes it can also fix issues with the network configuration of your local ISP (Internet Service Provider).
Keep in mind that your Wi-Fi router should be turned on.
Now, use a paperclip or a pin to long-press the physical Reset button/pinhole at the backside of the router.
Just press and hold the Reset button for around 10-15 seconds until the LED indicators start blinking again after pausing slightly. You can easily notice that.
Then release the button and make sure to restart your router as well as connected computer to apply changes.
Finally, set up the networking configuration on your router's admin panel (if necessary) and reconnect to the network.
So, you can now easily check whether the GTA 5 Online Not Working issue has been fixed or not.
5. Check Physical Game Disc
If you're using the GTA 5 physical game disc (CD) on your computer or console then make sure to re-insert the disc and try running the game again. Additionally, you can try gently cleaning the disc surface using a soft microfiber cloth to remove any potential dust or dirt (if any).
Additionally, you should also check whether the game disc has some physical damage, scratches, or not. If so, that can be another possible reason for such an issue in some cases.
5. Play Another Game and Switch to GTA V
If, in case, you're playing GTA 5 on your PS4/PS5 or Xbox console and still you're not able to connect to the GTA Online service that means your local installation of game files are either missing or corrupted for some reasons. In that scenario, you should try properly reinstalling the game on your gaming device.
But before doing that, ensure that your computer or console(s) system is not affecting your gameplay. So, you can launch another game and when the game loads up, exit it and try running the GTA V game again to check if that helps you or not.
If there is any glitch or cache data issue, the problem should be solved very easily.
That's it, guys. We hope you've found this guide useful. For further queries, you can comment below.