It is free; you can sign up for SoundCloud for free and listen to millions of songs for free with the option to download some of those songs for free. But did you ever use SoundCloud on your Sonos soundbars? Well, I'm asking this question because some users are complaining that the Sonos SoundCloud is not working at all.
However, the reason behind this issue is still unknown, and still, there is no official statement coming out from the official's end. But, as long as we are here, you do not need to worry! Yes, so that this time, we are here with this guide to help you guys fix if Sonos SoundCloud is not working. Therefore, now I'll not take your more time and directly jump into the guide.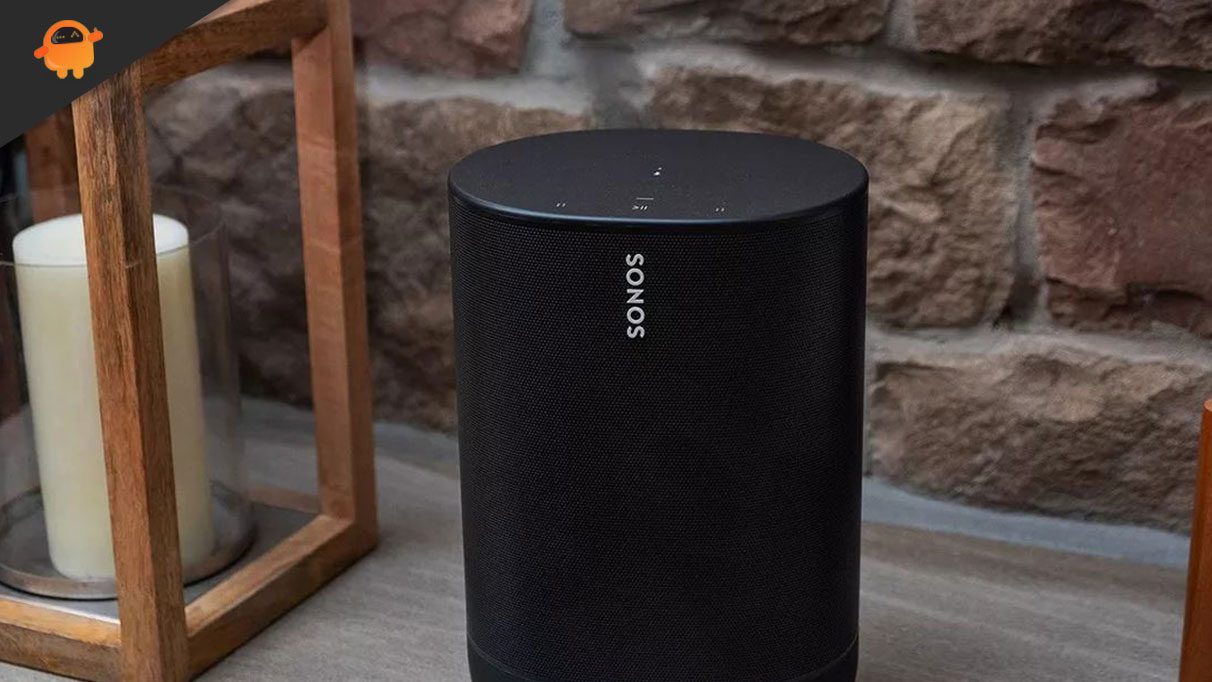 How To Fix Sonos SoundCloud Not Working
There could be a number of explanations for this error, but the exact reason is still missing somehow. Therefore, here we have mentioned those fixes that helped users previously to fix this kind of issue. So, these fixes may not necessarily work for everyone.
Fix 1: Reboot Your Device
Rebooting the device in which you are using SoundCloud will help you to remove the unnecessary temporary files that are causing the issue and prevent your Sonos from working with it properly. So, do it and then again try using it to check if the Sonos SoundCloud is working or not.
Fix 2: Check If Your Internet Connection Is Working
Every streaming platform needs a good and stable internet connection to work properly. So, in case your network connection is not good, then it will not be able to connect to its server and resulting in various issues such as buffering, not working, etc. So, we suggest you cross-check if your internet is working fine or not.
However, in order to check the internet connection, you must go to the Ookla speed tester website and check your WiFi connection speed. Moreover, in case the connection is not stable, then try power cycling your router and modem and check the speed again. If, even after that, the connection is not fixed, then contact your ISP provider and ask them to fix the issue.
Fix 3: Check The Sonos Soundbars
Did you check your Sonos soundbars that whether there is any damage that occurs in it or not? Well, chances are there that your Sonos soundbars may have any internal hardware damage due to which the SoundCloud is not able to work properly. However, if the Soundbar gets damaged, you do not have any other option except hovering to the service center.
Fix 4: Clear The Cache Data of SoundCloud App (Sonos Controller app)
Suppose you are using the SoundCloud application on your smartphone to play your favorite song on your Sonos soundbar. In that case, there are probabilities that the app's cache data may prevent it from working properly.
Well, generally, while playing the music, our smartphone or any other device stores a cache image of the activities done so that you won't have to wait for long when you access the same thing next time. But, sometimes, due to some issue, these files get corrupted or get older due to which started appearing various issue.
We are assuming that you know how to clear cache data of applications on your smartphone. So, clearing them and checking if the Sonos SoundCloud is not working issue gets resolved or not.
Fix 5: Reinstall The SoundCloud App
If nothing helps, then reinstalling the SoundCloud app on your smartphone will be the right choice as it removes every single issue that is causing a problem for you. Also, if there is any file missing, it will fix that.
So, you can simply uninstall the SoundCloud application on your device and then download it again. Then, log in and check if it is now working or not. Many users previously said that this helped them fix the issue. So, why not you try this out?
Fix 6: Check If The Sonos Soundbar Is Charged
It is also possible that your Sonos soundbars aren't charged properly. So, make sure to charge it fully and try playing the music again. However, suppose you find that the Soundbar is not working even after charging it for hours.
In that case, there are chances that either the battery or the socket that you are using is not working properly, due to which the sound system is not able to charge up properly.
Therefore, at first, try charging it using another cable and on a different charging socket. Moreover, if the Sonos soundbars are still not charging up, then, unfortunately, the batteries of your sound system may get damaged.
Fix 7: Contact To Support Team
Although the fixes we have mentioned worked for many users, there are still chances that some of you may not find your ideal fixes so that you can resolve the Sonos SoundCloud not working issue.
Therefore, if you are still getting the same error, we suggest you contact the support team and explain what you are facing. They will for sure suggest you some more effective fixes that will help you fix this particular issue. However, if you want, then you can also take your Sonos soundbars to the nearest service center.
From Author's Desk
So, these were some fixes that we have for you on fixing if the Sonos SoundCloud is not working. We hope the methods we have mentioned here have helped you. Furthermore, for any information regarding this topic, comment below.