Google has already announced its plans for Android 12 at its I/O event. As we know, currently, many smartphone brands launch the latest OS on their priority devices. This means that we are going to experience the Android 12 really soon on our respective devices. After seeing this race, Sony Xperia users are also excited to know either they will get the Android 12 update or not. Well, because most of Sony's smartphones are yet to get the Android 11 update, and as you know, Android 11 has become old news.
Anyway, we have gathered all the information for Sony Xperia users in this article, especially for the Android 12 update. So, you must stick to this guide till the end to know everything that you need to know about the upcoming update on your Xperia. Furthermore, we will keep updating the article. Therefore, make sure to bookmark this article.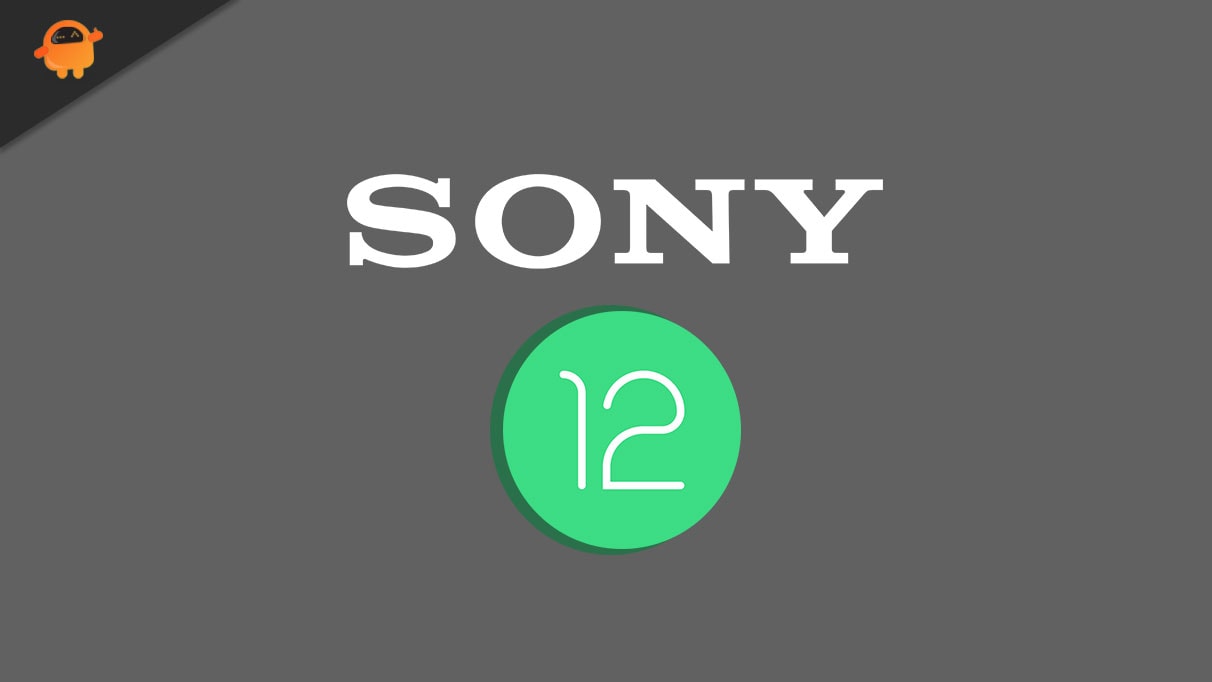 Android 12 Update Tracker: Everything You Need To Know
Android 12 will be the 12th major release and 19th version of Android. The mobile operating system is developed by the Open Handset Alliance led by Google. Perhaps, Sony will not be supposed to lag in updating the Sony Xperia with Android 12. So, let's talk about the changes that can be made with the new update and also the release date.
Eligible Devices:
It is obvious why Sony Xperia users wonder whether their mobile phone is eligible for an Android 12 update. Well, not to worry! You can find your answers to all your doubts right here.
Earlier, Sony has launched two major OS updates for its smartphones. Therefore, we can expect that any Sony Xperia mobile phone launched with Android 10 or Android 11 will be eligible for Android 12. And why not? Sony didn't have many smartphones compared to its competitors such as Samsung, Realme, Xiaomi, etc. Moreover, due to its small range, or we say a variety of smartphones, it isn't that hard to guess which devices will be updated to Android 12.
After gathering, every minor detail, we have generated a list of existing smartphones from Sony that we believe will get the update. Here's the list of eligible devices for Android 12.
Sony Xperia 1 III
Sony Xperia 5 III
Sony Xperia 10 III
Sony Xperia 10 II
Sony Xperia 5 II
Sony Xperia 1 II
Sony Xperia Pro
So, have you found your device on the list? If yes, then congrats! But if not, then don't be sad as this is not the official confirmation. Once we get the official confirmation, we will update the article. However, who knows that you may find your device in the official list of eligible devices.
Android 12: What's New?
Android 12 introduces a significant refresh to the operating system's Material Design. It features large buttons and an increased animation style, along with a new home screen widgets style. It's impressive, right? You know what's more amazing! Android 12 will have a feature internally codenamed 'Monet' that will allow the Operating System to generate a color theme automatically. That too for system menus and supported apps using the color of the user's wallpaper.
Moreover, it also features native support for taking screenshots (scrolling one). And what more? Oopsie! I forget about one thing. It adds support for spatial audio and MPEG-H 3D audio, along with the support of transcoding to HEVC video for backward compatibility with apps that do not support it.
Sony Xperia Android 12 Release Date
As we know, Google is expected to release the final and stable version to the public somewhere in August-September. Meanwhile, for more info, you can also see the Android 12 release schedule.
Don't know why, but, Sony didn't take part in any beta program. So, Sony Xperia smartphone users will have to wait till the company decides to release the update. However, speculations say that Sony may wait until the end of the year to roll out the Android 12 update for all eligible Sony Xperia phones. Especially if the Android 11 rollout is taken into account. Unfortunately, the officials still have not given any statement related to the release date of the Android 12 update. So, it is better to wait for confirmation.
But don't worry! As we will keep updating you with all reports to the upcoming Android 12 update for Sony Xperia devices here. So, don't forget to bookmark this article or our website always to get yourself updated with the regular updates regarding the Android 12 launch.
Also Read: OnePlus Android 12 Tracker
Tracker:
Update 1 (May 28, 2021):
IST 20:30: Some reports claim Sony Xperia 1 and 5 may get Android 12. However, it's highly questionable because the devices are old. Also, they do not fall under the three major OS update policy, and they have already bagged the promised two major OS updates.
Note: Bookmark this page. This guide will update time-to-time when any official leaks are coming out.