Recently, Google announced that they would roll out the Android 12 beta version for their pixel user this month. This means that we are going to experience the Android 12 really soon. However, all smartphone brands like Xiaomi, Samsung, Asus, etc., already get ready to roll out an OS update based on Android 12. So, how could Oneplus lag behind in this race? Oneplus is also going to plunge into the market. Yes, recently, in the Oneplus community forum, developers confirm that they've started working on OxygenOS 12 update based on Android 12.
So, if you're are a Oneplus user, read the article till the end. But, before we move further, keep in mind that these are just leaks and with every subsequent update rolled out by Google, Oneplus might also change in some of the features discussed in this article. So, you should make sure to check out this guide regularly for any updates. We will keep updating this article according to further official leaks.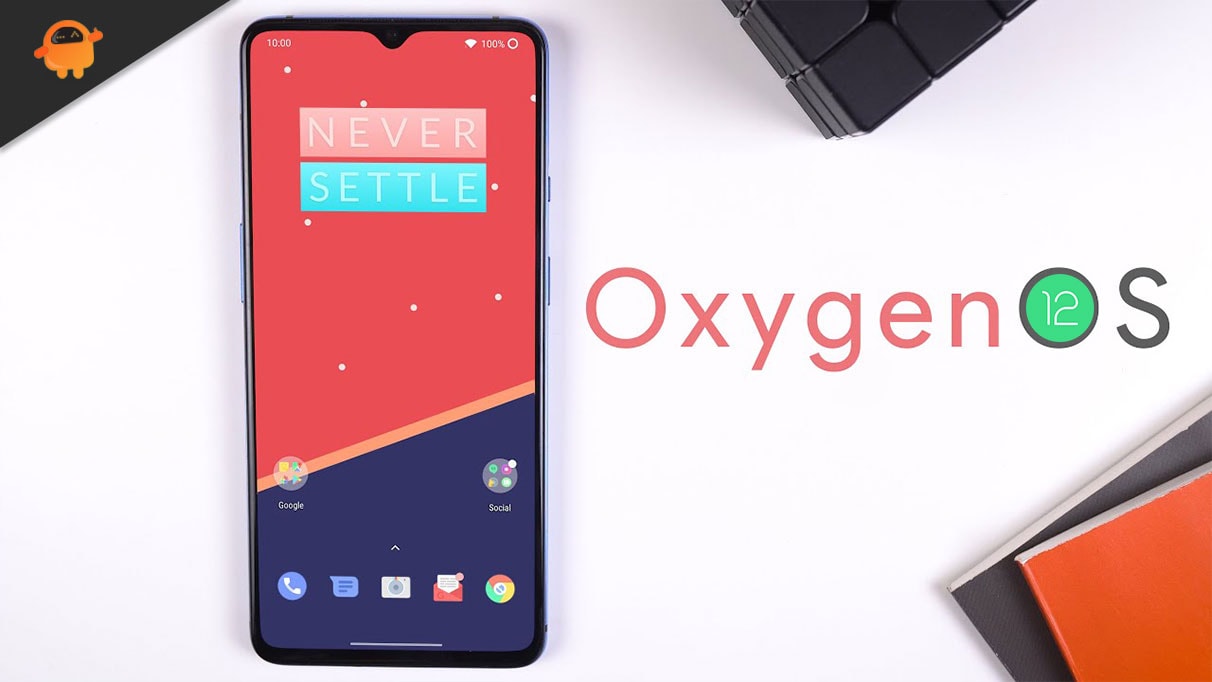 OxygenOS 12 Update Tracker: Everything You Need To Know
Oxygen OS is hands down my favorite Android custom skin so far. It's very smooth and fluid gives nearly a stock Android experience and many customization options. We know that Oneplus is always very consistent with its updates, and now it's time for OxygenOS 12 update based on Android 12. So, let's talk about the changes made with the new update, devices that are getting updates, and last but not least, the release date.
Note: If you registered your device for a beta tester, you would only be able to use the upcoming OxygenOS 12 update at the initial open-beta stages. 
Eligible Devices For Android 12 
Nevertheless, as we stated earlier Android 12 is still in the developer beta phase. Meanwhile, there are still a few months for the Android 12 public beta rollout. But, still, many OnePlus users are curious that if their devices are eligible for OxygenOS 12 skin-based Android 12 or not. However, Oneplus has already made a statement that.
OnePlus Nord N series phones will be eligible for only one seed of Android update. On the other hand, Nord and flagships series would get three major OS updates. So, we can assume that OnePlus flagship phones that have shipped with Android Pie or later should also be eligible for Android 12 based OxygenOS skin. Here's a complete list of devices that are eligible for OxygenOS based Android 12.
OnePlus 9 Pro

OnePlus 9

OnePlus 9R

OnePlus 8T

OnePlus 8

OnePlus 8 Pro

OnePlus Nord

OnePlus 6T

OnePlus 7T

OnePlus 7T Pro

OnePlus 7

OnePlus 7 Pro
Note: This list is totally based on the previous trends, records, and speculations. Currently, there is no official statement about which devices are eligible for Android 12 based OxygenOS. 
So, you found your device on the list? If not, don't be sad! You can still use the Android 12 on your old Oneplus device. Once Google releases the official version of Android 12, you can check out our website Getdroidtips to install a Custom ROM on your old Oneplus device.
OxygenOS 12 Update:

 What's New?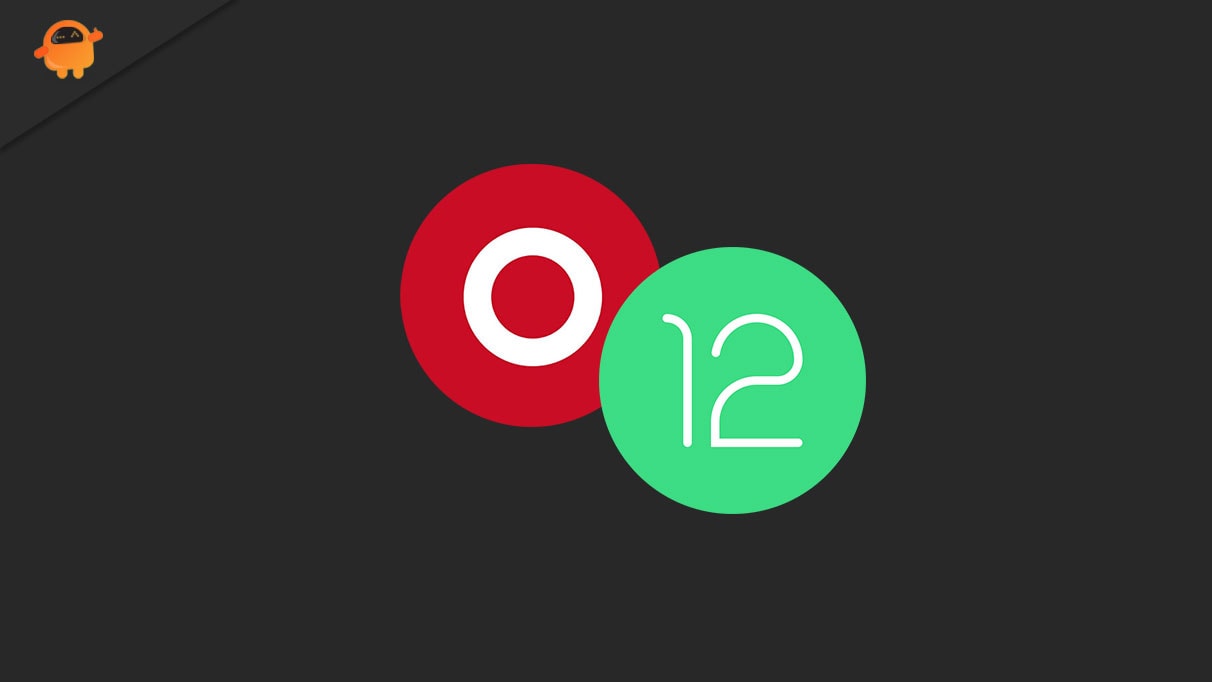 OxygenOS 12 features a brand new dark mode that works pretty well on AMOLED screens. There is another exciting feature that lets you check the real-time FPS count while gaming or multitasking. It also features an aggressive battery saver, or we say power saver mode. There's reportedly a leak that says by turning on the new power saver mode; the screen refresh rate will automatically dropping down according to uses.
However, it will automatically enable the dark mode theme and close all the background processes to save power for you. So, that you can still call or use an alarm or text someone ever after your battery is low.
Oopsie! How we forget about the new customization feature in the form of a theme store. Yes, you can use the new theme store to completely change the appearance without losing the stock experience of Android 12 on your OnePlus devices. I think you all are familiar with the theme store, just like the Miui theme store, with every theme you have changed will change the icons, texts, wallpaper, etc., on your device.
Oneplus Android 12 (OxygenOS 12) Release Date
Previously, OnePlus rolled out the developer preview of Android 11 for the OnePlus 8 Pro and OnePlus 8 in June 2020. Therefore, we can assume that this time a similar thing will happen for their OnePlus 9 series.
Unfortunately, the officials still not give any statement regarding any details for its plans to release Android 12. But, we can accept that whenever the developer's preview programs ended up, they will start rolling out the Android 12 Public Beta program based on OxygenOS 12 for their 9 series.
Don't worry! We will keep you updated with all further reports to the upcoming Android 12 ( OxygenOs 12) update for OnePlus devices here. If you are a Oneplus owner, we recommend you bookmark this page or our website to get yourself updated with regular updates concerning the Android 12 launch.

OnePlus Android 12 Tracker:
1. Update 1 (May 07):
IST 12:30 pm: In the OnePlus community forum, there is news posted by officials that says they are reportedly working on a Theme Store in its OxygenOS 12-based Android 12 build. You can check out the post right here.
We will keep you posted on all the latest updates and information about OxygenOS 12 (Android 12). Till then, stay tuned with us and bookmark this page.
2. Update 2 (May 19):
IST 11.10 am: On OnePlus's official India page, Android 12 Developer Preview is available for OnePlus 9 series users. But, before installing, keep in mind that after installing, many users are reporting about brick. So, think before setup this preview.
3. Update 3 (May 20):
IST 15:00 pm: In a YouTube video, the first look of Android 12 Developer Preview 1 running on the OnePlus 9 Pro reveals. However, this is an AOSP build of Android with limited input from OnePlus. Still, the update has a few broken aspects, so it is not safe to download this. Instead, you can wait for further updates.
4. Update 4 (June 3):
IST 20:15 pm: Oneplus now officially rolled out the new Android 12 Developer Preview for their OnePlus 9 and OnePlus 9 Pro, along with the hotfix. Though, this contains some known issues as well. Click here for more info.
5. Update 5 (June 17):
IST 11:50 am: Pete Lao has lately announced that OnePlus will move for more extensive integration with Oppo in order to provide OxygenOS 12 (Android 12) soon, including future software updates. However, the OnePlus CEO doesn't shed much information on the specs of OxygenOS 12 (Android 12). But, there is speculation that Oppo strengthens OnePlus to reacquire its software domain.