Bose Quietcomfort Earbuds have several benefits over their traditional wired counterparts. The most enjoyed benefit of Bluetooth earphone is how easy they are to use and their amazing Bluetooth connectivity. Many users have a complaint about Bose Quietcomfort Earbuds that their Bluetooth disconnects while listening to music or during calls. It is no doubt that Bose offers some of the best audio devices, but such Bluetooth issues are quite common. Here's how you can troubleshoot this problem on your Bose Quietcomfort earbuds.
As usual, there could be bugs and issues with pairing or using the headphones, especially Bluetooth earphones. One such issue that most people have faced recently is that the sound from the Bose Quietcomfort earbuds keeps disconnecting. This issue makes it very annoying. So in this article, let's see how you can fix the Disconnecting issue on your Bose Quietcomfort earbuds.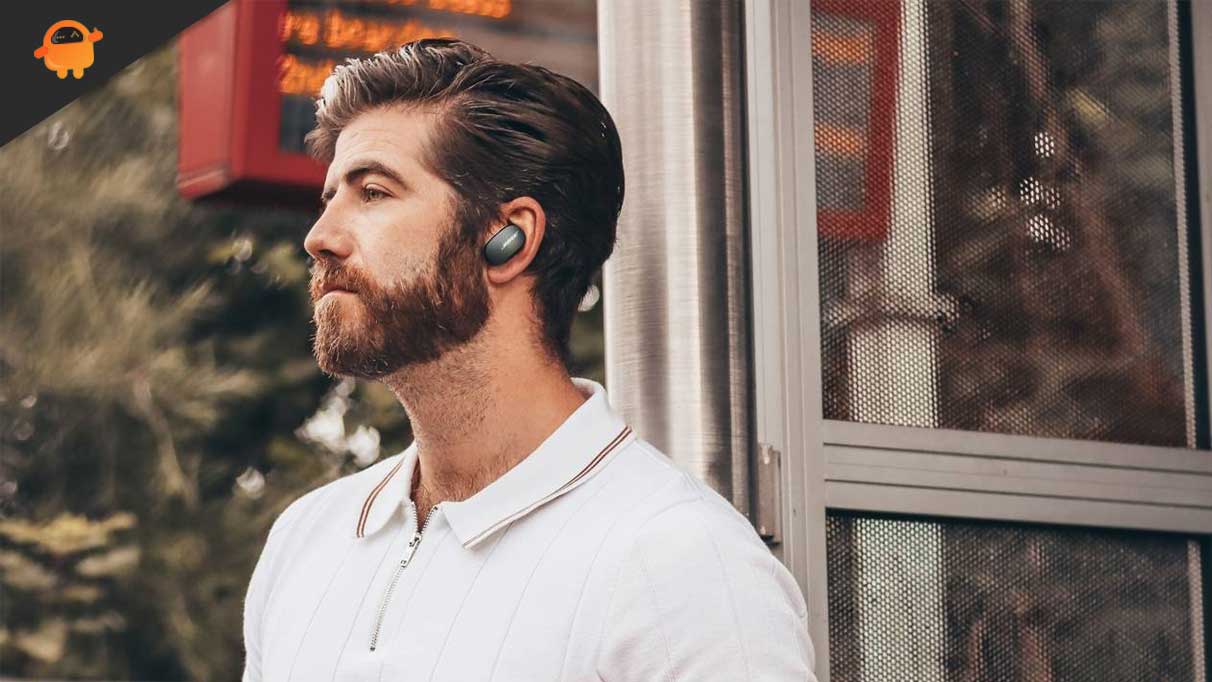 Fix: Sound from Bose Quietcomfort Earbuds Bluetooth Disconnects
Charge your Bose Earbuds
It sounds very obvious, but sometimes in a hurry, we forget to charge our device and use them as it is. In such a case, your Bluetooth earbuds will work as long as it has the battery power remaining. If the battery dies, it will start showing symptoms of weak connectivity, or it will disconnect from time to time. So charge your earbuds and see it if helps.
Reset your Bose Earbuds
Sometimes most of the issues related to Bluetooth devices get fixed by a simple reset. Although the procedure to reset the device varies from device to device, and it also depends on the manufacturer. But since we are talking about the Bose Quietcomfort earbuds, here are the procedures to reset the device.
First, Power off your headphones and wait 30 seconds.
Connect your headphones to a wall outlet using a USB charger that came with the device.
Wait five seconds and disconnect the USB cable from the headset.
Wait for one minute and power on your headphones.
That's it. You have successfully reset your Bose earbuds. Now reconfigure and pair the device on which you are going to use the earbuds. It should work without any issues.
Update Bluetooth drivers
If you are using your Bose earbuds on your PC or Laptop running Windows and facing frequent disconnects, you have to try updating or reinstalling the latest drivers for Bluetooth on your PC. Since some older drivers may have compatibility issues with older drivers, an updated driver should fix the issue.
So to reinstall or update Bluetooth drivers for your PC:
Go to the official download page for your Laptop or Desktop.
Search for Bluetooth drivers and download the latest one suitable for your Windows version.
After downloading, install the package and let it update the required files.
If the installation is successful, restart your computer, and it should work without any issue.
Update Bose Firmware
Sometimes the issue could be with the firmware you are using in your bose device. Usually, this issue can be fixed with a firmware update. So to perform a firmware update on your Bose Earbuds,
Visit this link on your PC or Laptop.
Select your region and click on download to download the Bose updater application for your PC.
Install the application and follow the on-screen prompts to download and install the latest firmware updates.
Once the update is finished, the device should restart, and you should be able to connect to the earbuds. So now check if the issue is solved.
Other common fixes
Sometimes, there could be some other issues. For instance, you may be using far from the range of Bluetooth connectivity. Although Bluetooth can work very well within 10m, some devices may have issues communicating. This is because those devices are old and have aged hardware resulting in this poor experience. So try to avoid using over longer distances.
Even sometimes, there could be obstacles between the device and the earbuds creating interference with Bluetooth. So this interference will cause frequent disconnection on your Bluetooth device. Try to minimize the entering objects.
Faulty Hardware
Although there are always good possibilities of hardware failure on your Bose Bluetooth device. But as it is not possible to come to a conclusion straight away. That's one of the reasons we perform the troubleshooting to try and rule out all possible reasons behind the issue. So if none of the above-mentioned solutions works for you, then you should try and get it fixed either by claiming a warranty or returning the product, depending on your situation.
Conclusion
So these were some fixes for the Bluetooth disconnecting issue in your Bose Quietcomfort earbuds. Although for most people. the solutions were working without any issue. Only for a few, there was a hardware level problem. But when we searched deep for solutions, we found out that this issue is happening after a firmware update on older devices (purchased in 2019 or 2020). If you are one of those who got the problem after updating the firmware, then you have to wait until the next firmware update to get the issue fixes. Until then, you can try contacting Bose support team to get any temporary workaround.