In this tutorial, we will show you how to get the Spotify Student Premium Discount. When it comes to music streaming services, a lot could come forward, but not many could claim the kind of dominance that Spotify has established. Well, there's no hidden secret behind this. Offering a plethora of songs from various artists coupled with an impressive user interface, one couldn't have asked for more.
Then if you are ready to shell out some bucks, then the listening experience gets further enhanced. For example, its individual plan offers you ad-free music, the ability to play offline, and the On-demand playback. However, this plan might prove to be a little bit on the costlier side for some students. Keeping this in mind, Spotify has a standalone Students Plan that offers all this (and more) at just half the price. In this guide, we will show you could get this Spotify Student Premium Discount offer.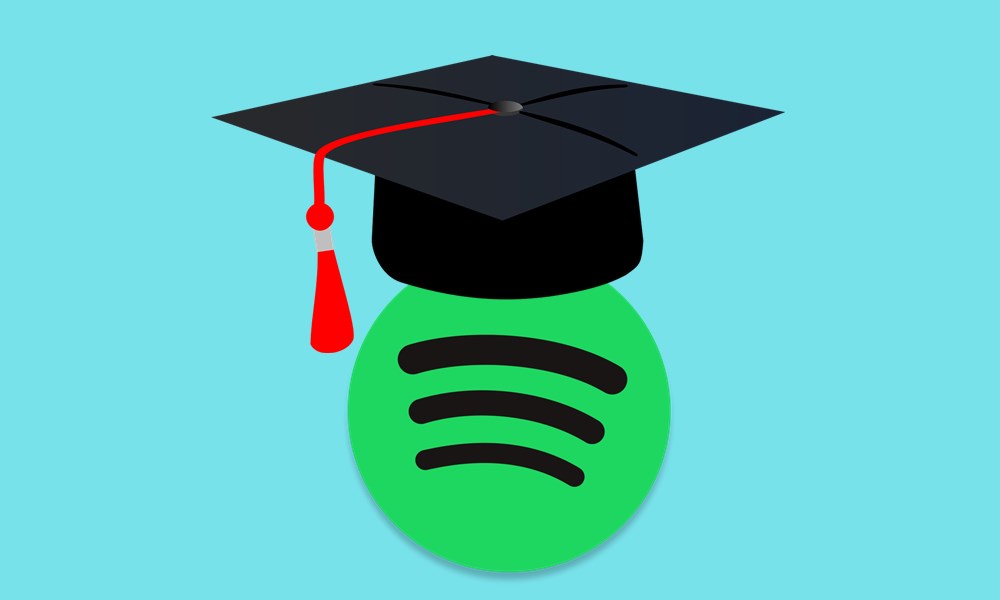 How to Get Spotify Student Premium Discount?
The Spotify Student Premium discount offers a 50% discount on the Individual subscription. Well, that's not it. You would also get a few additional goodies at no extra cost such as Hulu's ad-supported plan and SHOWTIME. This discount is valid for a period of 12 months, which could then be renewed for 3 additional periods (only if you are able to re-verify every 12 months). With that said, there are a few prerequisites that need to be done from your end for the Spotify Student Premium Discount offer. Follow along.
Instructions Steps
Start off by heading over to the Spotify Student page. Click on the get 1 Month Free button.

Then click on the Next button on the subsequent page.

You will now have to complete the student verification process. Type in your name, college/university name, select the country you reside in, and click Next. If you cannot find your institution from the list, then directly head over to the next section.

After this, you will have to upload the document for the verification process for the Spotify Student Premium Discount. This should be a school-issued document, issued in the last 3 months which should clearly indicate that you are currently part of this institution.
The document needs to have your first and last name, university name, and an issue date from the current academic term, or within the last 3 months.
You could include any of the following documents, as per SheerID's Spotify Student Support Page:

Official Enrollment Letter from your academic institution (acceptance letters will not be approved)
Class schedule for the current academic term
Registration receipt or tuition receipt
The transcript that shows classes currently in progress
A school-issued document that displays your first/last name, an issue date from the current term or within the last three months

Once you have submitted the form, wait for a few days (atleast 3 days). You would receive an update from verify@sheerid.com OR no-reply-spotify@sheerid.com.
If you can't find the email in your Inbox, it's recommended that you go through the Spam folder as well. However, if it's not there as well, then you could contact the SheerID custom support at customerservice@sheerid.com.
Your Institution not on the list?
While filling up the form for Spotify Student Premium Discount, one section requires you to select your college from the drop-down list. If your school doesn't belong to that list, then you could request to add it via this form. Keep in mind that it is only valid for schools that offer a degree-granting program. Once you have filled up the form, it might take up to 30 days for the verification to complete. Then as soon as your school gets added to the list, you may proceed with the above instruction steps.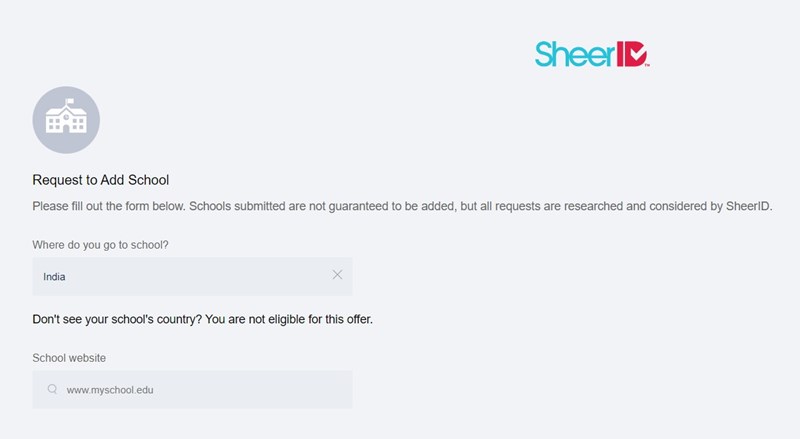 So this is all from this guide on how to get the Spotify Student Premium Discount. We couldn't think of any better plan when it comes to students at university-level institutions. what are your views about this offering from music streaming giants? Do share your opinions in the comments section below. Rounding off, here are some iPhone Tips and Tricks, PC tips and tricks, and Android Tips and Trick that you should check out as well.