SteelSeries' Arctis 7 or 7P is a top-quality gaming headset that is available in multiple online stores. The design is pretty much similar to their previous premium segment headsets, i.e., Arctis 3 and Artis 5, so there is nothing excellent about it on the outside.
However, it has a clean, heartwarming design along with excellent sound quality. But unfortunately, users have reported on online forums that the Arctis 7 or 7P is not connecting to the PS5 and PS4 even though it was working fine with the other devices. So, are you experiencing the same problem?
Well, if so, then you are definitely not the only one. But, you don't need to worry about this as there are fixes available to resolve the not connection or PS5 or PS4 issue. So, here are some solutions that you must try to aid yourself in fixing this annoying error.
Also Read: Fix: SteelSeries Arctis 7 and 7P Not Working on PC, PS4, PS5, or Xbox Series X|S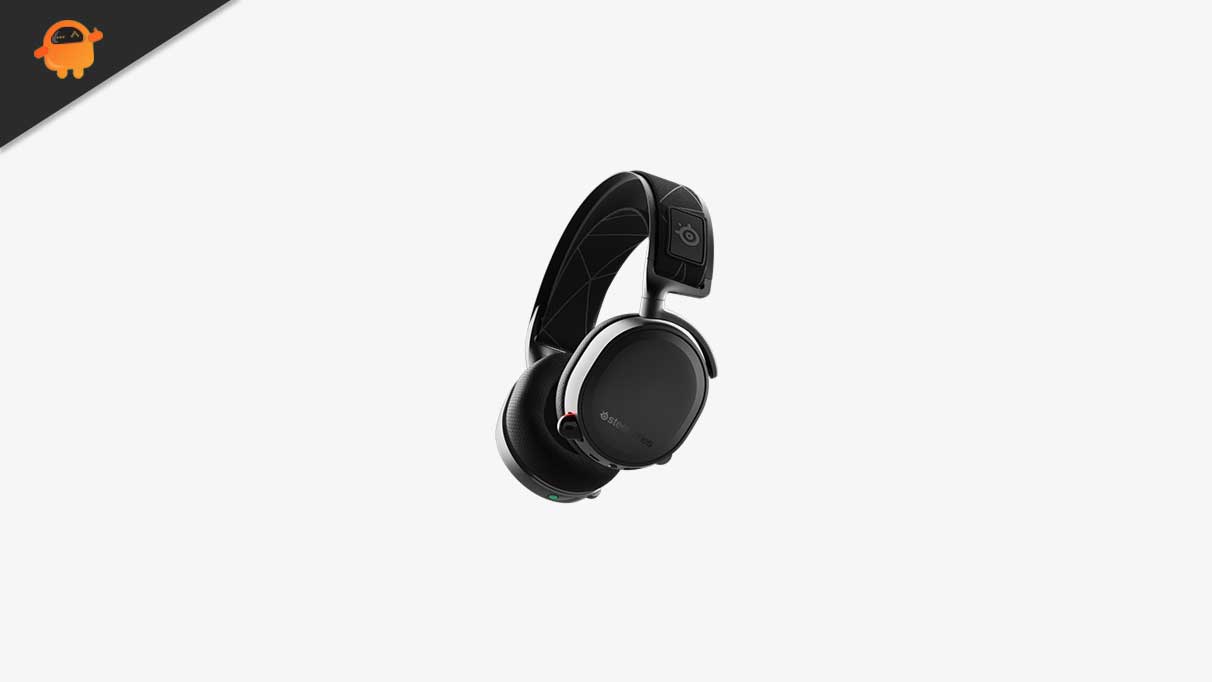 How To Fix SteelSeries Arctis 7 or 7P Not Connecting to PS5/PS4
There are various methods available in order to resolve the Arctis 7 or 7P not connecting issue with your PS4/PS5. But, the methods we have mentioned have a proven track record of resolving this type of issue. Therefore, this time also these methods will surely work for you. So, let's get started:
Fix 1: Power On/Off
Wireless headphones are handy, but they do have dozens of new troubleshooting issues. Therefore, before you start pressing power buttons and tweaking some settings, you first try to identify the root of the problem. It could be your headphone, but it could also be your PlayStation or the game that you're playing.
So, initially, in order to check it, you must pair your headphones with another device to see if they work better. However, if you've found that the Headset is working fine with the other devices. Then, I will suggest you try pressing the power button and turn it On/Off several times, and then check if it again starts connecting to your PS4/PS5.
Fix 2: Reboot Your Console
Sometimes a quick restart is all that is required to resolve this type of problems problem with your PlayStation 4 or PlayStation 5. Unlike a factory reset, a reboot will not erase all of your saved data, but it is still a great idea to fix this type of issue.
Firstly, press and hold the Dualshock

PS

button, then choose

Power

.

After that, select

Turn Off PS4

or

Restart PS4

instead of

Enter Rest Mode

.
However, once the restarting process is completed, try connecting your Arctis 7 or 7P to your PS4 or PS5 and check if the issue gets resolved or not. If your Headset is still unable to connect with your console, it may be best to move forward with the other fixes mentioned further in this guide.
Fix 3: Use Cable To Make Connection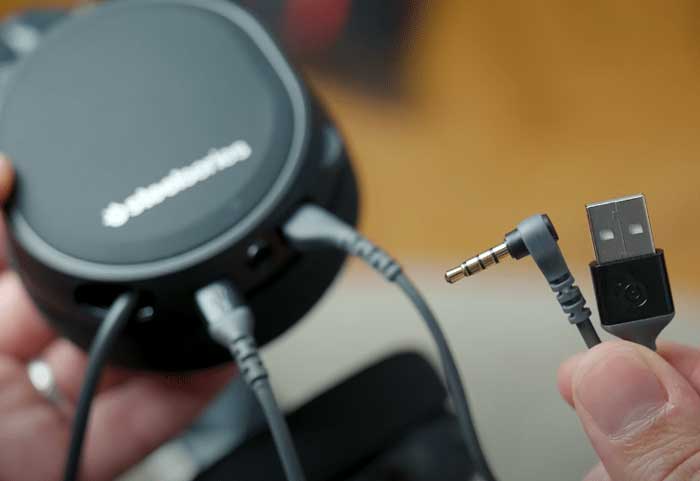 It's simple to connect the Arctis 7 or 7P wireless headphones to your PS4, but it's not so simple to connect them to your PlayStation 5. Sony's newest beast console connects to devices wirelessly, but if you want to use a Bluetooth headset, you'll have to take some extra steps.
In general, the PS5 does not support third-party Bluetooth devices. As a result, it is clear that the PS5 only supports the DualSense controller and the Pulse 3D wireless headset. So, if you are trying to connect the Bluetooth device from any other manufacturer.
But then, how can you connect your Arctis 7 or 7P to your PS5? Although both these headsets are compatible with the PS4 or PS5, it is still sometimes difficult to connect. Therefore, you should try using the cable to connect the headphones as they support a cable connection too.
Fix 4: Reset Your HeadSet
If nothing helps to resolve the not connecting issue, then try resetting your Headset and check if the issue gets resolved or not. However, many users informed that this helped them fix the issue. So, why not you try this out. Nevertheless, if you don't know how to do it, follow the given instructions:
Firstly, turn off your Arctis 7 or 7P headset.

After that, remove the cushion of your Headset's left cup.

Then, locate the reset button, and use a pin to press it. Then, press it for 2-3 seconds.

That's it. Now, wait for 2-3 minutes, and check if it starts connecting or not.
Fix 5: Check The Battery Status
There are possible chances that your Arctis 7 or 7P is running out of battery, due to which you are getting this type of issue. However, in case you have checked it and find that the battery is pretty much low, then the first charge it fully and again checks if the Arctis 7 or 7P not connecting issue appears anymore.
Fix 6: Check For Console Firmware Update
It's a great way of keeping your PlayStation up to date with the latest Sony software. These upgrades include bug fixes, security enhancements, and, on occasion, new features.
If you leave your PS4/PS5 set to automatic downloads, it will update itself when you are not using it. But, sometimes, it may not work correctly due to bad connectivity conditions. So, you can follow the instructions to check if there's any console firmware update available:
PS5:
First of all, open the

Settings

and navigate to the

System.

Then, click on the

System Software

followed by the

System Software Update

.

Finally, hit the

Update System Software

.
PS4:
Firstly, hover to the

Notifications

and delete the previously updated files by hitting the

Delete

button.

After that, click on the

Settings

button followed by the

System Software Update.
Fix 7: Make Sure No Other Device Is Connected Via Bluetooth
Did you check if your console is connected to any other device or not? Well, there are chances that your console's Bluetooth is connected to any other device, due to which the Arctis 7 or 7P fails to connect with your PS4 or PS5. Therefore, make sure to check it and then try to connect your Headset again to check if the issue gets resolved or not.
Fix 8: Contact To Support Team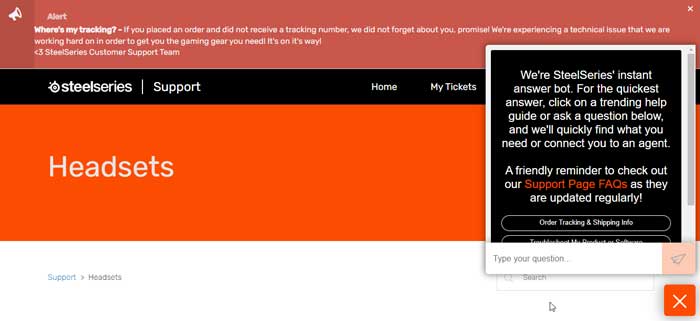 Unfortunately, SteelSeries doesn't have any phone number, or it won't even offer live chat for their customer service. But, then, how you can contact them to register your complaint?
Don't worry; you can simply hover over to their support page and click on the Headset. Then, check if there are fixes available to resolve this issue. But, if there is no proper fix available, you must hit the contact us button and register your complaint.
So, that's it on how to fix the Arctis 7 or 7P is not connecting to the PS5 and PS4. We hope that this article has helped you. Furthermore, if you have any questions regarding the topic, comment below.