TikTok Shop facilitates users' sales directly from their apps. With its massive user base and ease of use, the platform has become increasingly popular among buyers and sellers. It has been reported that some users cannot access their product listings through TikTok Shop because their store is not showing or missing. So, let's check some of the fixes that we have mentioned below: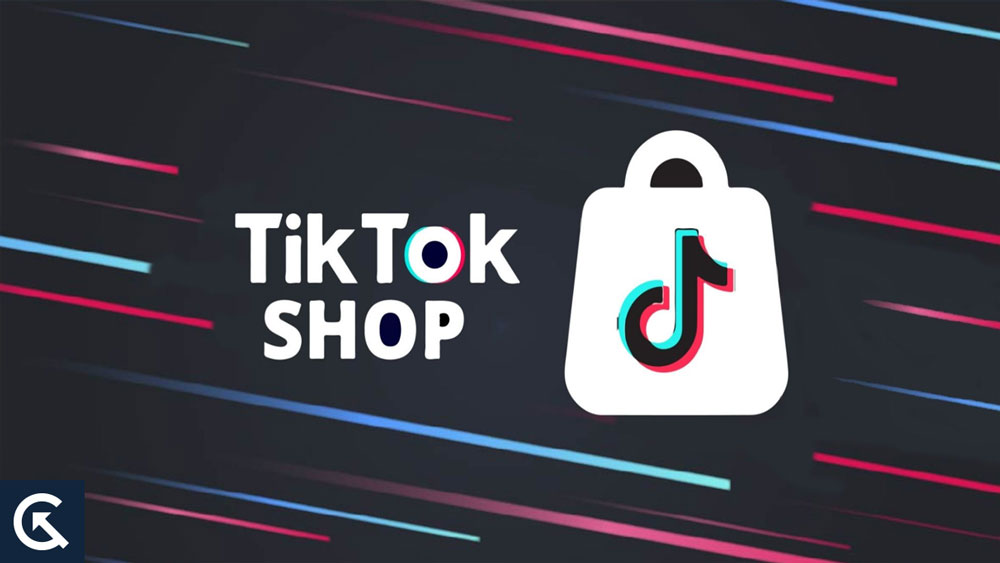 Why Does The TikTok Shop Not Showing or Missing?
TikTok Shop not showing or not working can be caused by a number of things, but a few of the most common ones are:
Due to violations of its policies, TikTok may restrict access to its TikTok Shop for some accounts.

It is only available in certain regions, so if you do not reside in one of those regions, you cannot use TikTok Shop.

You may not be able to access TikTok Shop if the TikTok app is not updated.

TikTok Shop may not be accessible if your device does not have a stable connection to the internet.

It is possible that TikTok Shop is not visible if the feature is not enabled in the TikTok settings.
Other factors may also contribute to the error, but these are some of the most common causes. You can contact TikTok support for further assistance if none of the solutions mentioned in the article resolve this error.
How To Fix TikTok Shop Not Showing or Missing
In order to fix TikTok Shop's missing or not showing issue, here are some of the most common solutions:
Fix 1: Resolve Account Restrictions
An account restriction on TikTok is when a user's account is restricted for violating the App's policies. Users of TikTok are required to follow a set of community guidelines, and if they don't adhere to these guidelines, their accounts may be restricted or banned.
When TikTok Shops aren't appearing or are missing due to account restrictions, it means that your account was flagged for violating TikTok's community guidelines. It is possible that the violation was caused by inappropriate content, spamming, or some other prohibited activity on the platform.
You will not be able to access TikTok Shop until you have removed a restriction on your account. Find information about account restrictions in the TikTok Help Center to determine if your account has been restricted. Alternatively, you can contact TikTok support to provide more information and request a review if your account was restricted in error.
Keeping an eye on TikTok's account restrictions and community guidelines is essential so as to avoid being banned or restricted. In order to maintain good standing on TikTok and to be able to access all of its features, including TikTok Shop, you must follow the guidelines and use the App responsibly.
Fix 2: Check the Availability of TikTok Shop in Your Region
You won't be able to access TikTok Shop if you are not in one of these regions. Current regions in which TikTok Shop is available. In addition to local laws and regulations, market conditions, and user demand, the company determines TikTok Shop's availability.
You may not be able to access TikTok Shop because the feature is not available in your country. It is not possible to access TikTok Shop in this situation, and you will have to wait until it is available where you live.
The availability of TikTok Shop may change in the future due to TikTok's ongoing expansion and update of its features. You can find more information about TikTok Shop in the TikTok Help Center or contact TikTok support if you are interested in using the feature.
Moreover, you can contact TikTok support and express your interest in having TikTok Shop available in your region. You can help TikTok Shop come to your region in the future by sending your feedback on the App. TikTok takes user feedback and demand into account when determining the availability of its features.
Fix 3: Update TikTok App
It is not uncommon for an outdated TikTok app to cause a number of problems, including an error stating that TikTok Shop isn't appearing or isn't available. With TikTok, features, and improvements are frequently added, and the platform is constantly evolving. Without the latest version of the TikTok app, you may not be able to access all of the features on the platform, including TikTok Shop.
It is necessary to update TikTok to the latest version of your App is outdated. To get started, follow these steps:
Go to the App Store (for iOS devices) or Google Play Store (for Android devices).

Look up TikTok

Next to the TikTok app, click the Update button

Once the update has been installed, wait for it to complete
Once you have updated the App, you should be able to access TikTok Shop. You can restart your device and check your internet connection to ensure that your computer is connected to the internet if you are still unable to access the feature.
To keep up with all TikTok's features and improvements, make sure you regularly update your App. Your TikTok App will be smooth and seamless when you keep it updated, and you will avoid issues like TikTok Shop not appearing.
Fix 4: Resolve Network Issues
It is possible to run into network issues on TikTok, which can lead to the error of the TikTok Shop not appearing on the App. It is important that you connect your device to a reliable internet connection for TikTok to function properly, and if your connection is unreliable, you may experience issues with the App, including difficulties accessing TikTok Shop.
In order to access TikTok Shop, you can take the following steps:
You should ensure that your device is connected to a fast and stable internet connection. To resolve network issues, restart your device or router.

Disable your VPN and check whether TikTok Shop becomes available. In some cases, VPNs can interfere with TikTok's functionality, such as access to the TikTok Shop.

It can be helpful to clear the cache and data on TikTok in order to resolve network issues. Android users can clear cache and data by going to

Settings > Apps > TikTok > Storage > Clear Cache and Data

. If you are using an iOS device, go to

Settings > TikTok > Delete App

and then

reinstall the App

.

You can contact your network provider if you are still having difficulty accessing TikTok Shop. If you are having difficulty accessing TikTok Shop, they may be able to help you.
If none of the above steps resolve the issue, restart your device, check for an updated TikTok app, or contact TikTok support. In order to access TikTok Shop, you must resolve network issues in order to ensure that the platform is functioning properly.
Fix 5: TikTok Shop Settings
If the TikTok Shop feature isn't enabled in your TikTok settings, it may not show up or be missing. You can check if TikTok Shop is enabled by going to your TikTok profile, tapping on three dots in the upper right corner, and selecting Settings. Then, tap on Shop and confirm that the toggle is enabled.
For further assistance, you can contact TikTok support. Whether you have a technical issue or need additional information or assistance, TikTok has a dedicated support team available to help.
Sum Up
It can be frustrating when TikTok Shop not showing or missing, but with the right solutions, that can be easily fixed. For further assistance, please contact TikTok support if you are still having trouble accessing TikTok Shop. So, that's all we have for you on how to fix TikTok Shop is not showing or missing issue. We hope that this guide has helped you. Furthermore, in case you need more info, comment below and let us know.