PC Gaming has always been in the strong interests of all people around, not only because of how exciting things can get when you have a powerful rig strong enough to run all the triple-A titles, but also the thrill you get when you smell new hardware. If you're even a bit into PC building and customization, then there's a good chance you already know about all the components that power a computer. One such is the Graphics Card, which is essential to provide the best video playing and processing capabilities that the current set of games utilize.
Every year, we see a wave of new technology. Same is the case with computer hardware. Not only do we see new hardware from flagship oriented companies, but we also have our fair share of innovation every few months, bringing the best of gaming into consumer electronics. Graphics Cards over the years have had a major bump in their performance, pushing the bar of their ability to run graphics intensive games. Very recently, technology such as Ray Tracing has enabled many graphics cards to take the most advantage out of games that support it. This is the reason why many gamers are so fond of new releases, and this is also why you should probably keep an eye out for the best all-around graphics cards there are.
However, it gets increasingly hard to build a great Gaming PC if you're on a budget. This is all due to the ramped up prices of graphics cards every year, to consolidate for their increasing set of features and power. A fully Ray Traced enabled Graphic Card can go as high up to a lakh in terms of Rupee value. We realize just how many gamers out there simply can't afford a computer northwards of 2 lakhs. This is why we have curated a list of some of the best Graphic Cards we could find under 15,000 Rupees.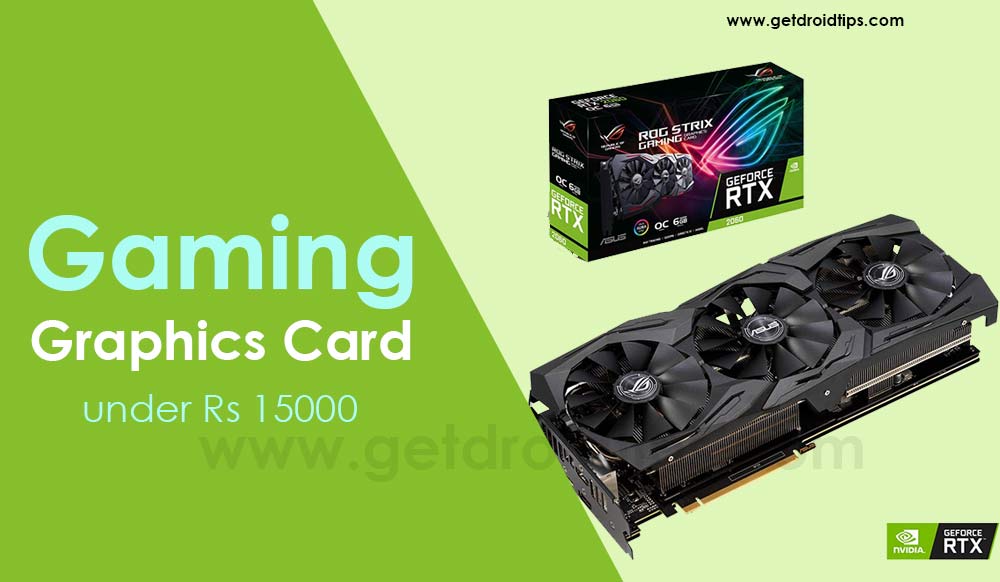 Zotac GeForce GTX 1050 Ti OC Edition Graphics Card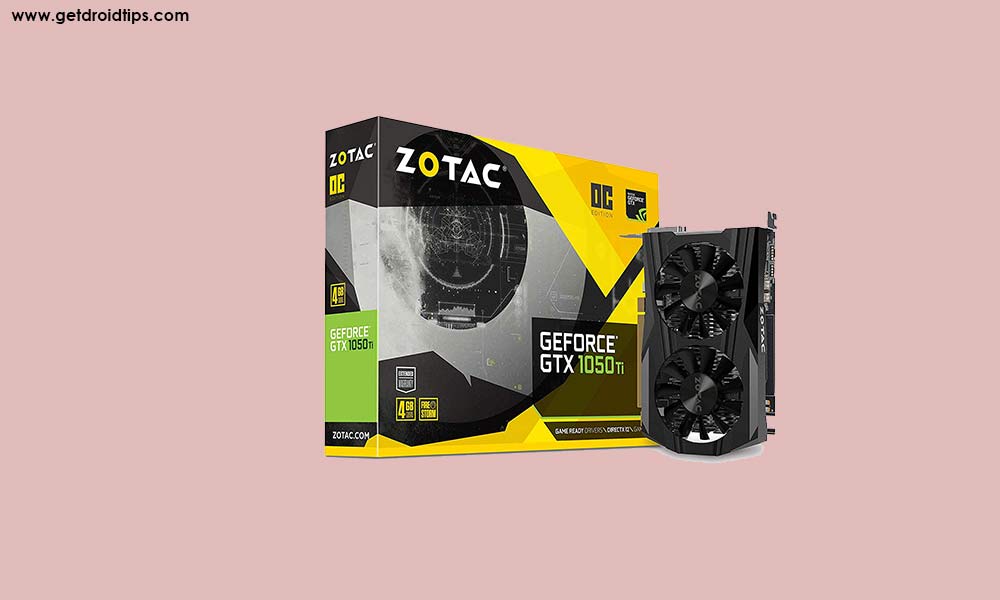 The Zotac GeForce GTX 1050 Ti OC Edition is one of our best recommendations to anyone who is in the store looking for a great graphics card. Not only does it steal the first spot by being just shy of 15000 rupees, but it is one of the best-regarded graphics cards in this industry. It has been claimed by millions of buyers ever since it was released, and the price drop for the Overclock variant is just a bonus for you to avail this great deal. While the manufacturer of this graphics card is Zotac, most of the internal production has been thanks to the great folks over at GeForce, which means you get all the great architecture from the higher end cards from the same manufacturers, and also get a sort of assurance that the graphics card you buy will give you nothing but its best.
Coming to the key specifications of this card, you get a 1392 MHz Base clock, with a 1506 MHz Boost one. With this kind of power, you can power up to 3 high definition monitors. This brings us to the IO, and the Zotac GeForce GTX 1050 Ti OC Editions gives the user a DisplayPort 1.4, an HDMI 2.0b, and also a DL-DVI port, maximizing the buyer's options to connect it to any kind of monitor. With this kind of power, it is astonishing to see that the power consumption that the 1050 Ti OC takes in is just under 75 Watts, and a finished gaming build with this graphics card is rated to run with around a 300 Watt power supply. It comes with DirectX 12 support out of the box, and also supports games that utilize the OpenGL 4.5 architecture.
With this Graphic Card in hand, you can expect anywhere from 60 to 100 FPS in all the high-end games from medium to high settings. You can comfortably game with a solid cap of 60 FPS with the highest settings at 1080p. This Zotac GeForce GTX 1050 Ti OC also is one of the very few graphics cards under this price bracket that comes with two fans for better cooling. This also means better thermal performance so people who want a build in a mini ITX case can also choose this card for the best performance. For a price of Rs 14,000. We feel that the 1050 Ti OC Edition is a great pick for any kind of games out there. You can buy it from the Amazon link we've linked below.
BUY FROM AMAZON
Zotac GeForce GTX1060 3GB G

raphics Card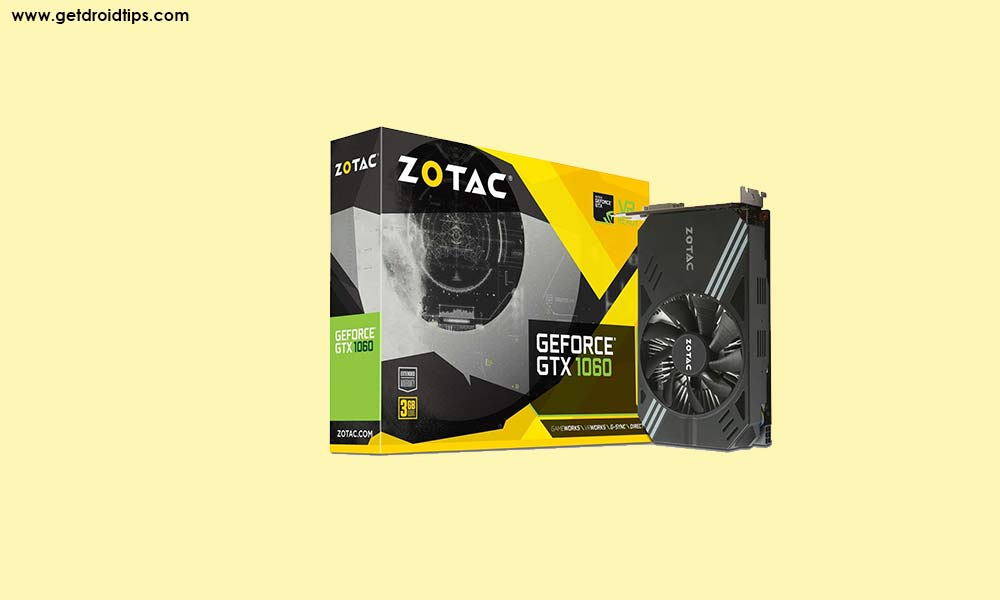 The second option on our list is also something we feel will appeal to a lot of people, especially those who are hungry for the latest features at a small price. As we know it, the GTX 1060 is supposed to be basically a next tier variant of the GTX 1050, however, being cheaper than our first mention in this list, the Zotac GeForce GTX 1060 graphics card pulls way ahead of the other cards in this league thanks to the number of features it has. Since the GTX 1060 series is relatively newer, we see a lot of new and exciting additions to the board such as the card being VR Ready, which at this price is exceptionally hard to beat. The GTX 1060 3GB also runs on the new Vulkan API, which means it supports all the crazy goodness that comes with Nvidia add-ons, such as the Nvidia GPU Boost 3.0, Nvidia G-Sync, Nvidia Game Stream, and Nvidia Ansel.
Although the Zotac GeForce GTX 1060 only has one fan, don't let its size fool you. Gaming builds using this card are recommended to sport at least a 400 Watt Power Supply. This is thanks to the impressive core speeds that the 1060 sports. To be specific, the GTX 1060 3GB has a base clock of 1506MHz and a boost clock of 1708MHz. This means the Graphic Card is no slouch when it comes to raw performance. You can easily expect above 60 FPS on all the modern triple-A titles on medium to high settings on 1080p. For 1060, it requires additional power from the Power Supply, and hence comes with a 6 pin connector, just keep that in mind. Overall, for a very affordable 13,000 Rupees, we recommend the Zotac GeForce GTX 1060 3GB graphics card to anyone who's in the market for the best price to features criteria. You can find the best deal from Amazon, by following the link we've given below :
BUY FROM AMAZON
MSI GeForce GTX 1650 Ventus XS 4G OC Graphics Card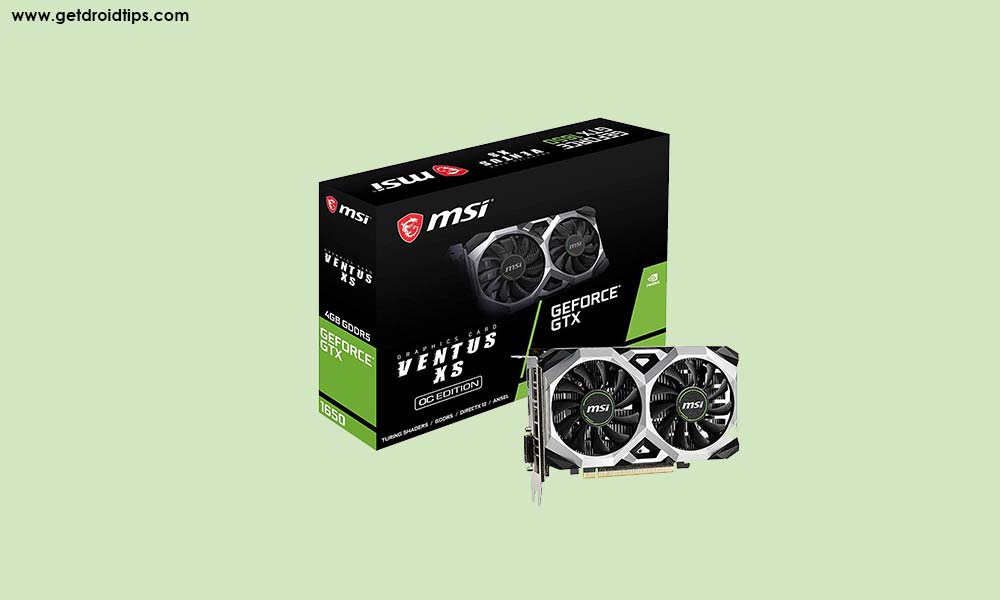 Next up is probably the latest one in the budget realm of all Gaming Cards out there. The MSI GeForce GTX 1650 Ventus XS 4G OC is a strong choice for those who want the latest but at the cost of shelling a few points in terms of bang for the buck. While the GTX 1650 is supposedly over 70% faster than the previous generation GTX 1050, we wouldn't recommend this if you are looking for absolute performance on a budget, for that, skip to the next one on this list. However, being a new card, it sports a lot of awesome new features such as MSI's Afterburner software which allows overclocking at the press on a button. This card also brings to the board a twin fan style design, which is quite rare at this size.
Since the GPU is overclocked by the manufacturer itself, the MSI GTX 1650 Ventus XS 4GB OC already kicks ass in terms of pure gaming performance, giving a good 60 FPS or higher in all the recently launched games at medium to high settings at 1080p. Thanks to the new technology this packs, the GTX 1650 comes equipped with Turing Shaders which give over 1.4 times the power efficiency while staying at the same performance than the older generation GTX 10xx series of cards. Thanks to the small form factor, you can power this Graphics Card directly using any PCI Express slot, and a build sporting the MSI GTX 1650 Ventus XS 4GB is rated to at least have a 300 Watt Power Supply, which is great for those who want the least power consumption but with good performance. You can grab the MSI GTX 1650 Ventus XS 4GB OC by following the Amazon link below :
BUY FROM AMAZON
MSI RX 580 Armor 8G OC Gaming Radeon RX 580 GDDR5 8GB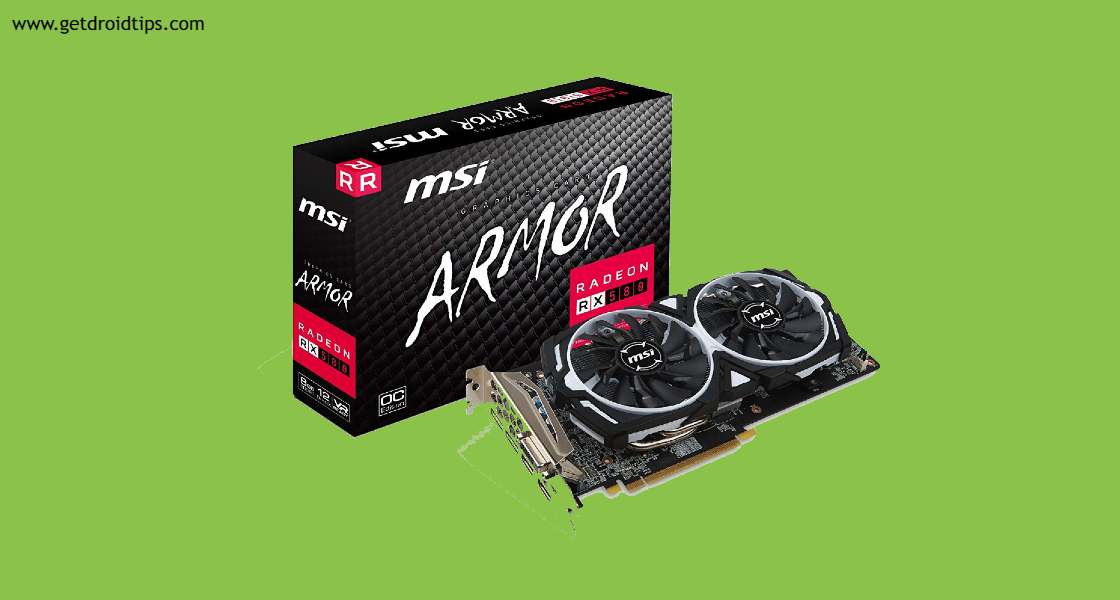 If you are more into the AMD side of things, then you will most definitely appreciate the price to performance factor of our next mention. The MSI RX 580 Armor OC Edition, while is a mouthful of a name, delivers almost flagship level gaming experience, all while sitting at the price of budget gaming cards. The RX 580 Armor OC sports a massive 8 GB GDDR5 memory chipset, which is further over clockable to your liking. Not only is it VR ready, but also crossfire enabled. This makes it a must buy for people who are already heavily invested into the AMD ecosystem, as this graphics card shows the most use of its power when paired with an AMD processor such as Ryzen 5 or a Ryzen 7.
The MSI RX 580 Armor OC Edition also comes in a sleek, hot paint job with a red and black theme. This compliments your gaming rig no matter what color theme you have going, thanks to its twin fan design and aggressive looks. The build itself might not be the best even in this price segment, but it does look like a dope video card from a distance, that's for sure. Let's talk a bit more about the different memory clocks you get with this card. Like its name suggests, the card is over clockable up to 8100 MHz, which runs at a clock of 1393 MHz. The Gaming Mode offers 8000 MHz of memory at 1380 MHz. Finally comes the silent mode, which is aimed for people who like having a quiet working atmosphere (8000 MHz at 1340 MHz clock). Other features of this card include the additon of smooth heat pipes that are square shaped at the bottom to help maximize the heat transfer from the copper base plate. The graphics card also has an automatic way of stopping the fans under low load conditions to minimize noise. The front plate of the graphics card also has a few LEDs built in, for some cool LED effects which you can control from the MSI Gaming App on your desktop.
Overall, if you've been wanting to get an AMD based graphics card for your rig, we highly recommend you buy the MSI RX 580 Armor OC Edition. It comes at a price of 15,000, fitting our budget of this list perfectly. And we also feel you will be getting every penny's worth if you choose to buy this card. You can grab the MSI RX 580 Armor OC Edition by following the Amazon link below :
BUY FROM AMAZON
GALAX GeForce GTX 1650 Super EX 4GB Graphics Card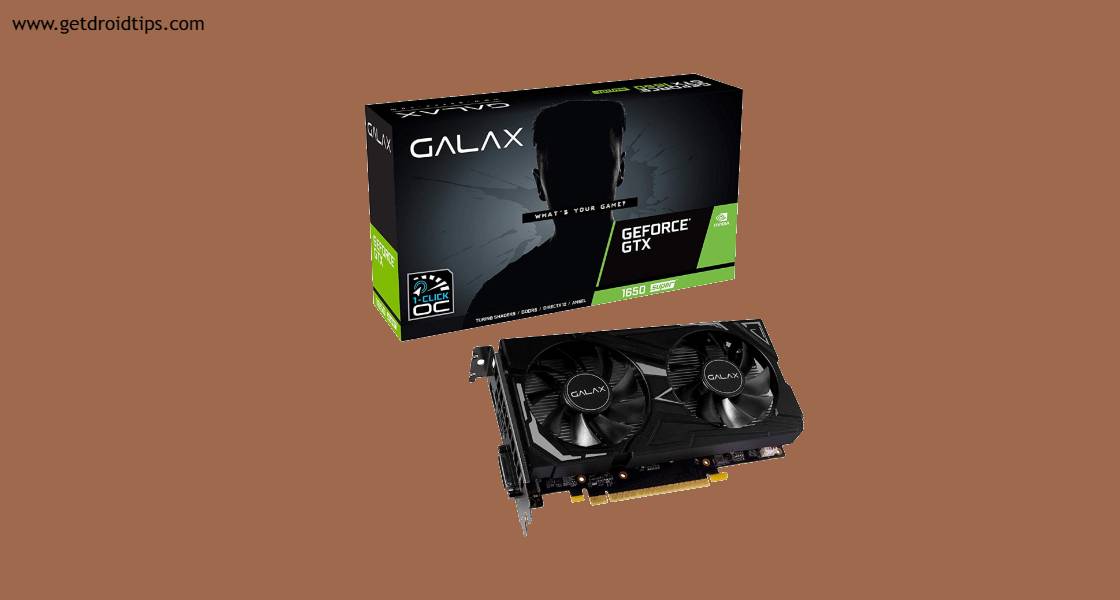 Ending our list, we have one of the latest graphics card releases for this generation of Nvidia cards. The GeForce GTX 1650 Super is a new entry in the world of competitive gaming and packs a serious punch for just 14,500 rupees. Not only does it bring to the board the latest chipset architecture of 128-bit, but it also has a respectable memory of 4 GB GDDR6 type. It supports Microsoft DirectX 12, Vulkan API as well as OpenGL 4.6 right out of the box. The manufacturer that we suggest you get the GeForce GTX 1650 Super is Galax, since it is one of the cheapest while still keeping the price to performance ratio quite maintained.
Talking more about the card, it has a twin blade design with a black coating. While in terms of looks, the GeForce GTX 1650 Super is not a strong contender, it wins most people's hearts when it comes to the new architecture and future proof-ness. If you get this card in 2020, you may expect to be able to enjoy most games at medium to high settings, with a few options turned down, hitting a solid 60 frames per second mark. While the GTX 1650 first emerged as a laptop grade graphics card, it has shown and proven its worth when it comes to low to medium end gaming rigs and towers. While the Galax GeForce GTX 1650 Super doesn't have as many modes as the other graphics cards on this list, it still has a respectable clock speed. When running idle, you can expect almost no noise from the fans. This graphics card runs at 1740 MHz boost out of the box, and has a one click overclock mode, allowing upto 1755 MHz of clock speed at 12 Gbps.
Overall, if you have been wanting to build a decent gaming setup for not all that much price, but still wanted to invest in components that are newer and more likely to receive driver updates faster, we highly recommend you try this one out. You can grab the Galax GeForce GTX 1650 Super by following the Amazon link below :
BUY FROM AMAZON
That's all folks! We hope you enjoyed our list for some of the best Graphic Cards under 15000 Rupees. Which one in the list did you like the most, and are you going to grab it sooner or later? Do let us know down below, we'd be happy to hear your opinions. If you also have any queries regarding the article above, let us know in the comments section below, we'd be glad to assist you.