Synchronizing contacts across your devices is a must-have feature for a smartphone. Google sync or iCloud works perfectly on their individual platforms. For instance, if you're an Android user, you will add your Google account to all your Android devices, so all your contacts will be synced automatically. But what if you had another iPhone and want to transfer contacts from Android to iPhone in real-time?
For the iPhone, there is iCloud, which will sync all of your contacts across all your iOS devices. However, you can change this and allow you to sync your Google account contacts too. But how?. Here we are going to answer that. Just follow this article and enable contact sync between your Android device and iPhone in real-time.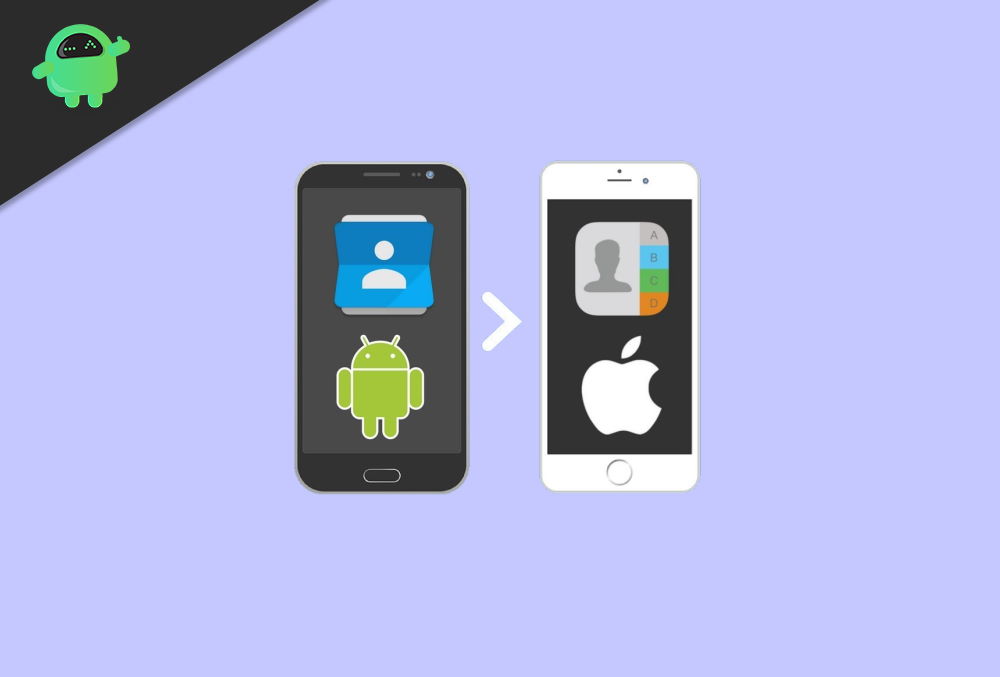 How to transfer contacts from Android to iPhone in real-time?
The process can be done in three steps:
Adding a Google account.
Enabling Gmail as the contact account.
Testing whether it works.
Step 1: Adding your Google account
So, the first step is to add the google account that you have used with your android phone. Note that you should add the same account you've added to your android device.
To do so,
Go to Settings > Passwords & Accounts, and tap on Add an account.

Now from the list of accounts, select Google and tap on Continue.

In the browser pop-up, fill in the details for your account and hit continue.
Finally, select the items you want to be synced to your iPhone. In this case, we'll select Contacts.

Tap on Save, and voila, you've just added your google account to this device.
Once you've added your account, you can proceed to the next step. Google also allows you to sync calendar, mail, notes along with contacts. If you want any of these to also be synced, you should enable them now. Else you can enable them later.
Step 2: Enabling Gmail as the contact account
Now that you've added your Google account, its time to switch to it as your account for contacts. To do so, follow these steps:
Go to Settings and tap on Contacts.
Tap on Default Accounts.
Select Gmail instead of iCloud.

Step 3: Test whether it works
Googles sync works seamlessly across your linked devices. But will it work well between Android and iOS? Let's test how it works with between iPhone and Android phones.
Open contacts in your android phone and create a new contact under your Google account.
Make sure you have a working internet connection.
Search the same contact on your iPhone, you should find it.
The same works in reverse, your newly added contacts on your iPhone will reflect on your android phone.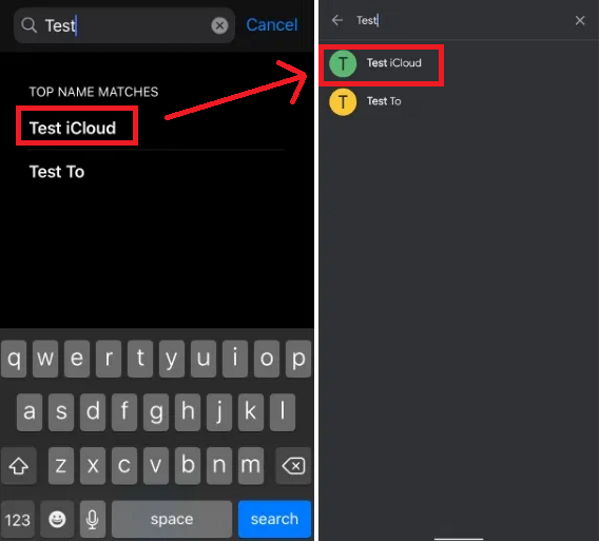 Conclusion
As you can see, synchronizing your contacts across your devices is easy. Unlike the old days, contacts and other important things are synced directly to all your devices using the cloud. You just need to have access to your Google account.
Technology has grown a lot, making it easier to access your stuff from anywhere. However, many people are unaware of the full capability of their smartphones, its features like these that make your phone a smartphone.