Snapchat is the smartest way of sharing your daily activities with your friends and family. Every memory you make on a trip can be shared via some snaps with your friends via Snapchat. It offers lots of filters and styles to choose from. You can decorate your photo with stickers, timestamps, and other methods. All the memories you make on Snapchat are linked to your cloud storage, so you can access them on any phone by logging into your account.
But what if you lose your phone data or account credentials? The memories you saved on the local drive will be wiped out. So the best way to protect your memories is to transfer saved Snapchat videos to your computer or cloud storage. But how will you do it? In this article, we will share some working methods by which you can save your Snapchat videos to your computer.
How To Transfer Saved Snapchat Videos to a Computer?
To transfer your Snapchat videos to your computer, you need to save them on your smartphone's local storage or gallery; after that, you can transfer them to your computer. You can follow these steps:
Open the Snapchat app on your smartphone and navigate to Memories > Snaps section.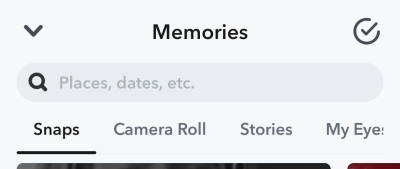 Tap on the tick ✅ icon in the top right corner.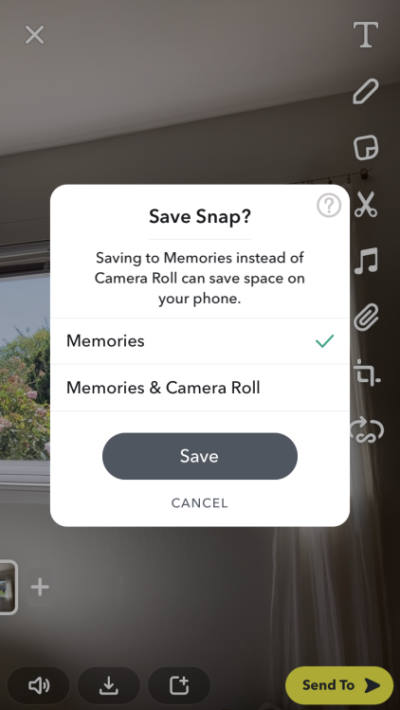 Select your videos one by one by tapping on them.

Tap on the Save button at the bottom.
All the selected videos on your Snapchat will be saved to your Gallery. You can check yourself by going into the Phone's gallery and tapping on Snapchat's folder.
Method 1: Transferring videos saved in local storage to a PC
Once you save the Snapchat videos to your smartphone's local storage, you can also share them to your PC/Laptop. Follow the below steps:
Connect your phone to the PC by using the data cable.
Open your notification panel in the phone, tap on USB-connected notification, and select the Transfer files option.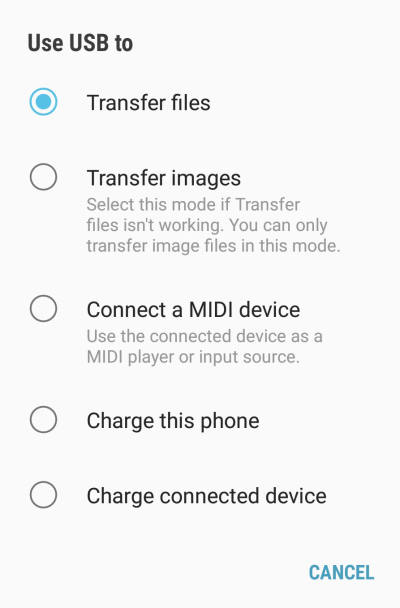 Open your Phone storage on your PC, by going into file explorer.
Open the Snapchat folder and copy your videos (If you don't find a Snapchat folder, I could be in the DCIM folder)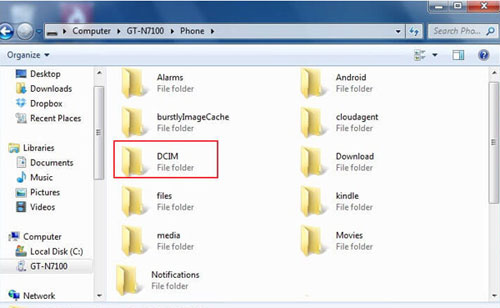 Paste your videos into the computer storage. This action might take several minutes, depending on the size of the videos.
Method 2: Email To Yourself
There is another way by which you can get your videos on your PC. This will require internet usage and works best if you have less number of videos to transfer.
Open your phone's gallery and open the Snapchat folder.

Press on one video and select multiple videos you want to save on your PC.

Tap on share options, and tap on Gmail.
Enter the recipient's Email address (One you can access on your PC).

Wait for the videos to get uploaded and tap on send.

Open your Gmail account on your PC, and download those videos to your PC.
Method 3: Using Google Photos
You can always use Google Photos to save Snapchat videos on your PC. If your mobile sync is not turned on for the Snapchat folder, turn it on by going into the Google Photos settings.
Open your Phone's gallery and select those Snapchat videos you want on your PC.
Tap on the share button and choose Google Photos.
Please wait for it to get uploaded and open Google Photos with the same account on your PC.

Download those Snapchat videos to your PC.
Method 4: Use WhatsApp
You can also use WhatsApp to save your Snapchat videos to your PC.
Send those videos to yourself or your friends.

Open Whatsapp Web on your PC browser.
Scan the QR code via the WhatsApp application to open WhatsApp on your computer.

Open those chats where you sent these videos.

Download these videos to your PC.
Conclusion
This brings us to the end of this guide to help you transfer saved Snapchat videos to your computer. In most cases, you can always access your saved snaps from your Snapchat account itself. But in some situations, where your account access is limited or deactivated account, you will not be able to. So saving your important memories in the form of Snapchat videos on your computer is a good idea. If you face any issues in the above process, let us know in the comment section below.