Apple Pay is the go-to application for Apple users for making any purchases. However, it requires Apple users to perform quite a few steps in order to trigger the Apple Pay application. But, there is a faster way of triggering the application instead of going through the sea of application on your smartphone's home drawer. Instead, you can even launch the Apple Pay right from your lock screen.
Because in this post, we will give you a guide on how to trigger hidden action. With the help of this guide, you will be able to trigger the Apple pay on your lock screen very easily and swiftly making your transactions more convenient. So, without any further ado, let us get straight into the article and learn about this trick:
The Trick!
If you are using Apple iPhone prior to iPhone XS, you can double-tap the Home button in order to trigger Apple Pay. Or if you are on the later versions then you need to double press the side button. When done correctly, your wallet will open right in your lock screen without you needing to unlock the phone. You can check out the GIF image below for your reference.
[note color="blue" title_tag="p" title="Also Read"]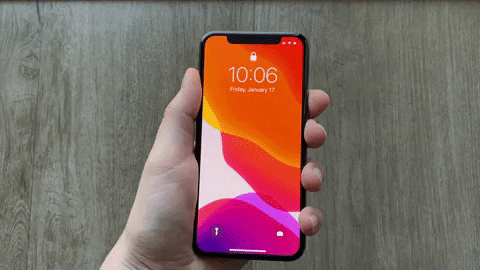 However, if this trick is not working for you then, there might be a chance that you have not enabled the purchase card in your Wallet. Note that this trick will work only if you have added your credit, debit or Apple Pay cash card in your Wallet.[/note]
Let us know in the comments below if you liked this trick but we cannot do anything for users who are looking to use trick for other cards like redeem or rewards card in your Wallet. Drop a comment below if you liked this post, and were able to trigger wallet on your lock screen. Until the next post…Cheers!
Source: GadgetHacks