Apple has finally made the iOS 13 available for the users to download. We see a lot of new and innovative features coming up with the release of a new iOS version. In fact, there are some of the features that are not yet on Android phones. iOS also provides all the features and functionality that you want to have on your smartphone for your extra convenience. Like any other update, this iOS 13 update also comes with some issues which the users are facing. And if you are also facing this issue then, you are in the right place. As in this place, we will guide you on how to troubleshoot most iOS 13 update download problems.
Although, for most of the users the update is working smoothly without any hiccups, there are others who are experiencing issues with this new iOS update. There are various issues related to the download, or while attempting to download or install the update on their iPhone. In this post, we will help you out with all the issues that users are facing with iOS 13 updates on their iPhone. So, without any further ado, let us get straight into the article itself: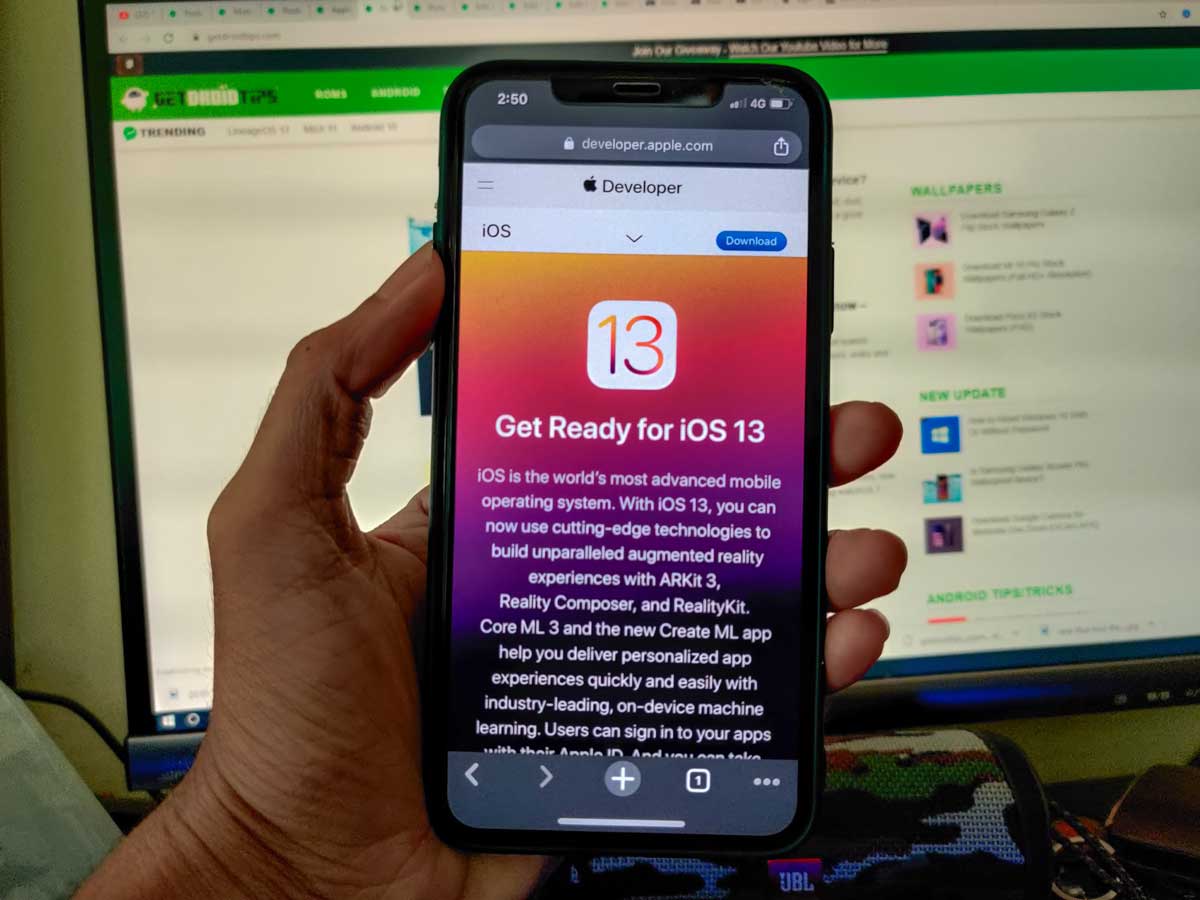 iOS 13 Issues
Make sure that you have made a fresh backup of the data of your device to avoid any data loss during the troubleshooting process. So, let us take a look at the issues faced by the users:
Stuck on 'Update Requested' When Downloading
If you are also attempting to update your iPhone and have come across this "Update Requested" issue, then there might be two things responsible for it. Either your internet connection was interrupted while downloading or at the time of downloading the iOS update, the Apple server might have gone down as most of the people are trying to update their iPhones to the latest iOS 13.
Stuck on 'Estimating Time Remaining'
The estimated time remaining is another variation of the issue highlighted above. Apple servers are too busy to respond to your download request and it is taking some time to fetch the update.
If you are also experiencing the above issues then head over to the below section to resolve it.
Steps To Fix iOS 13 Update Problems
Instructions
Firstly, you need to open Settings on your iPhone.
Then you need to head to General.
Now go to iPhone Storage.
You need to locate iOS 13 in the list and tap on it.
Tap on Delete Update and confirm that you want to remove the update from the device.
Restart your phone.
Then once the device boots up, go to Settings> General > Software Update and click Download & Install.
That's it!
So, there you have it from my side in this post. I hope you guys liked this post. Let us know in the comments below if you come across any issues while following the above-mentioned steps. Until the next post…Cheers!