Twitch is a video streaming platform containing tons of content to choose from. The platform is especially popular among gamers for streaming gameplays. However, like most apps, Twitch is also not free of bugs and issues. You may face different types of problems from time to time although they are all fixed sometime later by the developers. Recently users seem worried about a new issue which they say is the black screen issue with Twitch.
Well, as the name says it all, you will witness a black screen issue as you use Twitch on Google Chrome or maybe in other web browsers. The issue at first seems pretty annoying as you can't see anything in the display but an empty dark screen. So, if you are having the same problem with Twitch, let us fix it together right now. We have mentioned a few effective workarounds in this article that should definitely help you overcome the issue and be able to stream your content on Twitch again.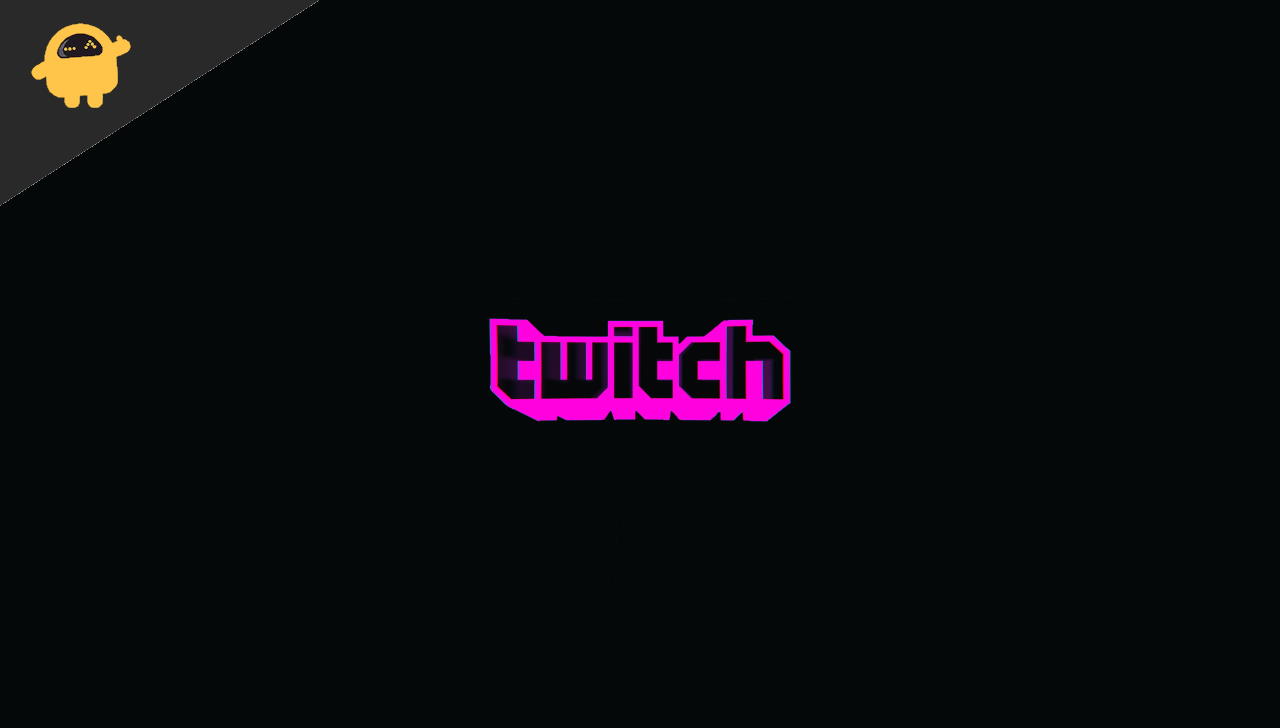 How to Fix Twitch Black Screen Issue?
Before jumping into the tricks for today, let's first try to understand the reason behind this issue. Well, the black screen problem in Twitch occurs basically for a few reasons and is not as complex as it looks. It mostly occurs if you are having a slow or unreliable internet connection, some problem with your streaming device, using an ad-blocker, or else due to some glitch of Twitch itself. Here are some workarounds to deal with the Twitch black screen issue.
For Smartphones
If you are facing Twitch black screen problem on your smartphone, then the most viable solution will be to uninstall and then reinstall the app. Also, make sure to disable any overlay apps which might be hindering the video output. These normally include apps like blue screen filter, pixel battery saver, etc. These apps have permission to draw over your screen. You can either uninstall these apps or revoke their overall permission from settings.
Nowadays smartphones are coming with features like Night mode or Dark mode which can dim the screen so cause less strain to your eyes. This can also create issues related to a black screen.
Check your internet connection
The basic reason for this issue is probably your internet connection. If you are connected to an unreliable internet connection, Twitch will keep displaying such problems over and over again. Therefore, the first thing to look upon is to check if you are connected to the right network and that it is working well and good.
For instance, if you are connected to a Wi-Fi network, check if your network has a good speed and that you are within the range. In case you are connected to broadband, make sure it's connected well and has a reliable connection.
Also, check with your internet service provider for better internet connectivity plans in case you have slow internet. Twitch may require a minimum bandwidth speed of 2Mbps.
Empty Browser Cache
Cache memory contains the data of the frequently visited websites so that you can access it more easily the next time. However, if the memory is overloaded it might create problems, and the Twitch black screen issue can also be counted as one.
Therefore, if you have a reliable internet connection but still the black screen issue occurs, it might be because your cache memory is overloaded. Go to the settings of your web browser and clear the browser cache. If you are using Google Chrome, then the steps to clear the browser cache are given below. The process will be similar for other browsers such as Edge, Firefox, Opera or Safari.
Open Google Chrome. Click on the three-dot icon at the top-right corner.
Go to Settings.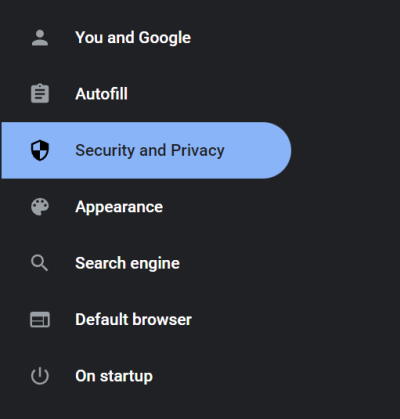 Click on the Security and Privacy tab on the left side of the window.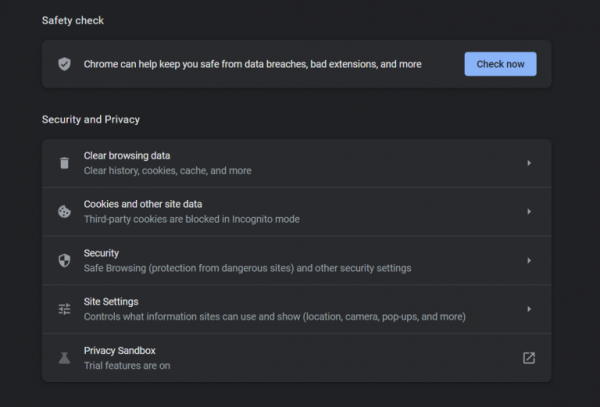 Select the "Clear Browsing Data" option.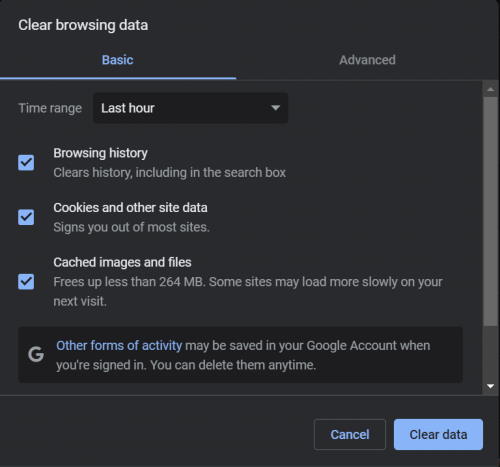 Check all three boxes and click on Clear Data.
Change Google DNS Settings
Unlike humans, computers communicate with each other through numbers. To explain it simply, a DNS (Domain Name System) converts the domain names into IP addresses that are understood by the computers. So, every time you type in a website name, the browser directly lets you access the specific website without actually telling the inside process.
However, if Twitch cannot fulfill the appropriate requests, you might face the same black screen issue with Twitch. Changing your Google DNS settings shall resolve the issue.
Press Win key + R to access the Run window.
Type in Control Panel and press Ok.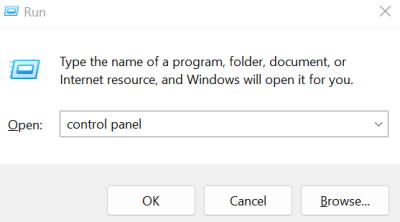 Click on the 'View by:' option on the top-right corner and select Category.
Now, click on Network and Internet.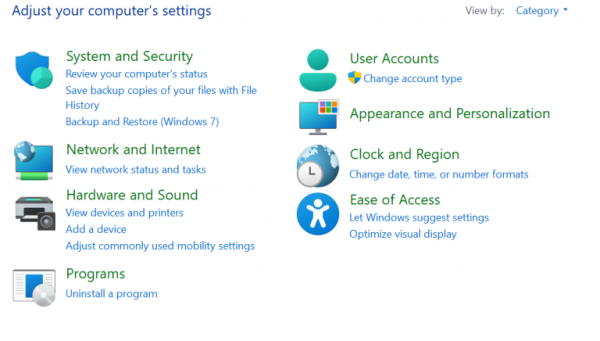 Go to Network and Sharing Center.

Click on the Change adapter Settings option on the right menu.
Right-click on the internet option you are using and click on Properties.'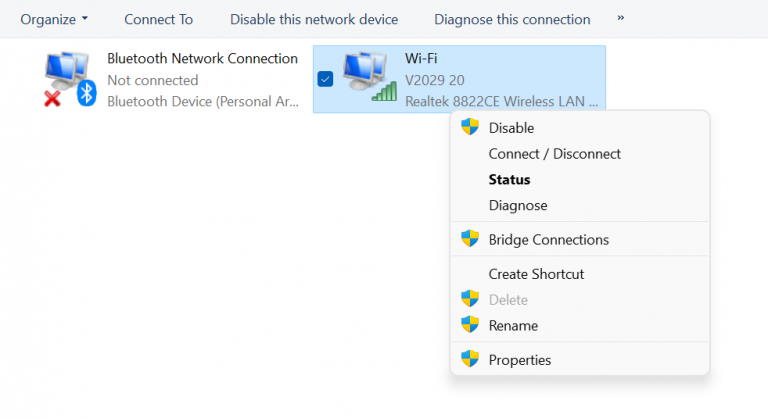 Under the 'Networking' tab, Locate 'Internet Protocol Version 4 (TCP/ IPv4) and click on the Properties button.
Click on the 'Use the following DNS server addresses option.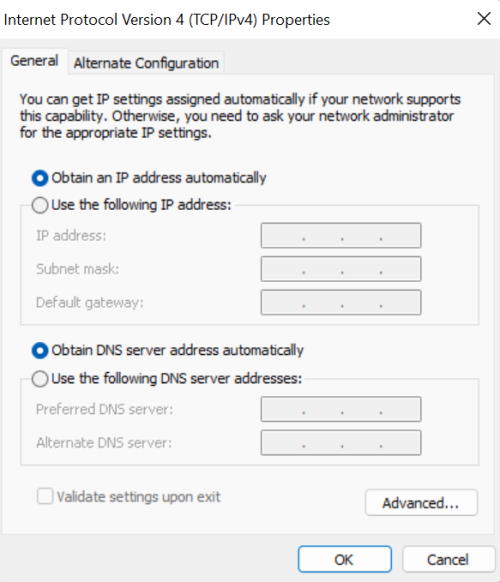 For IPv4, the DNS address is 8.8.8.8 and 8.8.4.4.
Finally, click on OK to save changes.
Disable Browser Ad-blocker
Twitch is a free streaming platform that highly relies on ads for generating revenue. If you are using an ad-blocker on your browser, it will not allow Twitch to display ads. As a result, Twitch might block you from streaming too before displaying its ads.
Therefore, disabling ad-block is a must when you are using Twitch. You can also disable ad-blocker specifically for Twitch if the option is provided. Not to mention, unlike most other platforms Twitch won't interrupt your stream by showing frequent ads while streaming. It shows limited ads without interrupting your streaming experience which is a plus point.
Install VLC media player
In most cases, the screen goes black because the computer is not able to render the video. This is due to incompatible browsers or video codecs. Now it gets very tricky to find the right drivers or video codecs to install on your computer.
The VLC media player is a freeware video player application, which comes bundled with different video drivers and codecs to support Twitch needs. Once you install VLC, the issue of the black screen will go away.
Update Browser
If you primarily use your browser to stream Twitch, then you need to make sure that the browser you use is updated to the latest version. New browser updates bring new video codecs and support for audio-video files. The most recommended browser for streaming videos is Google Chrome as it comes with the latest updates.
Conclusion
The black screen issue with Twitch is not as serious as it seems. In fact, it mostly occurs due to failure of your connection, device, or else due to the ad-block feature in your browser. However, the workarounds for it are really simple and you should most probably find a working solution from one of the above mentioned. If you are still having the same trouble after trying all the methods, perhaps your last resort is to contact the Twitch support team and ask for experts help.