In this guide, we will show you the steps to unbrick your Asus Rog Phone 3 and restore it back from dead. When it comes to gaming smartphones, you shouldn't look any further than the offerings from Asus. Its ROG series has always been regarded as among the best gaming devices that you could get hold of. And its third iteration in this series has further upped the ante. But that isn't its only USP. These devices have always known to be quite active in custom development. Be it flashing custom ROMs or custom recovery such as TWRP there's a lot to try out.
Along the same lines, you could also root your device via magisk and install tons of mods. However, flashing these custom binaries might bring in some risks as well. There is always a chance of the device getting into a boot-loop or soft brick. Moreover, if the device's partition gets corrupted, it could well result in a hard brick. Well, if that ever happens to your ROG device, you may easily bring it back to life. Given here are the detailed instructions to unbrick your Asus Rog Phone 3 device. Follow along.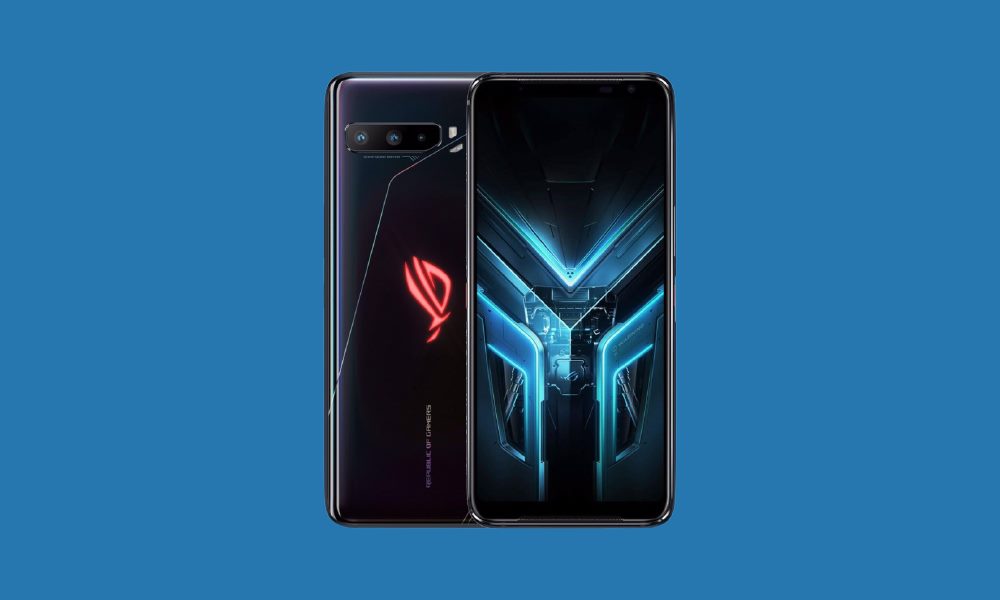 How to Unbrick or Restore Your Asus Rog Phone 3 From Dead
Before we list out the instructions, there are a few files that you need to download. So grab them from the below section and then proceed with the steps that follow.
Downloads
That's it. These were all the requirements. You may now proceed with the below steps to unbrick your Asus Rog Phone 3 device.
Instruction Steps
To begin with, connect your device to the PC via USB cable.
Then extract the EDL firmware file to any convenient location on your PC.
Double click on the 1ROG3_VFLASH_EDL.cmd file to open it. You should now get the EDL Success message.
Leave your device in this state for a couple of minutes and it should automatically boot to the Bootloader mode.
However, if it still stays in the EDL Mode, then press Power key + Volume down together for about 15 seconds.
It should boot to the Bootloader Mode and you may then proceed ahead to unbrick your Asus Rog Phone 3. If that doesn't happen even after 15 seconds, then try powering on the device, it shall automatically boot to the Bootloader Mode
Now download the RAW firmware file from the above section and extract it. Make sure to download the one that corresponds to your build (Tencent = CN, Global = WW).
Upon extraction, you shall get the zs661ks_raw_flashall.bat file. Double click to run it.
The flashing process will now begin and could take a few minutes.
Once done, your device will be booted to the OS and you may then unplug it from the PC.
So with this, we conclude the guide on how to unbrick Asus Rog Phone 3. If you have any queries concerning the aforementioned steps, do let us know in the comments. Rounding off, here are some iPhone Tips and Tricks, PC tips and tricks, and Android Tips and Tricks that deserve your attention as well.