In this guide, we will show you the steps to unbrick your Asus ROG Phone 5 (ZS673KS) and restore it back from dead. When it comes to gaming smartphones, you shouldn't look any further than the offerings from Asus. Its ROG series has always been regarded as among the best gaming devices that you could get hold of. And its third iteration in this series has further upped the ante. But that isn't its only USP. These devices have always been known to be quite active in custom development. Be it flashing custom ROMs or custom recovery such as TWRP there's a lot to try out.
Along the same lines, you could also root your device via magisk and install tons of mods. However, flashing these custom binaries might bring in some risks as well. There is always a chance of the device getting into a boot-loop or soft brick. Moreover, if the device's partition gets corrupted, it could well result in a hard brick. Well, if that ever happens to your ROG device, you may easily bring it back to life. Given here are the detailed instructions to unbrick your Asus ROG Phone 5 (ZS673KS) device. Follow along.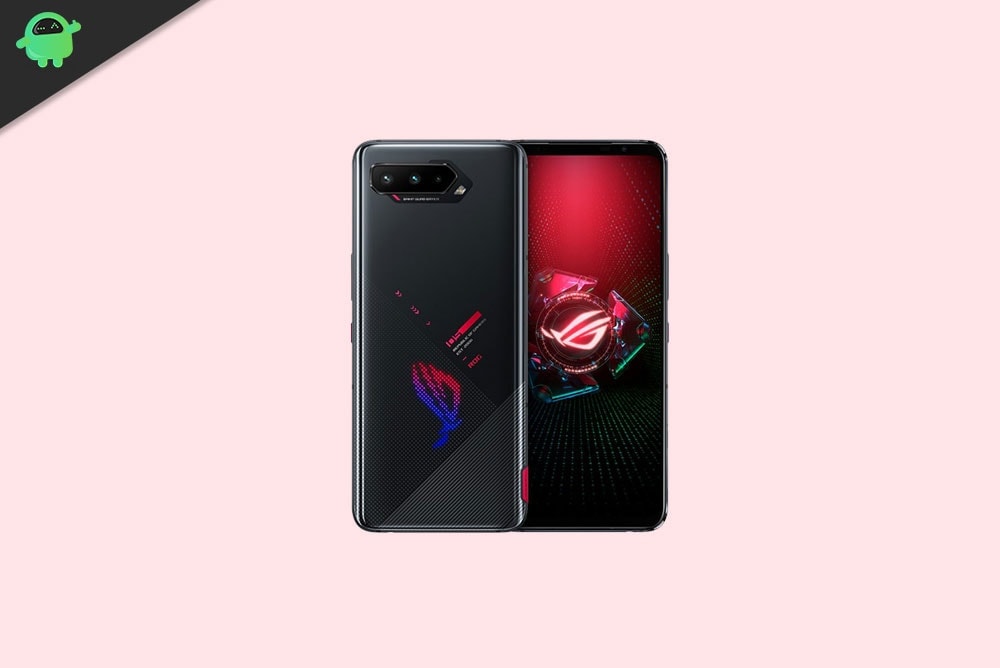 Pre-Requisites
Now before we go ahead and unbrick your Asus ROG Phone 5 ZS673KS from dead or bootloop, let us make a list of pre-requisites that are required to restore it:
Charge your phone
You need to make sure that your Asus ROG Phone 5 ZS673KS is charged to about 60% before following the unbrick your Asus ROG Phone 5 ZS673KS from dead.
You need a PC or Laptop
We would be running certain ADB and Fastboot commands that can be executed via PC or a laptop. So, we would need a computer in order to unlock the bootloader.
Download USB Drivers
In order to make your Asus ROG Phone 5 ZS673KS recognized by your PC, you need to have proper USB Drivers appropriate to your phone installed on your computer. And for that, you can follow the link below to download the correct Asus USB Drivers on your PC.
Download ADB and Fastboot Binaries
ADB and Fastboot drivers or tools are really useful to run system-level commands on your connected device using the computer in a matter of seconds. Whether you want to run fastboot or adb commands on the device, or sideload OTA files, or remove programs, etc. You can grab ADB and Fastboot binaries here.
Download Qualcomm USB Drivers:
Download EDL Unbrick Firmware
Download the Asus ROG Phone 5 RAW Firmwares from the below link. If you have the Tencent device, then flash the CN firmware. For Global users, they need to download the WW. [Credits: XDA Senior Member HunterTik].
All Files Link :
That's it. These were all the requirements. You may now proceed with the below steps to unbrick your Asus ROG Phone 5 device.
Instruction Steps
Step 1: First of all, download the Qualcomm USB driver and ADB and Fastboot driver. If you don't your smartphone will not be recognized as a connected mobile phone.
Step 2: Open the Mi Flash Tool from the link given above and open the XiaoMiFlash.exe.
Step 3: Now unzip the images folder and if you find the error saying flash script cannot be found, just ignore it and continue.
Step 4: Now enter your phone into EDL mode.
Step 5: You can now use the USB port on the left side of the phone to connect to the computer, and then press and hold the power button, volume + and volume-at the same time,
Step 6: Now wait until the phone re-enters the EDL mode.
Step 7: After entering EDL mode, you can then click "load device", if you see COMx, it means your phone is connected,
Step 8: Next step, you can now click flash, just wait a few minutes. If you find the prompt is a success, flash is done.
Step 9: That's it, you can now restart your device by pressing and holding the power button.
Anytime, you can re-enter the fastboot mode and flash the official raw file again.
So with this, we conclude the guide on how to unbrick Asus ROG Phone 5 (ZS673KS). If you have any queries concerning the aforementioned steps, do let us know in the comments. Rounding off, here are some iPhone Tips and Tricks, PC tips and tricks, and Android Tips and Tricks that deserve your attention as well.