This tutorial will list the step-by-step instructions to uninstall Chromium on your Windows 10 PC successfully. Chromium is the open-source project that acts as a base for the ever-popular Google Chrome. Quite recently, we have also seen quite a few other browsers jump the ships and adopt the said engine. Opera, Vivaldi, and Microsoft Edge are some of the most popular ones to make full use of it. Being open-source in nature makes it pretty easy for developers to use and compile it and then create their browsers.
However, everything not all good in this domain. Quite a few hackers and malware injectors use these Chromium source code and create harmful projects. Once they can successfully trick the users into installing them, it straight out spells trouble for the latter. Chromium in itself isn't as dangerous as such. However, since it is open-source in nature, persons with evil intention in mind use them to cause damage to your device. These include the act of injecting malware, adware, and viruses, creating an infinite loop of links or even forcing you to download some additional apps.
Also Read: How to Switch Between Profiles in Microsoft Edge Chromium
Your PC might also become extremely slow to use, and you would notice some third-party apps installed onto your PC. Likewise, your PC could also be bombarded with unnecessary pop-ups and notifications. In most cases, a simple uninstall of this program is not possible. This creates a sense of fear in the mind of users, and rightly so. But fret not, today we will show you how to fix if Chromium won't uninstall on your Windows 10 PC. Follow along.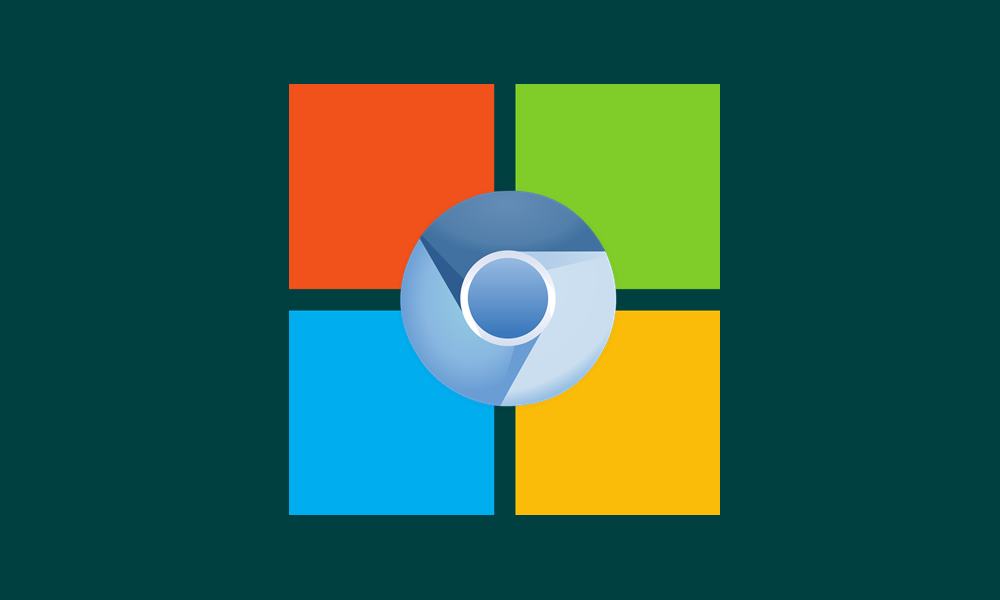 How to Uninstall Chromium Windows 10
In this guide, we will share three different methods that will help you rectify the above issue. This ain't any unique issues, but as of late, quite a few users seem to be getting bugged with it. Even on the Microsoft Community forum, over 500 users have voiced their concerns regarding the same. So this needs to be addressed at the earliest, in which case the below-mentioned tips will come in handy.
Also Read: How to Add Chrome Extension to Chromium Edge Browser
Fix 1: Uninstall Chromium by Deleting AppData
In some cases, the issue is that users uninstall Chromium from their Windows 10 PC, but the program reinstalls itself in the next reboot. This happens because some of the underlying program files of that software are still there in the AppData folder, which is the cause of concern. So after uninstalling the app from the Control Panel, it is highly recommended to delete all the files of the AppData folder as well. Here is how this could be done:
Click on the Start menu and search for Control Panel.
Go to Uninstall a Program and browse to Chromium.
Right-click on it and select Uninstall. Once that is done, restart your PC once.
There is a high chance if some of the files being left over, as mentioned before. So to delete them, head over to C Drive.
Then go to Users > "username" > AppData > Local. In some cases, this folder might be hidden. To unhide it, go to the View tab in the top menu bar and tick-mark the hidden items. You should now see the AppData folder.

Under Local, there should be a folder named Chromium. Select it and hit Shift+Delete. This will permanently delete the folder from your PC. If that doesn't work, hit the Delete key and then remove that folder from Recycle Bin.
That is it. You have successfully uninstalled Chromium from your Windows 10 PC. If that tricks works out for you, well and good, otherwise refer to the next tip given below.
Fix 2: Uninstall Chromium on Windows 10 via Task Manager
If you aren't able to remove Chromium from Control Panel, this method involves doing so via Task Manager. Follow the below steps to do so:
Hit the Ctrl+Alt+Del shortcut key combinations and select the task manager from the menu.
Then under the Processes tab, right-click on Chromium and select Open file location. More often than not, you could find numerous processes running by the name of Chromium. If that is the case, you could perform the right-click on any one of them.

On that note, you should close all the processes related to Chromium. To do so, right-click on each of them and select End Task. Or you could also select all of them at one go and do the same, as shown below:

Now go back to the folder that we have opened in the earlier step and use Ctrl+A shortcut keys to select all the folder's content.
Then use the Shift+Del buttons to remove all the content of that folder permanently. Or, if that refuses to work out, you could also send them to the recycle bin and then empty the latter.
When you have deleted all the contents of that folder, go a step up and then delete that folder as well. We didn't initially do so because, in this case, deleting the entire folder at one go is not possible until you have removed all the files within that folder.
Anyways, now give your PC a restart, and once it reboots, you should have successfully uninstalled Chromium from your Windows 10 PC.
Fix 3: Use an Anti Virus Software
There are a plethora of antivirus and anti-malware applications that could also come in handy. But before you do so, we would recommend giving the Window's Defender Program a try. Scan your entire PC using Windows Defender and if it finds any harmful program, remove it from your PC right away. Here are the required steps in that regard.
Click on the Start Menu and then search for Virus and Threat protection.
Then click on the Scan option and select Full Scan from the menu. Do keep in mind that this type of scan will take up a considerable amount of time, but as of now, this is the need of the hour. A Quick Scan might not give out the desired results in this regard.

So once you have selected Full Scan, click on the Scan Now button situated at the bottom of the page. Wait for the scan to get completed. When that is done, refer to the results and then remove all the harmful threats it could find.
However, if you didn't give out the desired results for some reason, you could also give a shot at some of the other antivirus programs. Google should be your handy friend in this regard.
So with this, we conclude the guide on how to uninstall Chromium on your Windows 10 PC. We have shared three different types of fixes, any one of which should do the job for you. Do let us know which one managed to work out in your favor. Rounding off, here are some iPhone Tips and Tricks, PC tips and tricks, and Android Tips and Trick that you should check out as well.