Everyone who uses a smartphone is more or less aware of the bootloader unlock on their devices. It is required when the user wants to modify the system by installing a custom ROM, recovery or other such programs. To do so, you have to sacrifice your device data. This means all the data on the phone will be wiped out. However, there is another way to unlock bootloader without losing any data. Yes, this is possible thanks to XDA developer ondaczsk who discovered this trick. Well, as of now this process is working just fine on Xiaomi's popular A series devices. This includes the Mi A1, A2, and Mi A2 Lite. Obviously, you have to make use of ADB tools for this process. In this post, we will tell you How to Unlock Bootloader Without Erasing the Data on Xiaomi A Series.
You can find the complete details of the process and related tools to unlock the bootloader. without losing your precious data. Everyone loves all the data they have on their devices. So, losing these data is not an option at all. So, this guide will help you if you're planning to unlock the bootloader your Mi A1/A2 or A2 Lite.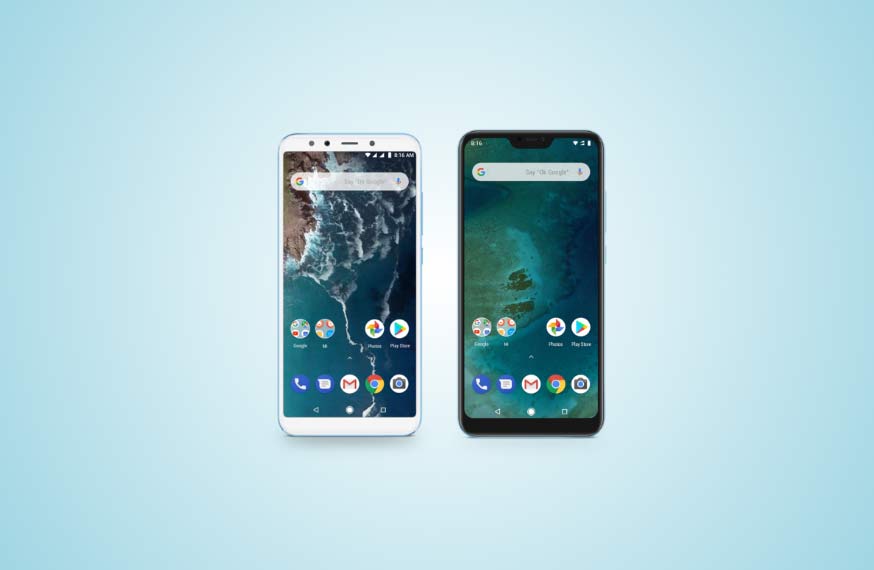 What Do You Mean Unlock Bootloader?
A Bootloader is nothing but simply a code which runs as we switch on our phones. The primary job of this code is to initialize hardware and then load the kernel and ramdisk. This is what we refer to as the boot process of the device. This is the exact concept that is followed by all the electronic devices like Laptop, PC, tablets etc. Every smartphone manufacturers lock the bootloader however it has open source accessibility. In case you want to try any custom ROM, it is impossible to install it without the unlocking the bootloader. So, OEMs will void the warranty of the device if the smartphone Bootloader s Unlocked. Also, Unlock Bootloader goes hand on hand while rooting your smartphone, and flash recoveries etc.
How to Unlock Bootloader Without Erasing the Data on Xiaomi A Series
Before continuing with our guide, you need to follow some important guidelines. Also, you have to get hold of some important tools to unlock bootloader without erasing the data on Xiaomi Mi A series.
Pre-Requisites
This method of bootloader unlocking is for Xiaomi's Mi A series devices. Don't use it on other devices.
A PC/Laptop
Charge your device to at least 70% before executing this method to unlock the bootloader.
Backup your device data as a precautionary measure.
A USB Cable
Download and install ADB and Fastboot Tools to your PC
Download Xiaomi USB Driver
Disclaimer: GetDroidTips will not be responsible for bricking of any devices while/after following this guide. Do this at your own risk and follow the steps carefully.
Unlock Bootloader Without Erasing the Data on any Xiaomi Mi A Series Device
Step-1 Switch off your phone
Step-2 Hold power button + volume down together. Make sure to keep pressing the volume down button.
Step-3 Now go to the folder you've installed the ADB on your PC and give the following command.
fastboot oem unlock
Step-4 Now give the following command. Make sure that you're still pressing down the Volume down button.
fastboot reboot
Step-5 Afer the execution of the command in the previous step, now the device will reboot. As you see the opening black screen, then only release the Volume down button.
Now, check that you've successfully unlocked the bootloader of your Mi A series device without loss of any data. So, go try it out and do let us know if you've any queries.