Good News for all Sony Xperia XA2 (Codename: pioneer) users. Now you can Unlock The Bootloader On Sony Xperia XA2, Read all the instruction carefully. Today I will teach you How to Unlock Bootloader of Sony Xperia XA2 using the Sony's Dedicated Unlock Bootloader Page. Even though we have a dedicated page from Sony, it doesn't mean you can unlock it just by tap. To Unlock the bootloader on any smartphone required patience and hard work, where you need to follow the methods. But in this article, we offer you the step by step guide on How to unlock bootloader without taking any trouble.
The new Xperia device from Sony, the Xperia XA2 comes with a full HD 5.2-inch display. coming into the camera department an impressive 23 MP sensor at the rear and an 8 MP sensor for perfect selfies. Out of the box, the Xperia XA2 users can experience the latest Android Oreo operating system. The device is powered by Qualcomm Snapdragon 630 processor coupled with a 3GB RAM and 32 GB ROM with an expandable memory support up to 256 GB. A huge 3300 mAh is added for better standby time along with quick charging capability. Two color variants are made available by Sony which is black and silver.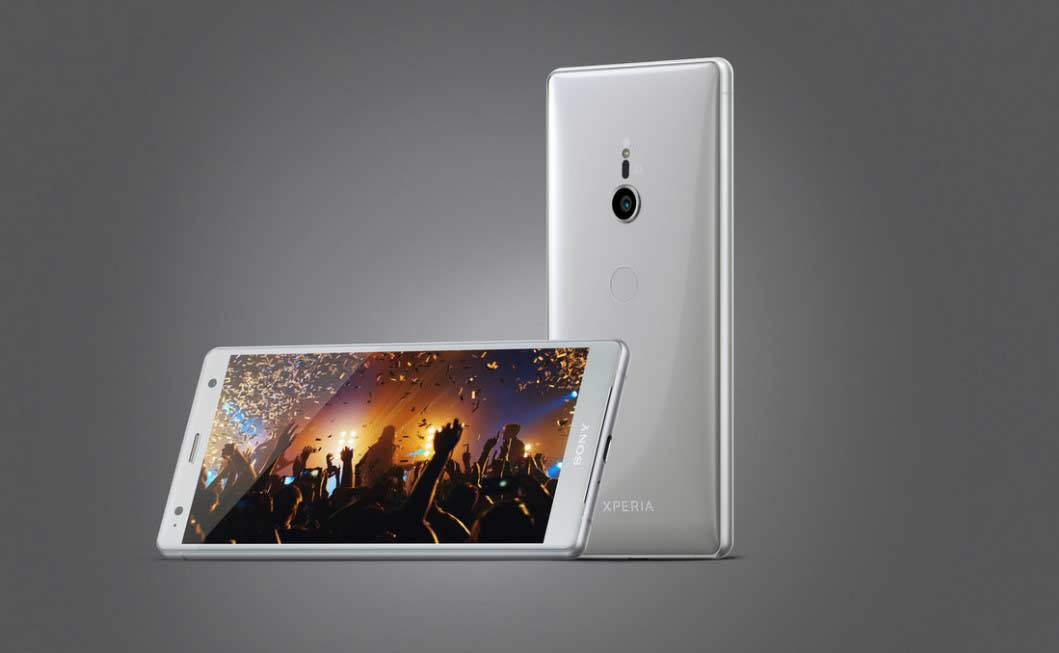 How To Unlock The Bootloader On Sony Xperia XA2 (pioneer)
Did you ever wonder about the difference between locked and unlocked bootloader? Even I was a newbie when I first started my Android experience. Even I use to wonder what is Unlock Bootloader and What is locked when I begin my first experience with Android phones. Later when I learned it, I started to realize that an Unlocked bootloader is like unchaining the slave who is been restricted to freedom to enjoy his own term. Here unlocking allows you to install mods, ROM, Kernel, etc on your device and you can also enjoy the Stock Android experience after installing the recovery on your phone.
Remember Sony has a dedicated website to unlock the bootloader, You can select Xperia XA2 to Unlock the Bootloader. It is like same as doing the unlock procedure for all Xperia devices. Follow the Step below carefully! We have also added some screenshots with the steps.
Remember – This method is to Unlock Bootloader on Sony Xperia XA2, So read steps carefully.
What is Unlock Bootloader?
A Bootloader is a code that runs when we turn on our device. This code initializes some hardware and then loads the kernel and ramdisk, and gets the boot process going. So this process is known as Bootloader. The same concept applies to all the technical stuff such as laptops, PC, Smartphones, and any such device. Every Android OEM manufacturers lock the bootloader even though it is Open Source. So if you want to try any CUSTOM ROM, it is impossible to load the CUSTOM ROM without the Unlock Bootloader. So Manufacturer made a policy of making the smartphone with an Unlocked Bootloader will void the warranty. They want you to stick with the Stock ROM. Unlock Bootloader allows you to Root your android smartphone, Flash TWRP, and Custom ROM in a simple easy method.
Steps to Unlock the Bootloader on Sony Xperia XA2:
Before proceeding, make sure to undertand and download the required tools and drivers.
Pre-Requisite:
This guide is to Unlock The Bootloader On Sony Xperia XA2 (pioneer)
Charge your phone up to 80% or 70%
You will lose warranty if you unlock the bootloader
Unlock Bootloader may wipe all your data, So make sure to Back up your Smartphone
[su_note note_color="#fbf5c8″ text_color="#000000″]Make sure you have followed the steps properly. Don't Skip and Read! – We are not responsible for any damage that you make to your phone.[/su_note]
What you need:
Official Bootloader Unlock Page from Sony: CLICK HERE
Now note your IMEI no by dialing *#06# or this 15-digit code can be found on your box and also at the back of the phone
Download Minimal ADB Tool – CLICK HERE or Download the Full ADB setup for Windows / Mac here
Make sure to Download Sony USB Drivers
Steps for How to Unlock Bootloader on Sony Xperia XA2
First of all make sure your device can be unlocked or not, To Check to Follow the steps below :

In your device, open the dialer and enter *#*#7378423#*#* to access the service menu.
Tap Service info > Configuration > Rooting Status. If Bootloader unlock allowed says Yes, then you can continue to the next step. If it says No, or if the status is missing, your device cannot be unlocked.

Now Go to the official Unlock Bootloader website of Sony: CLICK HERE.
Scroll down and select your device, and press Continue.
Now register your email.
You will receive a mail to confirm, Tap on "Click here to proceed".
Once you enter into the Sony Unlocker page, you will be asked to enter your smartphone IMEI no, Now ENTER THE IMEI NO inside the BOX.
You will get your unlock key once, Now Copy the unlocker key in a notepad.
Now You need to enable the Developer Option on your phone.
To Enable the Developer Option. – Go to your Settings -> About Phone -> Now Tap on the Build Number 7-8 Times until you see a toast message "Developer option enabled"
Now go to Developer option in the settings and Enable OEM unlock.
Download ADB Fastboot tool and Extract the ADB Fastboot Tool somewhere in PC (Link is given above)
Now Open the Extractor ADB and Fastboot folder and Open Command Window by pressing Shift Key + Right Mouse Click.
Now connect the PC to Mobile with USB Cable
You need to Reboot the phone into Bootloader – Type the Command from below in your Command window that you opened

adb reboot bootloader

Your device will boot into bootloader. (If it doesn't then please check your Cable or ADB Drivers and Install again). Now enter the command with your unlock key after the OEM unlock and replace this character 0x07B7BFEA7AC879F0 with your unlock key

fastboot -i 0x0fce oem unlock 0x07B7BFEA7AC879F0

That's it! You have successfully Unlock The Bootloader On Sony Xperia XA2.
You can now reboot your phone.
I hope this guide was helpful to unlock bootloader on your device. For more queries, please leave a comment below.