In this tutorial, we will list out the steps to upgrade from Windows 7 to Windows 10 for free in a legal way. Back in January this year, Microsoft ended the support for Windows 7. While you might still use that OS version on your PC, it isn't recommended to do so. There are plenty of reasons for that. To begin with, you would no longer be getting any security updates or fixes. Even from the technical support point of view, Microsoft might not be of much help to you.
All this ultimately spells trouble for the Windows 7 users, as their setup is now at a greater risk of malware and virus attacks. In this regard, when Microsoft launched the latest Windows 10 in five years back, it gave every legal windows 7/8/8.1 users to directly upgrade their PC to the latest OS. But what many users might not be aware of is the fact that they could still upgrade from Windows 7 to Windows 10 at no cost and in a completely legal way. Here are all the required instructions in this regard. Follow along.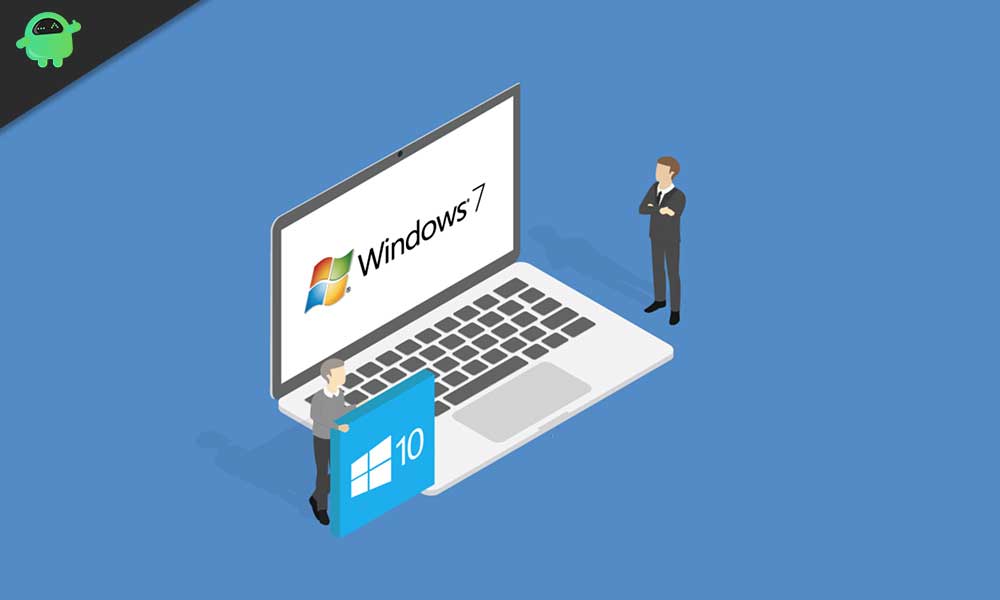 How to Upgrade from Windows 7 to Windows 10 for free
To begin with, there are a few prerequisites to keep in mind. Make sure that your PC or laptop qualifies all of the below-mentioned upgrades in order to qualify for the upgrade. Furthermore, you could also use this tool to reinstall Windows 10 on a PC you've already successfully activated Windows 10.
Requirements
First and foremost, you should be running a genuine and activated version of Windows 7 (or Windows 8).
Next up, we would recommend you to backup all of your important files and settings to a safer place. Although the installation will ask whether you would like to go with a Clean Install or Keep your Files, it is no harm in being on a safer side nevertheless.
We would also suggest you keep a note of your Windows 7 Product activation key. Although there exists quite a few methods of doing so, we would take the easiest route. So head over to the Start menu and launch PowerShell Window as an administrator. Then just copy-paste the below command and you should get your Windows 7 Product activation key (which might be used to upgrade your PC to Windows 10):

(Get-WmiObject -query 'select * from SoftwareLicensingService').OA3xOriginalProductKey
The minimum system requirements for installation of Windows 10 is as follows. All the below-mentioned requirements are something that nearly all our readers might already be having, so that shouldn't be the cause of concern.

Processor: 1 gigahertz (GHz) or faster compatible processor
RAM: 1 gigabyte (GB) for 32-bit or 2 GB for 64-bit Hard drive size: 32GB or larger hard disk
Graphics card: Compatible with DirectX 9 or later
Display: 800×600

Finally, the Windows 7 or 8 Home license users could only upgrade to Windows 10 Home. Likewise, Windows 7 or 8 Pro can only be updated to Windows 10 Pro build. Talking about the Enterprise build, the update might not be available for this build.
Upgradation Steps
The entire instructions set is surprisingly easy and all that is needed is the launching of an executable file and carrying out a couple of clicks. Here are all the required instructions to upgrade from Windows 7 to Windows 10 for free.
Head over to the Microsoft's Windows 10 download website.
Click on the Download Tool now button and the Media Creation Tool will be downloaded onto your PC.

Double click to launch it. Now go through the License Terms and Conditions and hit the Accept button situated at the bottom.

Then select the Upgrade this PC option and click on Next. On the other hand, if you wish to go for a clean install or if you are upgrading a different machine, then select the Create installation media option.

You will then be asked whether you wish to carry out a fresh install or keep your files and settings. Select the desired option and click Next.
If the setup asks for the License key give them the one that you had extracted in the Requirements section. Now, wait for the installation to complete.
Once that is done, head over to the Settings menu on your PC. You could do the same via searching for Settings from the Start menu. Then head over to Update and Security.

From the left menu bar, click on Activation. You should see the message that Windows is activated with a digital license linked to your Windows account.

That is it. These were the steps to upgrade from Windows 7 to Windows 10 for free in a legal way. By linking the activation key to your Microsoft account, it has made it easier for the users to reactive or reinstall Windows 10 if the need arises in the near future. With that said, we come to the end of this guide. If you have any queries, do let us know in the comments section below. Rounding off, here are some iPhone Tips and Tricks, PC tips and tricks, and Android Tips and Trick that you should check out as well.