For playing games or even performing higher graphics tasks, you'll require a dedicated GPU on your computer to run things smoother. Although most Intel and AMD processors come with inbuilt HD graphics, they may not be sufficient for bigger tasks. Now, many players are reporting that Minecraft is not using Dedicated GPU AMD & Nvidia cards. If you're also facing the same, check How to Use Dedicated GPU on Minecraft.
It's worth mentioning that the newer graphics card will empower more compatible games and runs smoother anyway. Some pixelated or older video games don't require additional GPU or higher frame rates on PCs such as Minecraft. It's one of the popular sandbox-type video games by Mojang that gamers love a lot for years. What is the difference between inbuilt and dedicated graphics cards? Let's find out.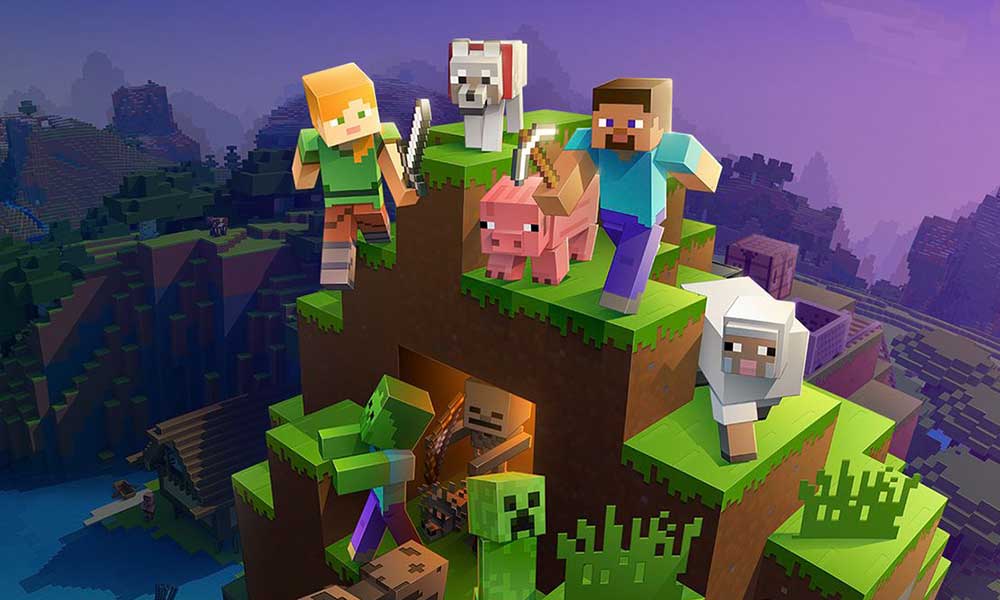 Why use a Dedicated GPU?
So, talking about Minecraft, it's such a game that doesn't require higher graphics performance on the PC. That's why Minecraft can run easily by using the onboard graphics card. However, we should mention that your Minecraft gameplay experience won't be that good without using a dedicated GPU.
Apart from that, you'll experience lower FPS count, occasional lags or stutters, slow loading or input response time, takes too much time to render new blocks, and more.
How to Use Dedicated GPU on Minecraft – Minecraft Not Using Dedicated GPU AMD & Nvidia
You can follow our brief video tutorial from the link below. Otherwise, follow the steps below to do the same.
First of all, make sure that Minecraft is completely closed and not running.
Then right-click on the Taskbar on your Windows computer.
Now, click on Task Manager (You can also directly open it by pressing Ctrl + Shift + Esc keys).
Click on the Details tab > Scroll down the list and search for Java Runtime (jucheck.exe).
Now, right-click on it, and select Open file location from the context menu.
Close the Task Manager window and head over to the opened file location folder.
Press Windows + I keys to open Windows Settings > Go to System > Click on Display > Click on Graphics settings.
Open the Choose an app to set preference option.
Click on the Browse button and select the javaw application file. [C:\Program Files\Java\jre1.8.0_51\bin]
Click on the Add button > Now, the Java(TM) Platform SE binary will be added.
Now, click on Options > Select High performance from the pop-up menu.
Finally, make sure to click on Save to apply changes.
Voila!
You're ready to play Minecraft on your computer using the dedicated graphics card which you're using.
That's it, guys. We hope this guide was helpful to you. For further queries, feel free to comment below.