Flashing a stock firmware becomes really important if you are stuck with a boot loop, want to roll back from a buggy custom ROM, or just want to start from scratch. Samsung smartphones are widely popular, and there are various types of custom ROMs available that you can try your hands on. But one of the most important drawbacks with them is that you might be stuck with a buggy operating system that can hamper your everyday usage. In this case, you can download the official Samsung device firmware and flash it with the Odin tool's help and get your device back to its original state.
Although there are several sources and methods via which you can download the Samsung firmware, one of the most trusted ones is Samfirm. This tool lets you download the firmware for any Samsung device based on your country or region so that you can install it on your mobile. Moreover, you need to install stock firmware to restore your device to the factory state, fix any bugs or software issues, or even recover your device if you are stuck in a boot loop.
This guide will give you the links to the latest Samfirm Tool to download the Samsung firmware. The Samfirm tool database is very reliable and has all the latest stock firmware of the devices as soon as they are made available. So, without any further ado, let us get straight into the article itself:
Also Read: How to Use Samloader To Download OTA Updates for Samsung Galaxy Phone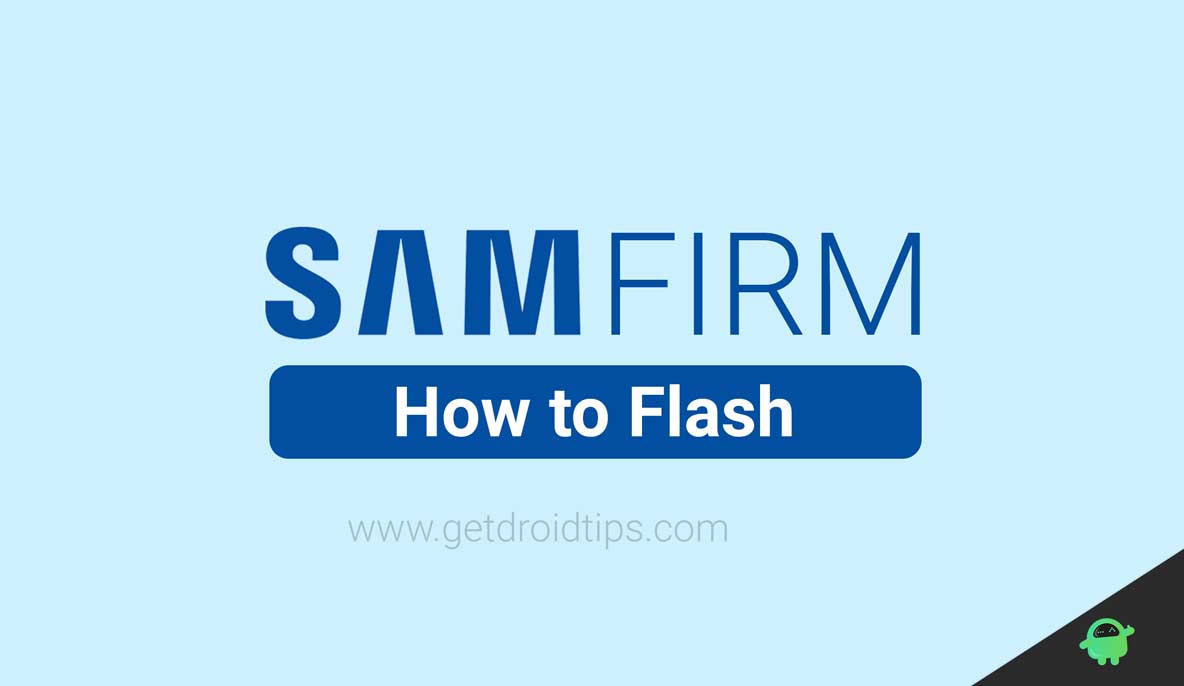 What is Samfirm tool?
Samfirm is a Samsung firmware downloader tool that lets you download the latest software for your Samsung phones and devices. As soon as the firmware is made available by the OEM, you can head over to the Samfirm tool to download the latest software updates for your device. SamFirm was created and distributed by zxz0O0 (Xda developer). Besides, Samfirm is among the most reputed sources from which you can download the Samsung firmware. Moreover, you can also download the firmware for different regions as well. The interface has a simple feel to it and does not give you any modern design elements.
Alternative of Samfirm tool
Talking about alternatives, Frija Tool is another reliable and trusted source that you can look up to for downloading the Samsung firmware for your devices. Frija downloads the firmware directly from the Firmware Update Server in short FUS, and it also lets you download the older version of the firmware. The tool's user interface is modern, and you simply need to put in some info about your device, and you can download the firmware straightaway. There is a Night Mode option as well that gives you that modern app-like feel. You can even Pause/resume downloads while downloading from Frija, which is one of the missing features in Samfirm.
Download Samfirm Tool:
| | |
| --- | --- |
| Version Number | Download Link |
| Download Samfirm Tool v0.5.0 | Download |
| Download Samfirm Tool v0.4.1 | Download |
| Download Samfirm Tool v0.4.0 | Download |
| Download Samfirm Tool v0.3.9 | Download |
| Download Samfirm Tool v0.3.8 | Download |
| Download Samfirm Tool v0.3.7 | Download |
| Download Samfirm Tool v0.3.6 | Download |
| Download Samfirm Tool v0.3.5 | Download |
| Download Samfirm Tool v0.3.4 | Download |
| Download Samfirm Tool v0.3.3 | Download |
How to install the Samfirm tool
Download the latest Samfirm tool.
Extract the contents of the tool on your PC.
Now tap on the SamFirm.exe on your PC.
That's it! And we will guide on how to use the tool to download Samsung firmware.
How to Use Samfirm tool to Download Latest Firmware
Once it is launched, you will be presented with the below screen.

Check the Auto checkbox and enter the model number, CSC (Region Code) and click the Check Update button.
If a new update is available then, you can download the latest firmware.
Click on Download.
Choose the location, and that's it!
Use the Odin tool to flash the firmware manually on your device.
So, there you have it from my side in this post. I hope you guys liked this post and understood everything about the Samfirm tool, and downloaded the latest version of it. Let us know in the comments below if you liked this post or not. Until the next post…Cheers!