Finding a free sports streaming site is a struggle in current times, especially with several ISP-level blocks in place. So finding a replacement for a site like VIPBox is close to impossible. Many ISPs have blocked VIPBox, making things difficult for people who depend on VIPBox for sports content streaming.
However, many proxy sites can provide VIPBox services to users if the main site is blocked in a particular geo-location. If you are someone looking to bypass the block on VIPBox to access its services, this article will help you. We have listed all the working proxy servers that can provide hassle-free VIPBox services. So without any further ado, let's get into it.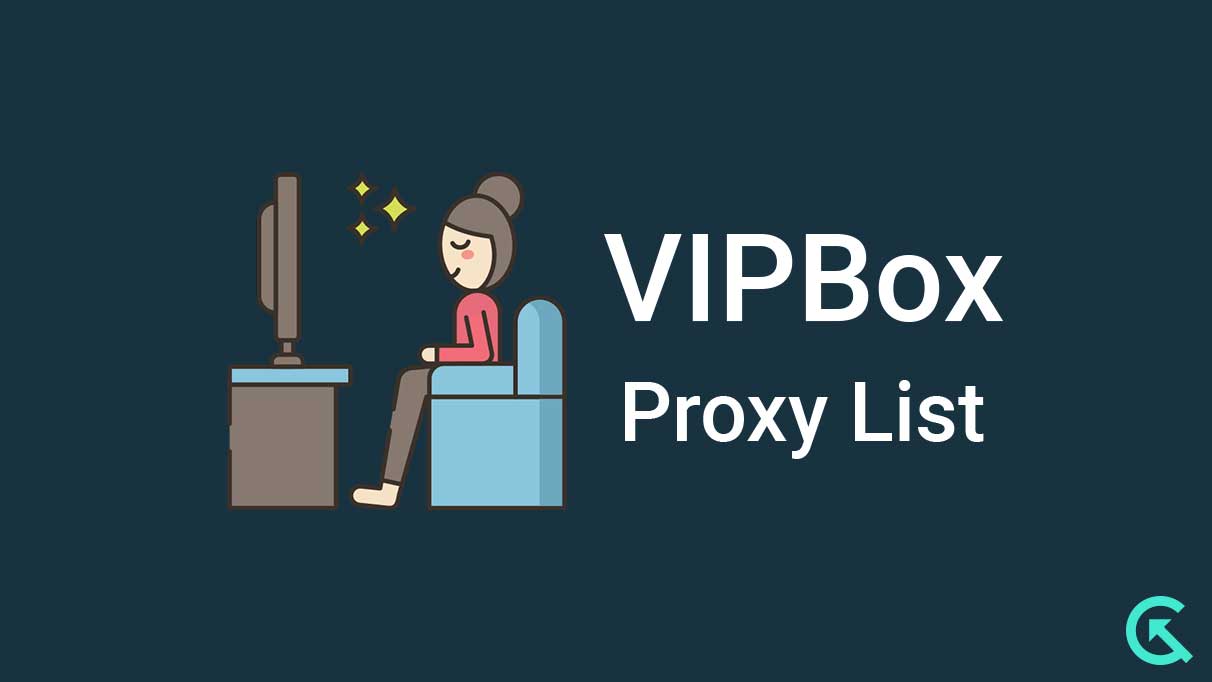 VIPBox proxy list:
The list mentioned below contains some proxy sites and alternative sites for VIPBox. You can use any site you want to stream sports content, depending on your requirement.
We have checked all these sites extensively, and they are working flawlessly. So you can use any link above and access VIPBox services without issues.
How Do VIPBox Proxy Sites Work?
A proxy is an intermediatory to send and receive connections and services between the user and the main site. Since the actual site is blocked by many ISPs, using a proxy server ensures that the user can get into VIPBox even when your ISP blocks the actual site.
Proxy sites will contain IP addresses not blocked by the ISP, making it easier to access basic streaming services even with the block in place.
Using VPN Network to Access VIPBox Proxy:
For better access, the user should also use a VPN service that would allow the user to log in to the site services from different geo-locations. VPN will encrypt and hide your original IP address, and you can access any information without having any issues regarding data leaks and hacks.
There are various VPN services available for everyone's use. Some of these services are paid services, while some come for free. Usually, the free VPN services are slower, while paid VPN services provide a seamless connection. So depending on your requirement, you can perform your research and select any VPN service you want. If you use a web browser to access VIPBox via VPN, you can even use VPN extensions that do not take up much of your system's resources.
Best VIPBox Alternatives
Even though VIPBox is one of the best choices for streaming sports online, there are some valid alternatives to it as well. VIPBox is not the only option when it comes to streaming sports online. Other sites provide similar or the same services. So let's take a look at a few options here.
Stream2Watch
Stream2Watch is the best alternative right now when it comes to VIPBox. This has also been banned or blocked on many geo-locations. But if it is not blocked in your region, this can be the perfect choice for streaming sports online. And if it is blocked, you can also use proxy sites for Stream2Watch.
Sports Lemon
Sports Lemon is another alternative similar to Stream2Watch and VIPBox. It has not yet been flagged by many ISPs, making it a new choice for sports streaming for everyone. You can watch or stream all major and popular sports events here.
FirstRowSports
As the name suggests, this is also an excellent alternative for many users. It provides high-quality sports streaming; almost all major sports programs are available here.
So this is all about the different proxy sites for VIPBox and even a few alternative sites. You can stream sports programs online for free without any issues. Further, if the block is not on an ISP level, you can easily use a VPN to bypass the block.
If you have any questions or queries about this guide, comment below, and we will reply. Don't forget to let us know which fix did the trick for you. Also, check out our other articles on iPhone tips and tricks, Android tips and tricks, PC tips and tricks, and much more for more helpful information.