With VIZIO's Watchfree, you can watch TV shows online for free on your VIZIO smart TV with no subscription required. The streaming service from Watchfree gives you over 5000 titles and over 250+ free channels. There are no subscription fees, logins, or login requirements for Watchfree. Soundbars and televisions from the VIZIO brand are extremely popular in the US.
In VIZIO's most expensive models, 4K OLED panels are featured. But unfortunately, for some users, the Vizio WatchFree is not working, and they want some quick fixes to resolve this problem. That's the reason why we are here. This article mentioned fixes that can help you resolve the Vizio WatchFree not working issue. So, let's get started with the guide.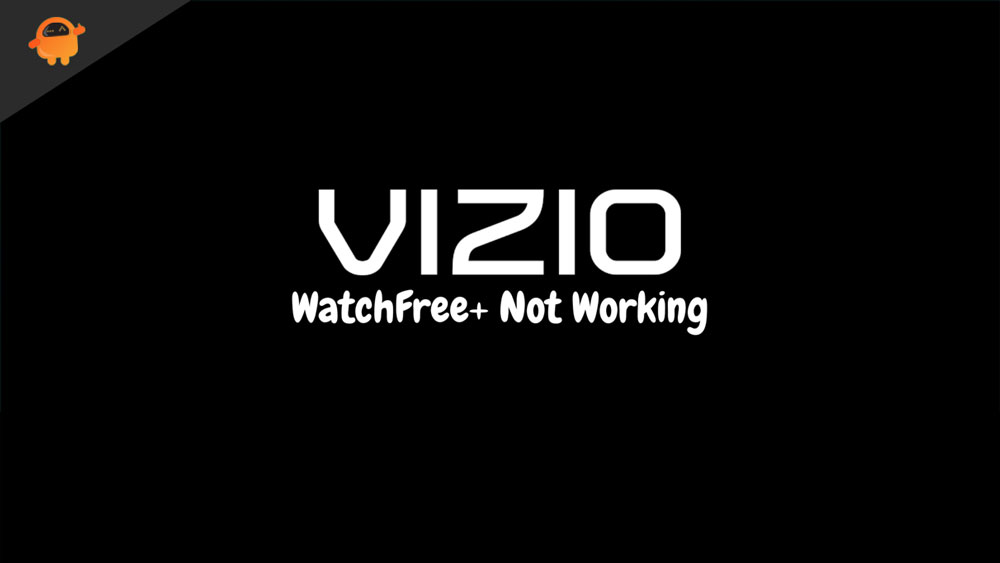 What happened to Vizio watch free?
WatchFree+ has been revamped with new channels and a new programming guide. The free streaming service is available on Vizio's SmartCast TVs. With WatchFree+, you can watch live and local programming and a library of hundreds of free channels in various categories, such as movies, news, sports, lifestyle, music, and kids' shows.
How To Fix Vizio WatchFree Not Working Issue
If you are facing the Vizio WatchFree Not Working issue while watching your favourite channel, then don't worry! These fixes will surely help you resolve the problem. So, let's check them out:
Fix 1: Check the Internet Connection
The first thing you should do is check your internet connection. Using YouTube as a testing tool is easy. If you have working internet, you can check its speed using speedtest.net. You can also select network test by pressing the menu button on the remote. You will now see a message saying that Vizio TV has checked your internet connection.
If your connection is speedy, you may be unable to load the watchfree loading screen. You can also use an Ethernet connection if you need a faster connection to move the router closer to the Vizio TV.
It won't help if you do those steps, so try unplugging your router for 10-15 minutes instead. You can check whether the internet is working after you have plugged in the device and turned it on. Get in touch with your internet provider to fix the issue.
Fix 2: Check VIZIO TV Connection Status
You can check your TV's internet connection and speed by connecting it to the internet.
How to check the status of your VIZIO TV connection
Select 'Network' from your VIZIO remote and then 'Network Test' or 'Test Connection' from the menu.

If your TV doesn't have a download speed or indicates that it is unconnected, you must connect it.
How to connect your VIZIO TV
Using your VIZIO remote, select the menu option.

By using the arrow keys, navigate to the 'Network' option, then select it with your remote control.

Upon clicking the button, a list of available WiFi networks will appear. You can select your network by pressing the OK button.

You'll probably have to provide the password for your network at this point. Please keep in mind that special characters must be entered as part of the password, which is case-sensitive.

With this new feature, you can access the internet through your television.
Fix 3: Power Cycle VIZIO TV
To fix the Watchfree issue on VIZIO TV, power cycling the TV is recommended, as well as removing for 30 seconds the power cable from the wall before reconnecting it and turning on your TV. In addition, if your TV has a soft power cycle, you can also choose that option.
Power cycling VIZIO TV
It is more convenient to power cycle the television by removing the power cord cable from the back of the outlet.

After that, press and hold the power button on the TV's side for 3-5 seconds.

You need to connect the power cord to the TV and turn it on.

Launch watchfree.
Soft power cycle VIZIO TV
Some TVs can power cycle them through the VIZIO remote control menu.
With your VIZIO TV remote, press the

menu

button.

Click on

System Menu

.

Select

Reset & Admin

.

Choose

Soft Power Cycle

.

Launch the watchfree.
You will be asked to choose between soft and hard power cycles.
Fix 4: Factory Reset VIZIO TV
A bug in the TV's software might result in this issue. Moreover, you will need to factory reset VIZIO TV to resolve this issue. It is possible to reset your TV to its factory defaults if you do a factory reset. The process of resetting to factory settings is done by using these steps:
Initially, you can access your menu by pressing the

Menu

button on your remote control.

Select

System

.

Select

Reset & Admin

.

Choose

Reset to Factory Settings

.
Fix 5: Update VIZIO TV firmware
Many VIZIO TV owners have not updated their TVs. Vizio TV firmware versions may contain bugs or Watchfree issues that must be resolved. You should update your TV's firmware to remove the bugs or resolve any Watchfree issues. However, in case you want to update the Vizio TV firmware, you must perform these steps:
You can access the menu by pressing the

Menu

button on your VIZIO TV remote.

Select the

System

tab and

check for updates

.

Now, if there are any updates available, download them.
Fix 6: Contact Support
If the error persists, please get in touch with support for further assistance. However, if you have found a different solution in the comments, please let us know in the comments so other people facing the same issue can benefit from your experience.
So, that's how you can quickly resolve the Vizio WatchFree Not Working issue. We hope that the troubleshooting methods we have described earlier have helped you. Furthermore, if you need more help, comment below and let us know.