Talking about the newly launched Xbox Series X|S, both the consoles are quite powerful and able to run games at higher framerates with a higher display resolution. However, there is nothing issue-free in the gaming devices or gameplay itself and so the Xbox consoles. Sometimes it may also happen that your Xbox Series X / S Headset Adapter Not Working due to some unexpected reasons. Now, if the same is also happening to you, make sure to check out this troubleshooting guide to quickly fix this issue.
Basically, the headset adapter issue indicates that your friends can't hear your voice in the party chat while gaming on your Xbox Series X|S console over Xbox Live and vice versa. Now, if in case, the headset issue occurs partially, then you may be able to hear your friends but they won't be able to hear from you. So, maybe your headset is physically broken/damaged or some glitch is occurring to the device.
Fix Xbox Series X / S Headset Adapter Not Working Issue
It's also possible that even if you're using a wireless headset, the incorrectly configured settings or system glitch starts affecting a lot. Now, without wasting any more time, let's get into it.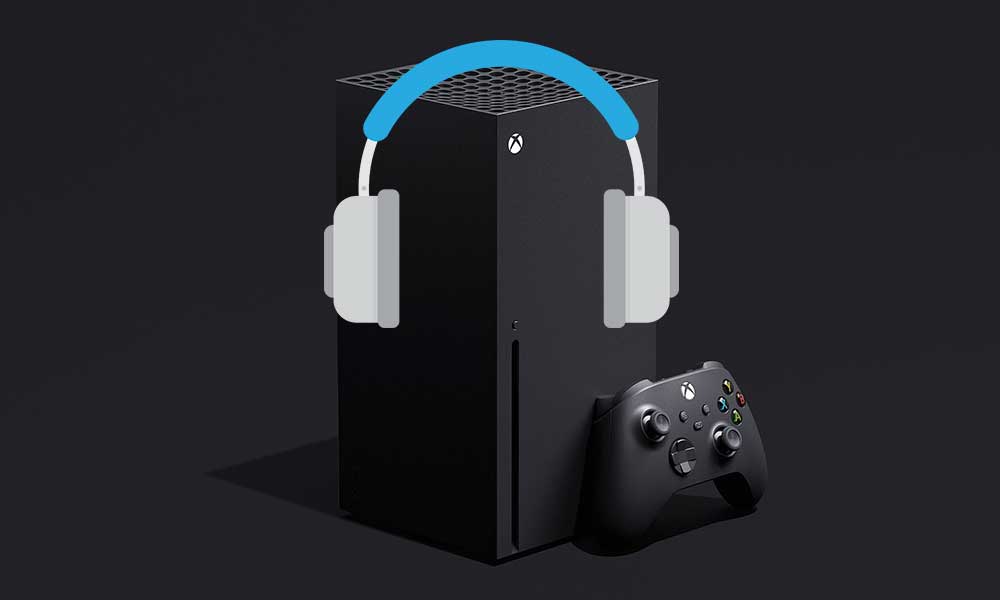 Keep in mind that your headset is connected to the controller properly. Meanwhile, even if you connect your headset to the controller, ensure that your controller is finally connected to the Xbox Series X|S console.
If you're using a wireless headset that uses a USB port, try removing it from your console and check for the issue again. You can also try switching ports of the USB for a stronger connection.
For a wireless headset, make sure that your headset is charged enough and turned on. A lower battery charge can also refuse to connect properly.
It's also worth mentioning that your headset isn't muted and the microphone is working fine.
Try to check the cord/cable of the headset as sometimes a damaged cord can also cause multiple issues. If you find that the wire is broken or damaged somehow, try repairing the damaged cord.
If you're using a wired headset then make sure to unplug the cord from the controller and clean the socket gently or blow out the wind to clear any dirt or dust particle.
If none of these methods worked for you, try using another headset (wired/wireless) to check for the issue. Meanwhile, if in case, you can't understand whether the headset is working or not, make sure to connect it to a computer and test it out. [If the headset works on your PC that means the headset isn't compatible with the Xbox Series X|S.
Make sure that your headset audio volume is set to 70% minimum while testing it out. Once done, you can adjust the volume according to your preference.
If in case, you're not using a child account on your console and you're not a child either, try to fix the communication issue. Go to Profile & system > Settings > Account > Privacy & online safety > Xbox Live Safety > View details and customize > Communications & multiplayer.
Ensure that your controller's battery is running well and there is no issue with the charging backup. If any, try changing the battery from the controller.
Update your controller firmware. Press the Xbox button on the controller > Go to Profile & system > Settings > Devices & connections > Accessories > Choose the controller that doesn't work > Select the three-dot menu icon and check for the firmware update.
Try power cycling your Xbox console to clear glitch or cache issue. First of all, just switch off the console > Disconnect the power cable from the console and from the power source > Wait for around 10 minutes > Plug back in all the cables and turn it on. Now, the headset should work flawlessly.
However, if the particular headset isn't working at any cost, try contacting the customer support of the headset manufacturer and ask for repair or technical assistance (if under warranty).
That's it, guys. We assume this guide was helpful to you. For further queries, let us know in the comment below.