PlayStation and Xbox have always competed for the top spot in the console war, and despite hundreds of exclusive games and premium tier subscriptions like PlayStation Plus and Xbox Game Pass later, both of them are great options if you want a next-gen gaming experience and don't have the cash to build an expensive gaming PC.
Xbox consoles benefit a little more in terms of app compatibility thanks to their seamless integration with the Windows Store which is also found on desktop computers and laptops. The new Xbox Series X and S consoles offer breathtaking visual performance when it comes to gaming. However, there is more than what meets the eye when talking about consoles as media powerhouses.
Since people usually use a console with their living room TV, it also doubles as a media player. Almost every streaming platform you could think of has an Xbox or PlayStation version of its app available as well. YouTube is easily the biggest video-sharing platform in existence, and as expected, you can enjoy watching videos from your favorite content creators on your Xbox Series X/S console.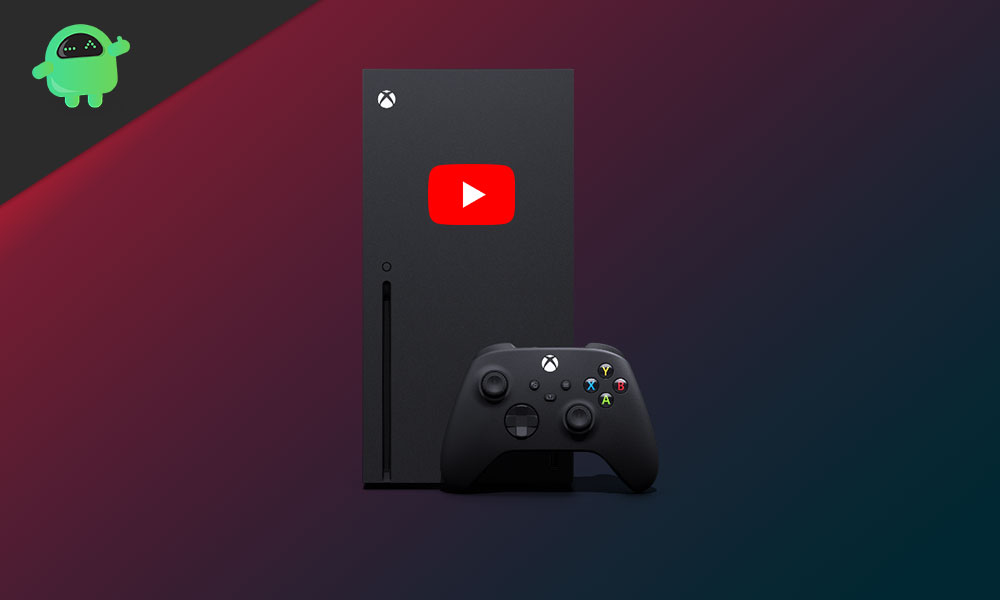 Unfortunately, many users have complained about the YouTube app not working with their Xbox Series X/S console. This is why, in this guide, we will be going over some of the best ways to fix Xbox Series X/S YouTube crashing or not working issues.
Fix Xbox Series X/S YouTube Crashing
There could be a plethora of reasons as to why you might be facing such an issue while trying to watch videos using the YouTube app on your Xbox console. The issue might be related to the YouTube app, or your Xbox console itself. Below are some of the most common fixes that ought to fix this annoying issue for you. Chronologically follow the tips until one of them finally solves the issue for you.
1. Check your Google Account
The reason why you haven't been able to watch anything using the YouTube app on your Xbox Series X/S may be that your Google account might have issues. It's possible that you might have been logged out of your Google account and may require a sign-in to use YouTube again.
2. Check for any Software Updates
Open the Settings app on your Xbox Series X/S console and check for any software updates. Most apps on the Xbox usually require the latest version of the operating system to be installed. If you have any software updates available, we recommend upgrading your Xbox console with a reliable internet connection.
3. Update the YouTube app
Open the thee app store on your Xbox Series X/S and check if the YouTube app has any updates available. The bugs might have been caused due to a bad update previously; in such a case, a hotfix is available almost immediately.
4. Reboot your Xbox Console
If you usually have your Xbox connected and always turned on then maybe rebooting it might fix any bugs with the apps installed on your device.
5. Troubleshoot your WiFi Connection
Ensure that your Xbox Series X/S console is properly connected to your WiFi. If not, re-add the network under the Settings app. Alternatively, if you have an ethernet connection, ensure that it is connected properly. Lastly, you can try rebooting your WiFi router to see if it fixes any connection issues.
6. Factory Reset your Xbox Console
If nothing else fixes the annoying YouTube crashing issue for you, we suggest you try to factory reset your Xbox console itself. This can be done within the Settings app but beware, this will cause you to lose any data stored on your device, including any downloaded games.
Conclusion
We hope our guide on how to fix Xbox Series X/S YouTube crashing or not working issue was helpful to you. If you have any tips besides what we've mentioned, let the other readers know in the comments below! If you have any queries regarding the guide, feel free to contact us, we'd be happy to help!