Using Xfinity Flex, you are able to watch 16,000 free movies without spending a penny. Overall it's a good device, but it won't replace firestick, Roku, or android tv box, but still more free content, the better. Unfortunately, however, this is a device that Comcast is sending to its internet-only customers, mainly to try to get you to switch back to their very expensive TV service, which is not worth nearly as much as you pay for it.
But, unfortunately, far too often, while streaming media (regardless of its, for example, Fluto TV, Netflix), it will fade to a black screen then return to the home page. Many users complain that the Xfinity Flex is buggy and performs like a demo unit. Plus, the quality of the wallpaper pictures being used is low quality.
Well, that's why we are here with our complete guide on how to fix the black screen issue on Xfinity Flex, along with several other damage-causing bugs. So, make sure to read this guide carefully.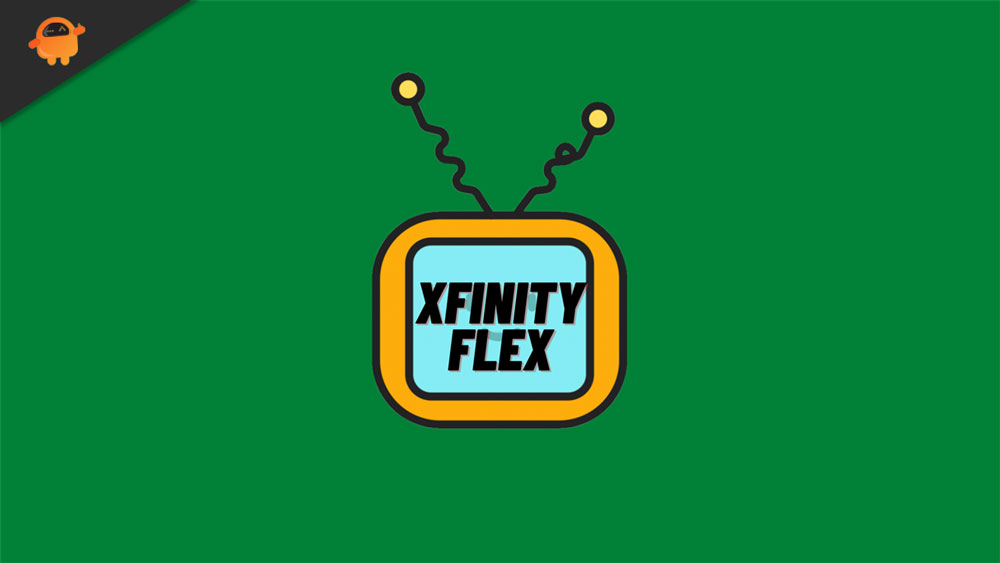 How to Fix Xfinity Flex Black Screen Issue
Although there aren't many fixes available, still we have some fixes that you can use to fix the Xfinity Flex black screen issue. Therefore, make sure to read this guide till the end. So, let's take a look at the fixes:
Method 1: Check The Power Cords
It is possible that the power cord or the socket that you are using might have some fault or damage. In most cases, it is found that the black screen issue occurs due to a damaged wire. However, to fix this, you can simply plug out the power cable and check if there is any damage that occurs in it. If so, then we recommend you to buy a new one, or if you have another cable, use it and let us know if it helps.
The same philosophy goes with the power socket. You have to check whether the electricity that came into the socket you are using is working properly and the electricity is not fluctuating. However, the best way to check that is to plug in any other device such as a charger and check.
Moreover, suppose it wouldn't charge continuously and get disconnected at regular intervals. In that case, we suggest you plug your Xfinity Flex streaming device into another power source and check if the black screen issue gets resolved or not.
Method 2: Power On The TV And X1 TV Box
Did you check if the power on your TV and X1 TV Box is turned on or not? Well, if not, then you should cross-check both. However, we have already stated that the power source might be the reason behind this black screen issue, so it is very important to check it.
Therefore, turn the power on for your TV and X1 TV box, then check if the issue appears anymore not. If yes, then most probably, there is some hardware issue going on with your device. So, in that case, you require to head towards the service center for a repair. But, don't worry! Before doing so, you can follow the below-mentioned methods.
Method 3: Confirm That The TV Is Set To Proper Input
It is possible that your TV may not be set to a proper input unit. So, you have to check all the cords plugged into your TV that any wire is fitted loosely or in the wrong panel. Well, if you are not such a technical person and don't know what about this, we recommend you read your device's user manual.
Method 4: Try Changing The Resolution
Did you try changing the resolution of your picture? If not, then you should have to try this out. Many users reported that this helped them fix the black screen error on the Xfinity Flex streaming device. It possibly occurs just because our TV may not support the high resolution 4K quality picture. That is why the Xfinity Flex streaming device started showing a black screen error and suddenly shut down after that.
So, in that situation, resetting your screen resolution according to your TV will be the right choice for you. However, in case you don't know how to change the resolution on your Xfinity Flex streaming device, simply follow the steps we have mentioned below carefully.
First of all, take your Xfinity Flex streaming device remote and press

Exit > Exit > Exit > 720

. This will reset the picture quality back to the resolution of 720 (its default resolution)

After that, if you want to change the resolution according to your TV, you need to press the

Xfinity

button using the Xfinity Flex streaming device remote.

Then, navigate to the

Settings

option, which looks like a gear icon.

Now, click on the

Device settings

followed by the

Video Display

option.

That's it. Now, choose the resolution as you want. Then, again play any content and check if the black screen issue occurs anymore.
Method 5: Contact To Support Team
We highly regret if any of the methods mentioned above work for you. But, that doesn't mean you have no other option to fix the Xfinity Flex streaming device black screen error. Yes, you can simply reach out to the support team and tell them what you are facing. After that, they will either give you some tricks to fix this issue or register your complaint. Then, you have to reach your nearest service center with your complaint number. Finally, you can simply navigate to the link that we have given here to contact the support team of the Xfinity Flex streaming device.
Conclusion
The Xfinity Flex is absolutely free for those who have the Xfinity Comcast internet plan. The screen interfaces look almost the same as other devices in the same category, but Flex is free. I use Flex to stream Amazon Prime, YouTube, and a couple of other streaming services. Yeah! This type of issue may bother you, but look, every electronic have their own issues.
I'm not advocating the Xfinity Flex, but my friend, you are now familiar with how to cope with the black screen error. So, that's all from our side. We hope this guide has helped you. However, in case you have any doubt in your mind regarding the Xfinity Flex, please let us know in the comment section.