Google released the developer preview build of Android in February, intending to give developers enough time to update their application according to the new Android OS version coming out this year. The developer build on Android 12 will be exclusive to the Pixel lineup under Google, and it will continue till May. By the end of May, we can expect Google to roll out the beta version of the Android 12 update. This is how they have gone about it in the past, and we can expect the same this time around.
Last year, besides Pixel devices, Android smartphones from other OEMs also became part of the Android beta program. Manufacturers like Oneplus, Xiaomi, Oppo, and a few more were quick to provide beta updates of the upcoming Android version for their premium smartphones. This time around, we can expect something similar too. Samsung did not get in on this program last year, and even this year, it seems like they are staying out of it. But Xiaomi is expected to continue on the tradition from last year and provide beta build updates to their smartphones.
Xiaomi Android 12 Update Tracker 2021: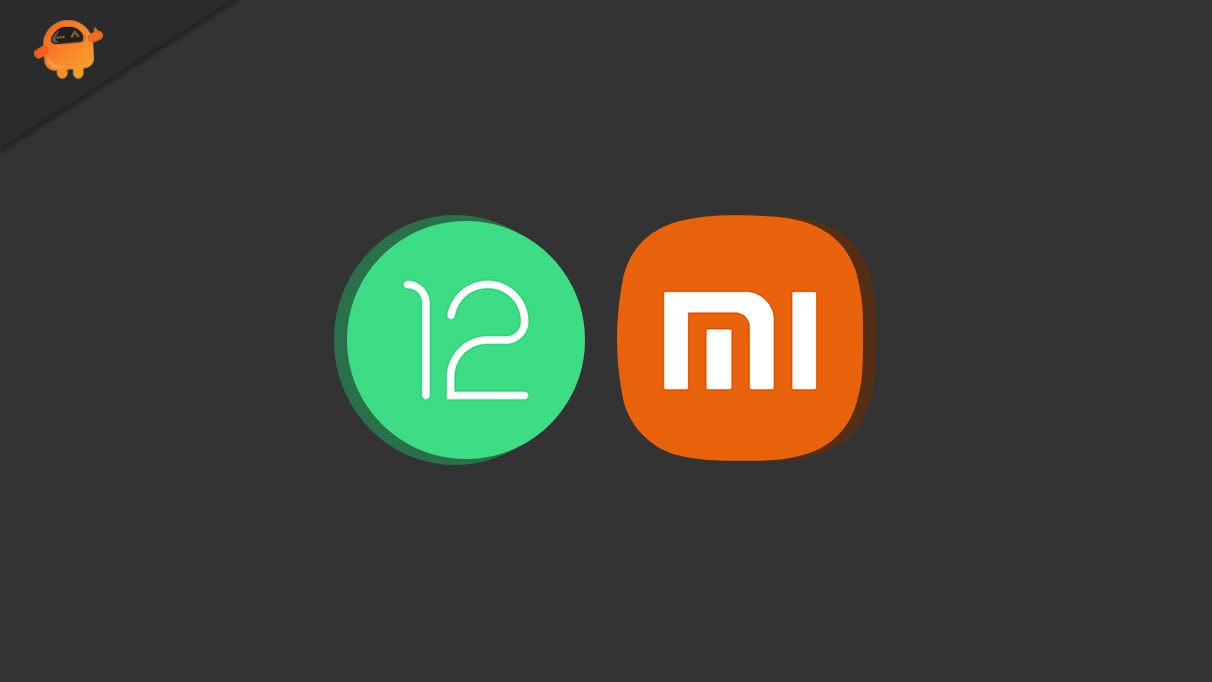 The list of Xiaomi smartphones expected to receive the Android 12 update is quite long. All the Xiaomi devices that came with Android 11 out of the box will surely receive the Android 12 update. Some Xiaomi smartphones that came with Android 10 out of the box are also eligible for the update. They have an inconsistent plan for providing Android updates to their different series of smartphones.
The premium Mi series is eligible for two major OS updates, the Redmi(non-Note) smartphones are eligible for one major OS update, and the Redmi Note series is eligible for two major OS updates. Until the Redmi Note 7 series, we only had one major OS update. But with the Redmi Note 8, we witnessed two major OS updates. So we can expect Xiaomi to go with two major OS updates for the Redmi Note lineup, too, much like the Mi series. This update program is not an official announcement by the company, though. This is based on the pattern that Xiaomi follows when it comes to updates.
The company launches several smartphones in a year in different price segments. This works in their favor to bring in huge amounts of cash as their smartphones cater to every price category. No matter what the budget is, there is a Xiaomi smartphone for it. This can work against a company, too, as many devices mean that there needs to a high number of update releases to these smartphones. But Xiaomi is not a slacker in this aspect at all. They are known as the company that provides weekly updates to their smartphone users, and they do it for all their eligible smartphones.
The updates come as bug fixes, new feature additions, security patch updates, and OS updates (once a year). So based on the pattern that Xiaomi follows for its different series of smartphones, we have compiled a list for all the Android 12 eligible Xiaomi smartphones launched so far.
Supported Device List:
Xiaomi Mi 11 Ultra
Xiaomi Mi 11 Pro
Xiaomi Mi 11X Pro
Xiaomi Mi 11X
Xiaomi Mi 11
Xiaomi Mi 11 Lite
Xiaomi Mi 11 Lite 5G
Xiaomi Mi 10 Ultra
Xiaomi Mi 10 Pro
Xiaomi Mi 10S
Xiaomi Mi 10
Xiaomi Mi 10i
Xiaomi Mi 10 Lite
Xiaomi Mi 10 Lite Zoom
Xiaomi Mi 10T
Xiaomi Mi 10T Pro
Xiaomi Mi 10T Lite
Xiaomi Mi Note 10
Xiaomi Mi Note 10 Pro
Xiaomi Mi Note 10 Lite
Redmi K40
Redmi K40 Pro
Redmi K40 Pro+ (Ultra)
Redmi K30
Redmi K30 Pro
Redmi K30 Pro Zoom
Redmi K30 Ultra
Redmi K30S
Redmi K30 5G
Redmi K30i 5G
Redmi K30 5G Racing Edition
Xiaomi Redmi Note 10
Xiaomi Redmi Note 10 5G
Xiaomi Redmi Note 10 Pro
Xiaomi Redmi Note 10 Pro Max
Xiaomi Redmi Note 10S
Xiaomi Redmi Note 9 (Helio G85)
Xiaomi Redmi Note 9 4G (Snapdragon 662)
Xiaomi Redmi Note 9 5G
Xiaomi Redmi Note 9 Pro
Xiaomi Redmi Note 9 Pro 5G
Xiaomi Redmi Note 9 Pro Max
Xiaomi Redmi Note 9T
Xiaomi Redmi Note 9S
Xiaomi Redmi Note 8 2021
Xiaomi Poco M3 Pro 5G
Xiaomi Redmi K40 Gaming
Xiaomi Mi Mix Fold
Xiaomi Mi 11i
Xiaomi Black Shark 4 Pro
Xiaomi Black Shark 4
Xiaomi Poco X3 Pro
Xiaomi Poco F3
Xiaomi Mi 10i 5G
Xiaomi Redmi 9T
Xiaomi Redmi 9 Power
Xiaomi Poco M3
Xiaomi Poco C3
Xiaomi Poco X3
Xiaomi Poco X3 NFC
Unsupported Device List:
Xiaomi Poco M2 Reloaded (Not Known Yet)
Xiaomi Redmi 9AT
Xiaomi Redmi 9i
Xiaomi Poco M2
Xiaomi Redmi 9
Xiaomi Redmi 9 Prime
If Xiaomi launches any new smartphone with Android 11 now, then you can add that smartphone to the list of eligible smartphones too. For now, though, these are all the Xiaomi devices that we can expect to receive the Android 12 update.
Release date:
As mentioned above, we can expect a beta-built update from Xiaomi together with Google in the Q2 of 2021. But for the stable version of MIUI based on Android 12, it will take a while longer. Last year Xiaomi released the stable build of Android 11 for their smartphones a couple of months after Google released the official stable build of Android 11. We can expect Xiaomi to do the same this year and release the stable build of Android 12 for their smartphones in the Q4 of 2021.
So this is all about the Android 12 update for Xiaomi devices. If you have any questions or queries about this article, then comment below, and we will get back to you. Also, be sure to check out our other articles on iPhone tips and tricks, Android tips and tricks, PC tips and tricks, and much more for more useful information.