Imagine your brand-new phone gets restarted every now and then while you use them? Don't you get annoyed when your phone keeps restarting for no reason while you are really busy with something important? Have you faced this issue too? If yes, then you need not worry! The users have a fear of saying it is a hardware issue. It is nothing but a firmware issue that can be solved on your own. Follow the below guide that will help you to fix the restarting issue on Redmi 6 Pro.
There are plethoras of factors that are involved in the process. A smartphone seems to be useless if the screen gets off and on every now and then. This may be due to the corrupt cache, unwanted apps, overloading the system and various other reasons. If you are busy with your official work and if the phone gets restarted at the same time this would also create an issue on the loss of your valuable time and the unsaved data. Follow the below steps and fix the issue on your own in no time.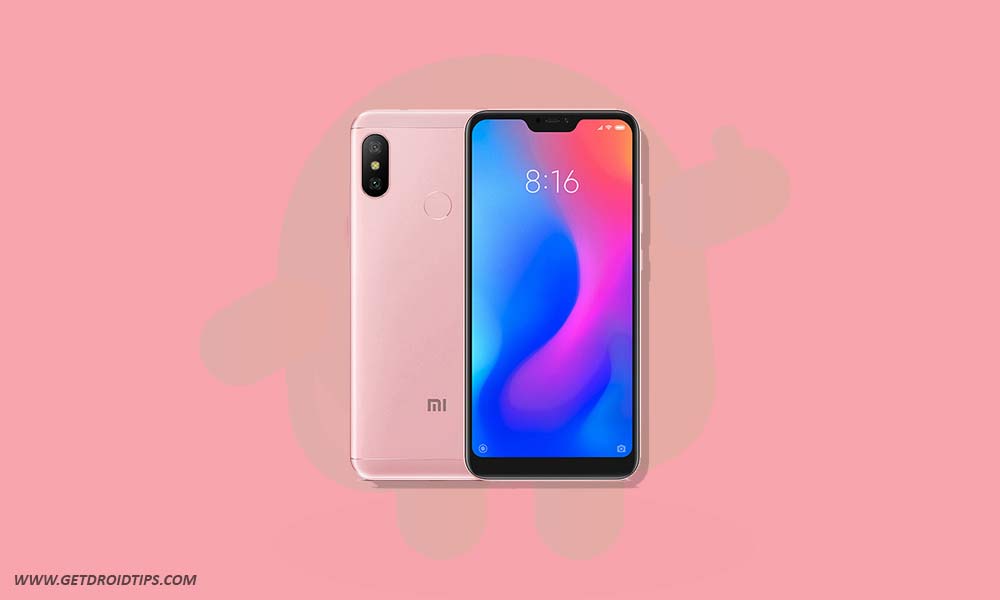 Steps to Fix the Restarting Issue of Redmi 6 Pro
Here is the common solution to fix the Redmi 6 Pro restarting problem.
Soft Reset your device:
If your Redmi 6 Pro encounter restarting issue, then it can be a reason due to software or hardware glitches. So to check how this occurs, first simple troubleshooting guide is to soft reset your Redmi 6 Pro and confirm if the problem arises again. To soft reset, simply hold the power button and turn off your device.
Boot into Safe mode:
The second solution to sort if the restarting problem is to boot your Redmi 6 Pro into safe mode. In safe mode, all the third-party apps temporarily disable and will load only the core services.
If your Redmi 6 Pro turns on successfully into this mode and if your device works normal, then we can conclude it is a third party app issue. So try to uninstall newly installed apps on your device.
Wipe cache partition
To wipe the cache partition on your device, you must boot into recovery mode on Redmi 6 Pro. If you clear the cache partition, your device should boot normally without any issue. By wiping cache, most device problem can be resolved. So check whether the restarting problem has been resolved on your device.
Note that a few versions of the Android operating system do not allow you to delete the cache by this method. In this case, follow the below method. Opt for the below method when you wish to wipe the data of certain apps and not necessarily the whole system cached data.
Visit Settings from the Home Page
Now tap on the apps option
Here you will see the list of all the apps on your device. Tap on the app name who cache that you would want to wipe
Once you open the information of the app, you will see an option of Clear Cache. Tap on the same if you would want to clear the cache of the particular app.
Perform the factory reset or hard reset
In case if the above step does not work, then try to perform a factory reset on Redmi 6 Pro. Follow our tutorial on how to perform factory hard reset on Redmi 6 Pro.
Update software
If your device still has the restarting issue even after resetting your device, then you can try to check for a new software update or manually upgrade to new stock firmware on Redmi 6 Pro. To check for a software update, you can simply follow our guide on how to check software updates on Redmi 6 Pro. It was announced that a software update will debug and resolve the issue users are facing.
I hope the above steps were of great help and have solved your issues too. If the issue still persists, visit the nearest customer service center and let them know the issue. If you have a warranty, the service will be done free of cost and if it is a hardware issue, the phone may also be replaced and may be provided with a new phone too.