I remember the first day I used Mac, and I didn't know about all the settings and features. Later on, I found many useful hidden settings, which are both a timesaver and smart implementation by Apple. You can customize your Mac by enabling or by access to these hidden features & settings, including Bluetooth, Ethernet, Display, Resetting your dock customizations, etc.
You might be thinking of how you can access these Mac settings. Don't worry! Today, we will help you out with how to Access Hidden Mac Settings right at your doorstep with ease and fun.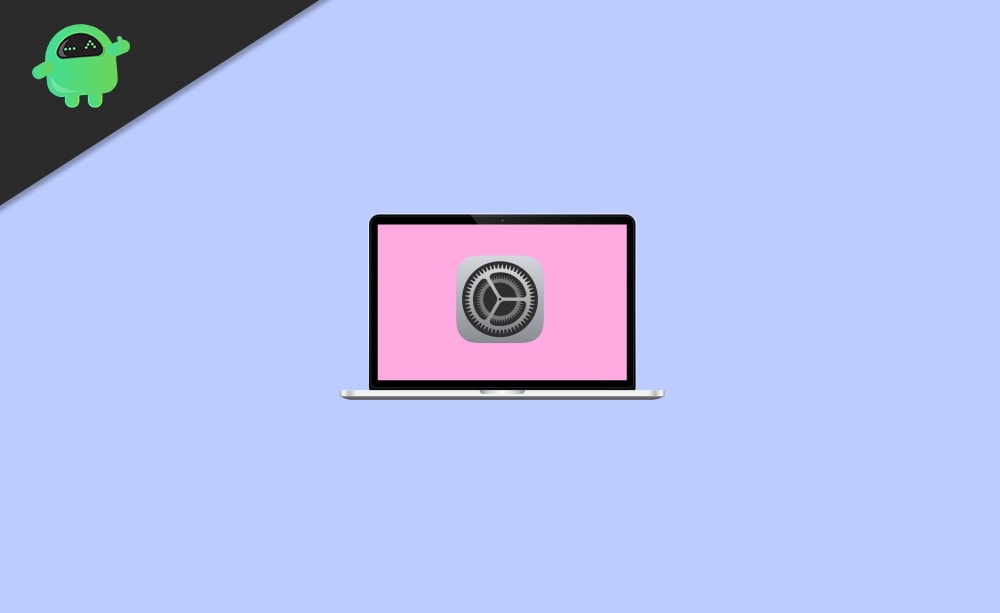 How To Access Hidden Mac Settings
Did you aware of hidden Mac settings that you didn't find in the System Settings. So, look over the tricks that we will tell you further to experience all the hidden features of macOS.
Access Hidden Bluetooth Debug Menu On Mac
This feature is useful only when you face problems like a glitchy mouse, an unreliable keyboard, or a poor headphone connection. You may know about this feature, but did you ever know that there is a super-hidden menu with some extra troubleshooting tools? So, let's look over this hidden Bluetooth debug menu.
Open the Bluetooth debug menu by pressing the ↑ and Shift + ~ keys. Tap on the Bluetooth menu bar icon.

You'll see three options there. (Reset the Bluetooth Module, Factory reset all connected Apple devices, and Remove all devices)
But remember that use these features only if you have no other options because, after a click on the options, you may face serious problems. So, use all these settings if needed.
Access or Join a Hidden WiFi Network on Mac
You all might want to enter into a network whose name didn't broadcast. In case you need to join such networks. Firstly, you need to know the name of the Network mode, Username, Password, type of Wireless Security, etc. Follow the steps given below to join a hidden WiFi Network:
Go to the WiFi status icon found in the menu bar. Under which you have to click on Other Networks.
At the bottom of the Other Networks list, tap on Other.
Type the Network name. Then, tap on the Security from the pop-up menu.
Now, select the type of Wireless Security. Then, enter the mode, identity, and other necessary credentials as per requirement.

After that, you'll see two options. (Show Password and Remember this Network) Select one option as per your need.
At last, click Join.
Prevent a Network Service From Being Used
The Network services are also known as Ports or Network interfaces. And to Prevent your network service from being used, follow the steps given below:
Go to the menu and select the option System Preferences. After that, click on Network.
From the Location pop-up menu, choose the location you need to alter.
Tap on the More option. Then, from the list, select the option Make service inactive.

Tap on Apply. That's it now your Network Service is preventing from being used by someone.
Always-Changing Wallpaper on Mac
Instead of the same boring picture as a wallpaper on your desktop, you may use the always-changing wallpaper option on your Mac. To enable this hidden feature on your Mac PC, follow the steps given below:
Open settings and Go to System Preferences.
Tap on Desktop & Screen Saver.

Pick any three dynamic desktop pictures for your wallpaper and click ok. The desktop now looks so graceful due to the changing wallpaper.
Mute Siri on Your Mac
Yes, you will Mute Siri on your Macbook by following the simple steps given below:
Go to the menu and tap on System Preference.
Under the System Preference, you'll get an option, Siri. Click on it.
Now, right next to Voice Feedback, you'll see the Off option. Click on it.

That's it, now Siri will mute and silently work as per your direction.
Access Your Mac and Unlock it with An Apple Watch
To unlock your Mac with the help of an Apple Watch, follow these procedures:
Turn on your Macbook and go to the System Preference.
Now, head towards the Security and Privacy.
You'll notice an option Allow your Apple Watch to unlock your Mac under the General section.
Access Hidden Setting of Your Mac with Tinker Tool
You might hear about this tool. Tinker Tool is a free tool that lets you access and edits all your Mac's hidden secret settings. The user interface of Tinker Tool is straightforward and easy to use. To use Tinker Tool, follow the procedure step by step:
Go to the official website of Tinker tool and download the compatible version of the Tinker tool for your Mac version.
Launch Tinker Tool after the download, follow the on-screen instruction to install it.
Read the terms and conditions, and proceed, then click on the Understood. Now, the main TinkerTool opens.
Go to the Tinker Tool's Finder tab.

Choose the option Show hidden and System files checkbox.
Note: In case you make a mistake while applying these settings, don't worry. Reset your System to Factory reset.
Conclusion
These settings are hidden as these were some of the advanced settings MacOS can provide to its users. With these hidden settings on Mac, you can achieve much more and take full control over your mac.