Paramount Plus is now live in Australia. And there's no denying in saying how fast it is replacing other streaming services. The Paramount streaming service has brought a number of our favorite shows under one single roof. Hence, if you have been looking all around for that one place to watch all your favorite movies, shows, and more, perhaps Paramount+ might be the one for you. Moreover, the new service plans and their pricing seem more reasonable and competitive at the same time. With all the good things the streaming service brings to you, the catch here is Paramount Plus is not available for all Smart TVs.
If you are streaming on an older version of Smart TV, it is possible that Paramount Plus won't be compatible with the OS version of your TV. Therefore, if you are having trouble with Paramount Plus not being available on your Samsung, LG, or other smart TV, here's a complete guide to help you out. Check out this article to find out how to activate Paramount Plus on any Smart TV.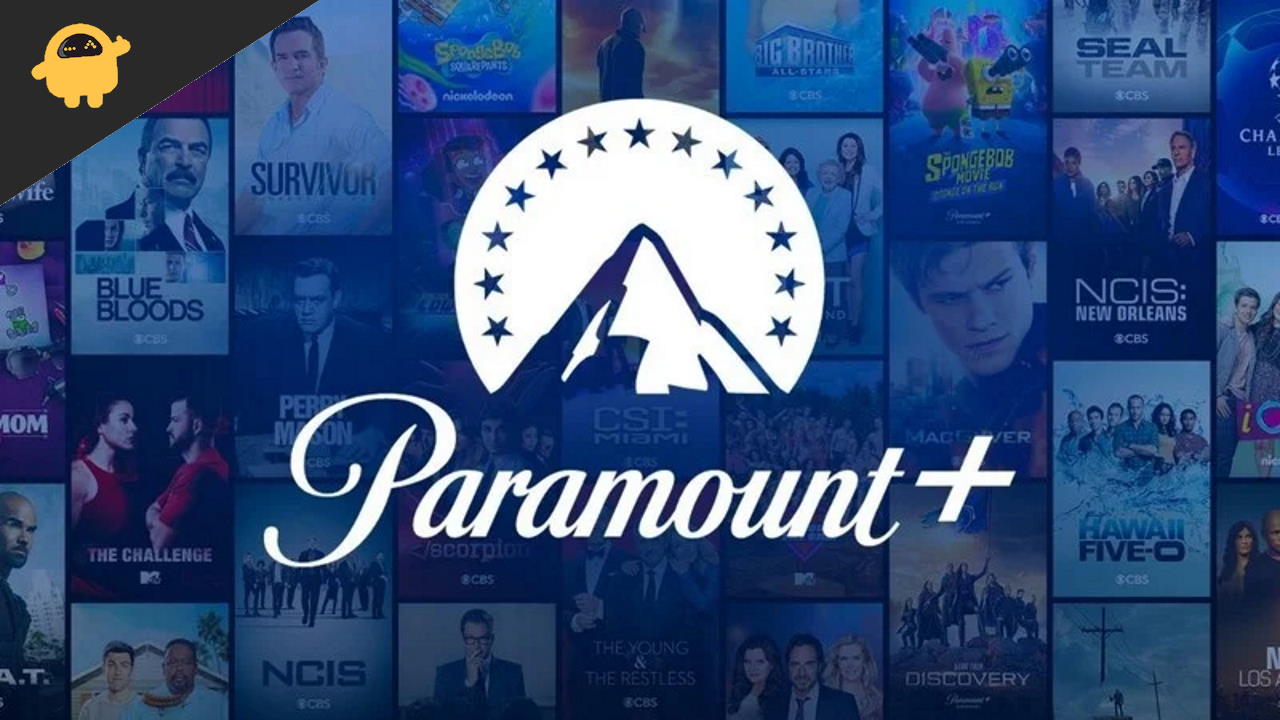 Is Paramount Plus available on Samsung, LG TV, and Android TV?
Initially, the Paramount+ streaming service was not available on the LG Smart TVs. However, LG TV is one of the fastest-growing brands in the field of Smart TVs has now added a lot of services, including Paramount Plus as one of its new additions. If you have any LG TV with WebOS 4.0 or higher, you can stream all your favorite shows on Paramount+ without any issue.
As for Samsung TVs, Paramount+ is supported on the TVs with Tizen Operating System (2017 or newer models). Besides, the streaming service is also supported on Nvidia Shield, Sony Bravia Android TV (2015 models and newer), Hisense Android TV, TCL 3-Series Smart TV (Model 32S330), and select Xiaomi devices.
However, if you are having problems with activating Paramount Plus on your Smart TV, here is a guide to help you out.
Activate Paramount Plus on Samsung, LG, Android TV, or Any Smart TV
The process to activate a Paramount Plus subscription on your LG, Samsung, Android, or any other Smart TV is almost the same. The steps to activate the streaming service on your different Smart TVs are as follows:
Activate Paramount Plus on LG TV and Samsung TV
Press the Home button on your LG/ Samsung TV remote control.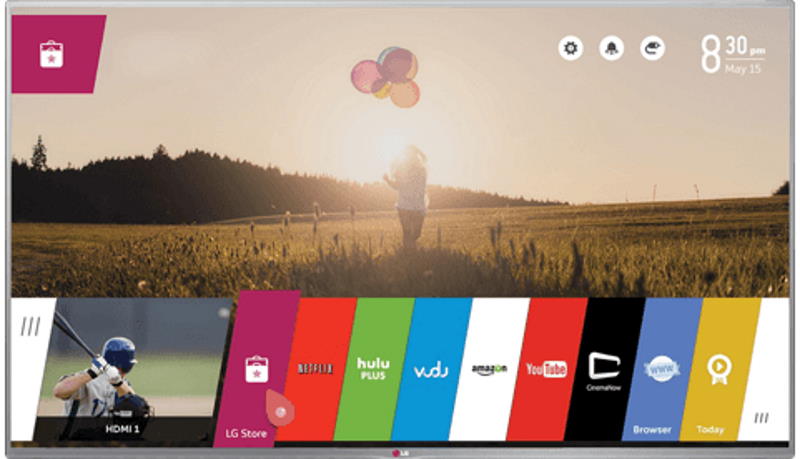 Once you are in the LG Content Store/ Samsung Store, tap on the Search button.
Now, type Paramount Plus using the virtual keyboard.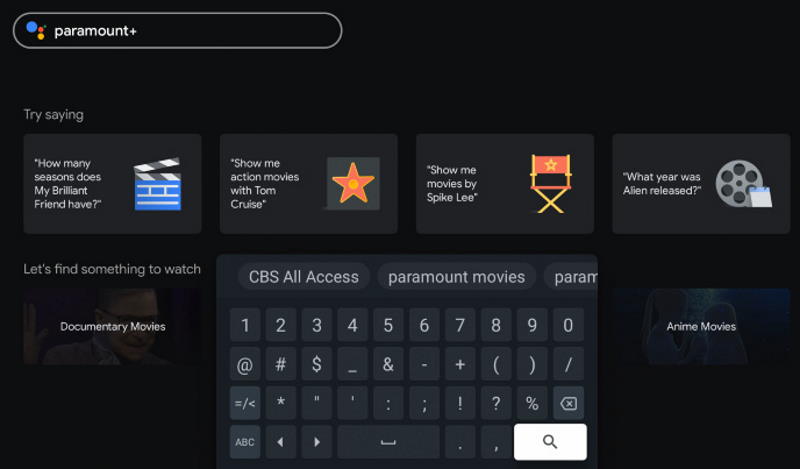 Once the app is displayed on your TV screen, download the Paramount app.
Sign up to Paramount Plus using the required credentials, and you will see an access code on your TV screen.
Next, open a web browser on your PC or mobile and go to paramountplus.com/lg.
Enter the access code and click on 'Activate'.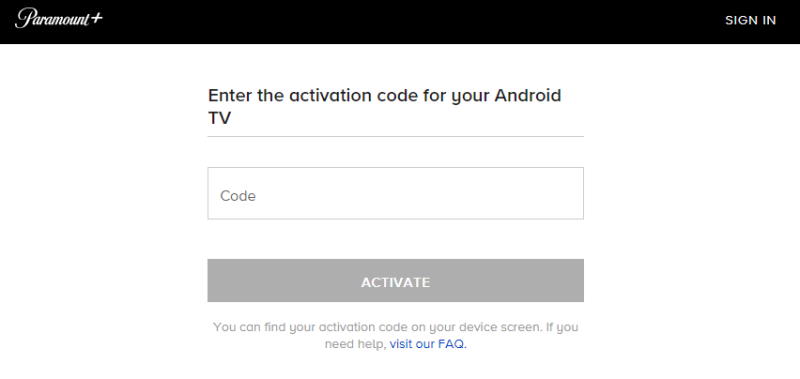 Select from their subscription plans.
You will be asked to create a Paramount Plus account. In case you already have one, simply sign in to your account.
Enter the payment details and once it is done, click on Start Paramount.
Finally, you can open Paramount on your TV screen and start streaming your favorite content.
Activate Paramount Plus on Android TV
Open the Paramount+ application.
Select from their subscription plans.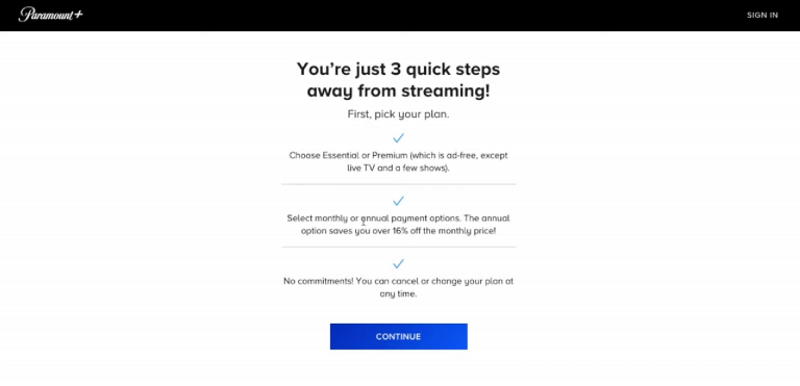 Sign up for your account.

Now, sign up for an account. If you are an existing user, sign in to your account.
Tap on the Subscribe button, and you will have successfully activated Paramount Plus on your Android TV.
How To Activate Paramount Plus on any Smart TV?
As mentioned earlier, Paramount Plus streaming services are not available to all Smart TVs. Therefore, if your TV does not have native support for Paramount Plus, well, it's bad news. But rather than missing on your favorite shows, here is a workaround you could try on to activate Paramount+ on any Smart TV.
Use a Streaming Device
Paramount+ is supported by various streaming devices, which is why using a streaming device seems like the most reliable option. You can use a Roku device or an Amazon Fire Stick in this case.
Connect the device to your TV using an HDMI cable. Now, select the device as your mainstream while bypassing the original TV operating system. This will let you download and stream Paramount Plus on any Smart TV without any issue.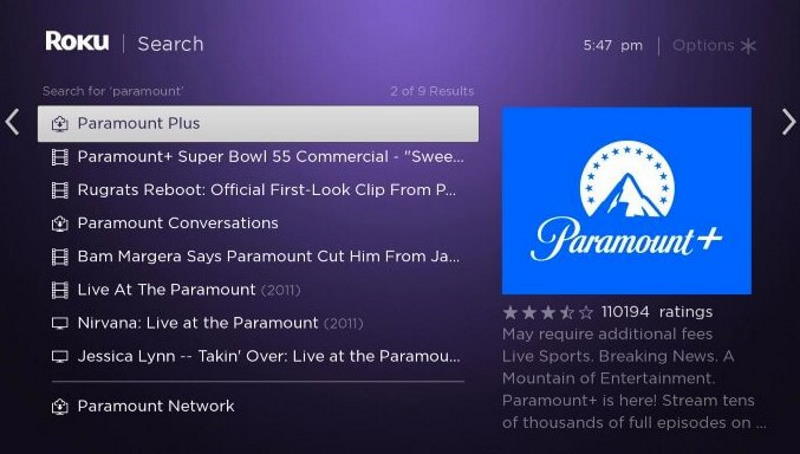 If you want an even better experience, you can also look towards the Apple TV 4k streaming device. Although it will come costly, it is relatively a robust device with more functionalities and options.
Conclusion
It must be a great frustration to miss out on your favorite shows just because your TV doesn't support Paramount Plus. Instead, now you can try connecting a streaming device that comes with support for Paramount+ and access all its contents directly on your TV. Besides, if you are using LG, Samsung, or an Android TV that supports the streaming service, you can refer to the steps above to activate it on your device.