In terms of random quests and enemies, the Diablo series is the only series that ranks high on the list. The reason is this series has served the globe with its undisturbed graphics for 26 years. The series has become so dominant that today we have an open beta for Diablo's 4th instalment. More specifically, you will be able to play it on March 24th, 2023, available on Windows, Xbox, and PlayStation.
However, last week the game was available for pre-ordered participants, but this open beta is public to everyone. Many players have played the game and enjoyed the in-game activities so far. However, what lies ahead will be fantastic since it is part of the Diablo series. But during the previous tests, players faced many errors. As a quick overview, here we will address all such errors and their solutions.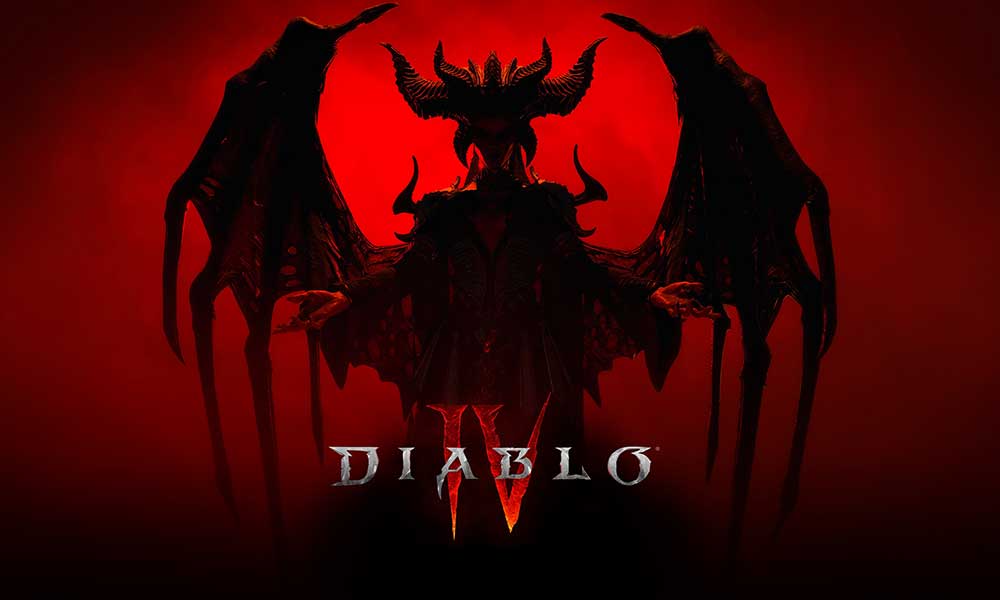 All Diablo 4 Error Codes and Solutions
In November 2019, Blizzard Entertainment confirmed that Diablo 4 would be released on 6th June 2023. Since that day, players who are avid Diablo fans are eagerly waiting for the day when Diablo 4 will start its beta testing phase. Thankfully, today is the day we can enjoy this game. I agree this is not a complete overview of the game, but a quick overview would be more helpful.
Any game is generally tested in different phases before its release to detect possible bugs and fix them. The same thing happened with Diablo 4, where developers tested it extensively and there is even an open beta running for it. Over 7 error codes are currently displayed in the game. I know that was fixed immediately by the developers. But To have a clear look and the status of the game, below we share all those errors along with solutions.
Network Disconnect
This is the most common error players face while playing Diablo 4. Certainly, gamers have noticed that while playing, a message pops up "Network disconnect" and the game becomes stuck at that point. I agree there can be an issue with gamers' internet connection but they checked to see if the problem exists as well. This error is mainly happening because of server overload and preventing players from not playing it.
Fix: As of now, there is no official fix for this problem. However, to ignore this you can log out and log in again to continue your gameplay.
1910
Considering that there is only one report relating to this error code, it seems irrelevant. However, we are here to address the errors that occurred. More often than not, the report says the game gets stuck in between and only for a short while. When players log out and re-login to the game, it starts as normal.
Fix: Since there is only one report from the gamers' perspective, developers have not responded. If you re-login to the game, you can ignore it.
34202
This error code comes while playing a game where the player is experiencing difficulty connecting with the server. Certainly, this error code is the reason for server instability. However, even though this is an open beta, developers have yet to acknowledge it. But we can accept it because the fourth installment has added a lot of new things.
Fix: The server instability can be attributed to reorganizing the user login at the same time. To fix it simply shut down the game and reopen it.
34203
This error code is different from the previous one as it does not refer to a server problem. Nevertheless, it appears that some gamers have problems with their battle.net accounts. After this, the players face difficulty in gameplay and are disappointed a great deal.
Fix: Being a battle.net account issue, there is no official fix from the developers' end. But until the official fix announcement, you can ignore this issue by reloading the game.
300010
It is still unclear why this error code appears while playing the game. However, this error code only occurs on consoles and PCs. Presently there is no official comment on this problem yet, but it may be revealed soon. That's the only reason why we can't expect any possible reason behind it.
Fix: As there is no reason behind this problem, we can't address any possibility here. So until clarity on this error, just reload the game and manage your gameplay.
315306
This error code seems to appear when the player tries to access the Diablo open beta before the official access time. Or it comes when a player inserts the wrong credentials. These two are the sole reasons for this error and restrict the player to get into the all-new Diablo 4 gameplay.
Fix: As you read the reason for the error, access the game on official time and ensure the correct credentials are entered.
316005
This error occurs when you enter too many characters, but only when there are no slots available. And until you write complete characters you cannot access the game. The only reason behind this error is that there are no slots available.
Fix: To fix this problem you need to manually delete the excess character and add the right one. So that error will resolve and gameplay will resume.
316719
With this error message, there are a lot of possibilities that it comes. It can be server instability, network connectivity, or no slot availability. For this thing, you need to do all the possible fixes. But note that even for this error there is no specific reason but the specific one will be unveiled soon.
Fix: To fix it, reload the game so that it can start over and present the gameplay to the player without such error codes.
300202
When the game has a huge mass of active gamers, it is certain to get unstable and cause problems for the players. There is no doubt that Diablo 4 displays such an error code during busy hours when players attempt to join the game. The main reason for this is the massive number of active users.
Fix: This error can be fixed by restarting the game or re-starting it, whichever you prefer.
300008
This error code appears when the game expires and the session is timed out. Here the major task for the player is to reboot the game. As a result of this error, the entire game menu gets stuck at the same spot. However, developers need to acknowledge this concern which might be unveil soon.
Fix: You can simply fix this issue by shutting down your device and restarting the game.
395002
Players who receive this error code may have their accounts lock by the developers or may be experiencing a problem with their servers. Being an overhaul of massive players, you might not be able to log in at that time. Alternatively, you should wait a bit and try again to log in to it.
Fix: Wait for the server to settle down and try to log in repeatedly, but at intervals.
396022
A player may encounter this error code when he or she has difficulty joining a game. The reason is because of the long queue of players enjoying the game's open beta. Sadly developers have not acknowledge this issue yet but may be solve soon.
Fix: To fix this issue before any official solution, try to reopen the game and enjoy the game as previously.
401003
Being an open beta player, you will get this error code as a result of a network connectivity issue. Or the time you access the game is when there is a queue. Certainly, as with other bugs and errors, this will also take time to resolve perfectly
Fix: Players who are encountering this issue can fix it by restarting the game.
Overall, Diablo 4 is currently going through a testing phase, so there is no surprise that game has error codes. Remember, it is only 4 days until the open beta starts. But as you know the game will release in June 2023. It means we will see more error codes soon. But it is a good thing for us the extent we test now, similar to the efficiency we get in the final release. So, these are the error codes we have found till now. We would like to know if anyone has any questions about this, so please ask them all.