2023's Diablo IV is a newly released legendary dungeon-crawling action RPG that has been developed and published by Blizzard Entertainment. It's the fourth main instalment in the Diablo franchise and currently going through the early access stage after public beta. We can't deny that there are multiple bugs or stability issues as of now in Diablo 4 from launching the game to gameplay to server connectivity. Meanwhile, some unfortunate players are having the Diablo 4 Can't Enter Towns Invisible Barrier Bug.
This issue becomes quite annoying which basically prevents players from entering towns and whenever players try to enter a town, an invisible barrier keeps blocking them from going further. It eventually holds the gameplay progression and thus affected players getting frustrated a lot. Fortunately, Blizzard Entertainment is reportedly aware of this glitch or bug and they're investigating it closely. So, it might take some time for the developers to come up with a permanent solution.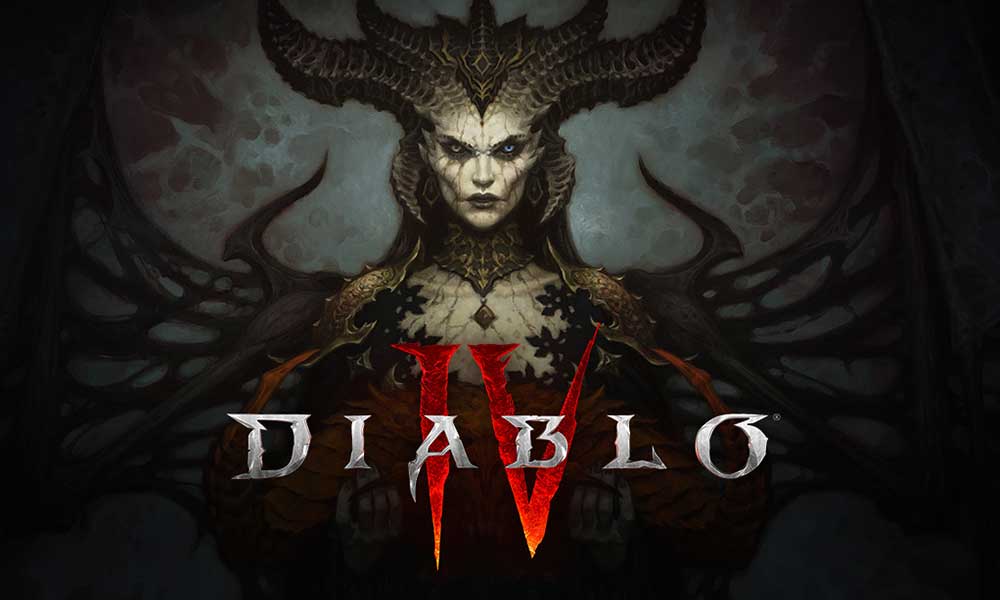 How to Fix Diablo 4 Can't Enter Towns Invisible Barrier Bug
One of the most common reasons behind this issue is the rubberbanding on the server side. As Diablo 4 is newly launched in the market and interested players are getting into the game actively, it seems that servers become overloaded. That's why players are experiencing a couple of additional bugs from the server end. Additionally, it includes poor internet connection, an outdated game version, conflicts with the game files, and more.
Now, if you're facing this specific bug for a while and don't want to wait for too long then you can check out this troubleshooting guide. Here we've shared with you a couple of potential workarounds that should come in handy. Now, without wasting any more time, let's jump into it.
1. Try Entering the City from Another Way
First of all, you should try entering the city from another way to cross-check if the invisible barrier bug has been fixed or not. Several players did fix the issue by performing this method.
2. Reboot the Game
Another thing you can do is simply reboot the game to ensure there is no issue with the temporary glitch on the system or cache data whatsoever. In some cases, a normal restart of the system might come in handy to fix several issues and errors.
3. Update Diablo IV
We should also recommend you check the game update manually via the Battle.net client to avoid potential glitches that can come with the outdated game version. An outdated game patch version mostly triggers bugs or stability issues which can be fixed by following the steps below.
Open the Battle.net launcher > Click on the Blizzard logo from the top left corner.
Go to Settings > Click on Game Install/Update.
Scroll down to the bottom > Click on Apply latest updates and download future patch data for recently played games to enable it.
Next, click on Done to save changes > Restart the Battle.net launcher to apply changes.
It'll update the game to the available version automatically.
4. Verify and Repair the Game Files
Sometimes missing or corrupted game files might trigger several issues that can occur in server connectivity or gameplay conflicts. You can follow the steps below to do so:
Open the Battle.net client on your PC.
Click on the Diablo IV game > Click on OPTIONS (Gear icon).
Next, click on Scan and Repair > Click on Begin Scan.
Wait for the verification process to complete.
Once done, close the Battle.net launcher, and restart your PC.
5. Fast Travel to Another Waypoint and Come Back
You can also fast-travel to another waypoint and come back by walking to cross-check whether the problem still persists or not. As per multiple reports on some forums, this trick did help affected Diablo IV players.
6. Sign Out of the Account and Sign Back In
In some cases, the chances are high that account signing issues might also trouble you a lot when it comes to in-game bugs or server-related conflicts. We'll recommend you sign out of the account on Diablo IV and then sign back into it to clear out any kind of temporary glitches.
7. Check the Internet Connection
You should also try checking out the internet connection at your end to ensure there is no issue with a poor or unstable network. If the internet connection isn't working well then ensure to switch the wired network to wireless or vice versa. Otherwise, you can try performing the power cycle method on a Wi-Fi router to refresh the connectivity.
That's it, guys. We assume this guide was helpful to you. For further queries, you can comment below.