If you have recently made any changes to your PC like a new driver update or Windows update, you might have ended up with a Desktop where only icons are visible. All of the text on the screen is completely gone, all text is missing from Windows 10; nothing can be read. Sometimes, there will be no text on the desktop, or sometimes the start menu will also have this issue. Whatever your case is, there is a fix for that.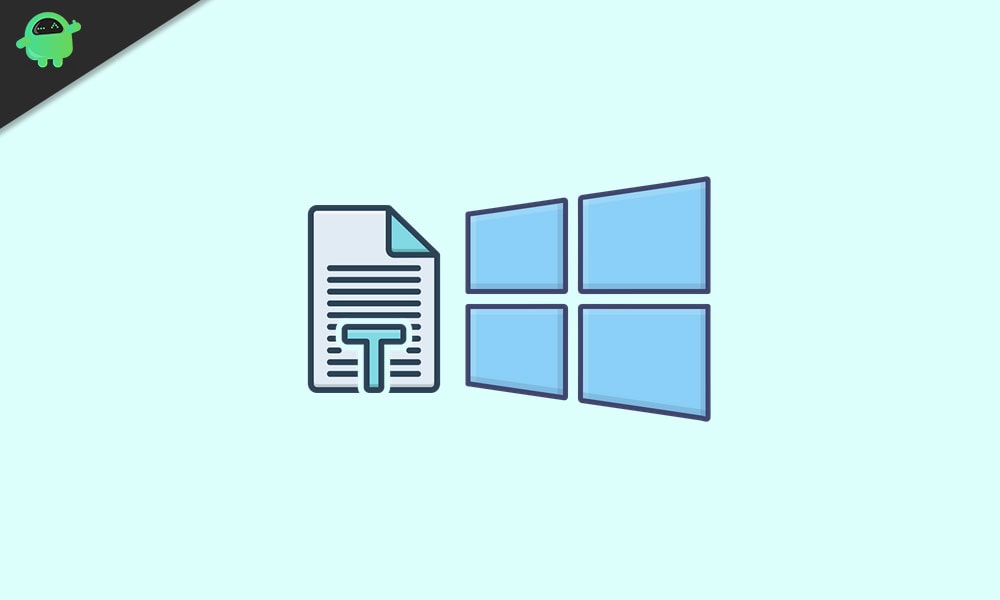 How to Fix all text Missing from Windows 10?
Here in this article, we are going to provide all possible solutions for the issue. Just follow them one by one; you should see the texts back on your screen.
Solution 1: Perform a restart
Sometimes, most of the annoying issues get fixed by a simple restart. So why not try this?. By restarting your PC, any conflicting programs stuck while booting will gets restarted. Let's try this.
On your computer, press the Windows key and X at the same time. Now blindly hit U and then R keys on your keyboard. This will restart your computer. Wait for it to restart. Of not solved, let's move on to further steps.
Solution 2: Enable or Disable Clear type fonts
This option was helpful to one of my friends, but it is not guaranteed to work in your case. However, you can give it a try.
Press start and type "clear type" and bring up the first option listed.
On the window, you'll find only one tick box. Enable it or vice versa and check if this works.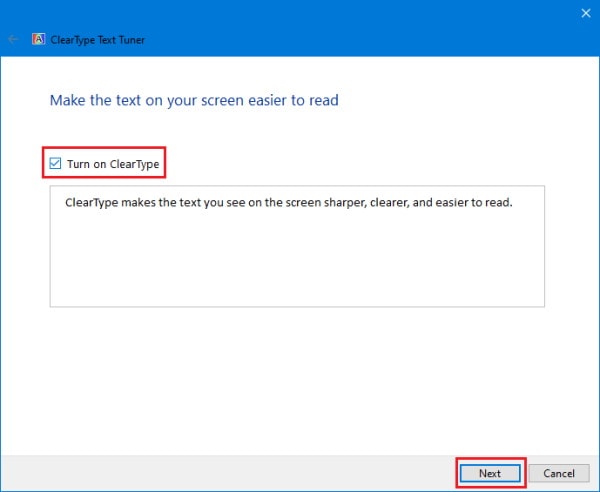 Solution 3: Enter Safe Mode
Now, let's enter safe mode and see if the problem can be observed from there. If any third party app/software is causing errors, you should see text in safe mode.
To enter safe mode by doing the following:
Press Windows Key +R at the same time. Now when the Run tab opens, Type in MSConfig and hit enter.
Go to Boot (2nd tab), select your OS by clicking on it (if you have multiple OS).
Under Boot options, select Safe Mode. (First tick box in the left-most corner).
Hit Apply (the third button in below) and select Restart (Left button on the pop up).
Now, if you see text in safe mode, you should remove any third party app or driver you installed recently. So here are the things you should do if you can see the text on safe mode:
Remove recently installed programs or drivers:
If any recent software has been installed, including the GPU drivers, you can uninstall them from the Settings app. You can go to Settings>Apps>Apps and features, and you can scroll down to the app installed recently, click on it and click on Uninstall.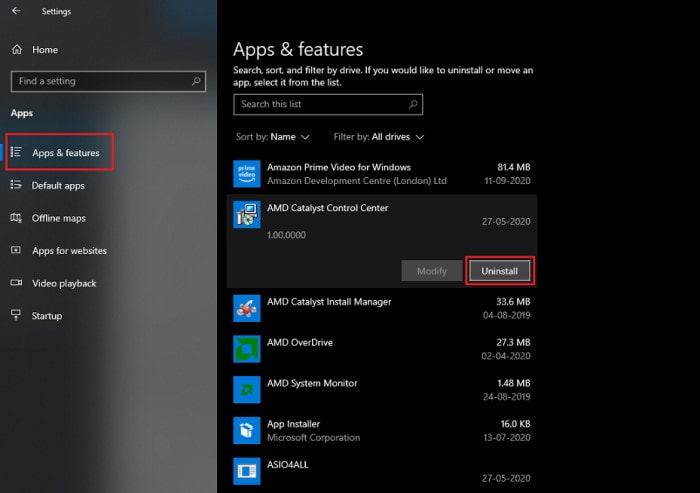 For drivers, Open Device manager by Typing devmgmt.msc in Run box. Now, see the latest driver you installed, Right-click on it, and click on Uninstall.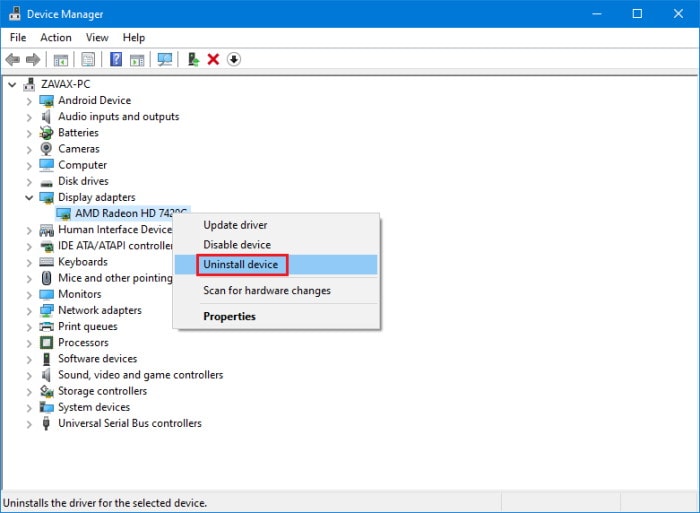 Uninstall recently installed Windows update
Recently installed windows update might have caused the issue. So let's remove any recently installed windows update. To do so, you can go to Control Panel\Programs\Programs and Features\Installed updates and click on any recently installed update and click on Uninstall.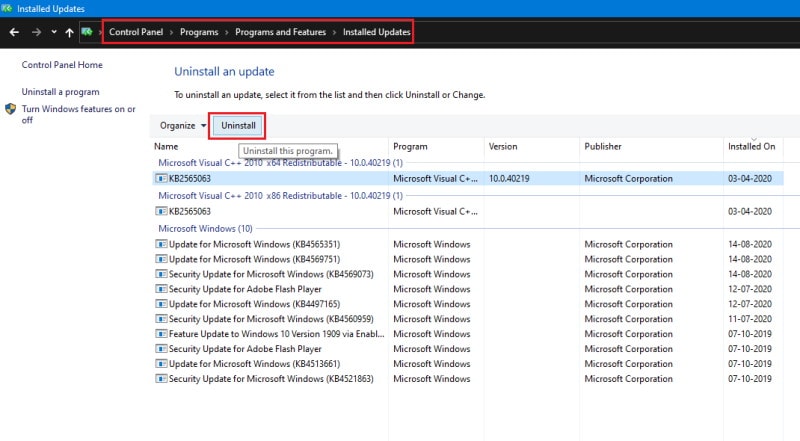 Solution 4: Perform Malware scan using reputed Anti-malware tools
If the issue was due to malware, then you should use any antimalware tools like Malwarebytes or your preferred ones. Wait for it to complete the scan and take action.
Once you've completed removing recent changes, goto MSConfig as mentioned previously and disable Safe mode, and finally restart. Still, no text? Don't worry and follow the next solution.
Solution 5: Run System Scans
We are not talking about malware scans here. There are certain system scan tools available within windows to scan and repair any system file corruption. So let's use them one by one.
SFC /SCANNOW
If you don't see text even after entering safe mode and removing all recent programs, there might be a chance of system files corruption. So let's run sfc /scannow.
To do so,
1. Open CMD or Powershell (Press Win+X and then press "A").
2. Type on sfc /scannow and wait for it to complete.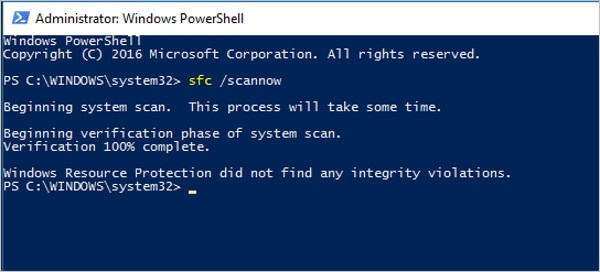 This will take much time to complete. Just be patient, and in the end, this tool will fix any issue with your system files.
Solution 6: DISM cleanup and restore
DISM tool is a very handy tool used by network admins to scan and repair issues with the system image.
So to use it,
1. Open Admin Powershell or CMD as mentioned above (Win+X, A)
2. Paste the following text and hit enter.
DISM /Online /Cleanup-Image /ScanHealth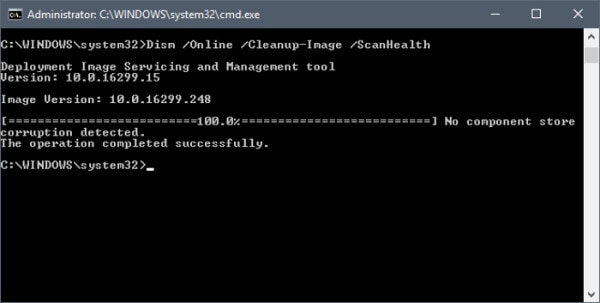 3. Finally, paste in another command found below after completing the previous one.
DISM /Online /Cleanup-Image /RestoreHealth
As this command will take a while to complete, patience is appreciated. Because in the end, this tool will scan and fix any errors in the system that even sfc /scannow couldn't repair.
Solution 7: Update Video Drivers and Update Windows:
If you're running an older and incompatible card with windows 10, then you should update its drivers to the latest version. Either you can use Device Manager to install updates, or you can visit the manufacturer's website to obtain a correct version compatible with your hardware and the version of windows you're running.
To use the device manager,
Open device manager using "Run" and typing devmgmt.msc
Right-click on the driver under Display adapter and click on Update driver.
Wait for it to complete, and your device driver will be updated if any updates are available in the windows update center.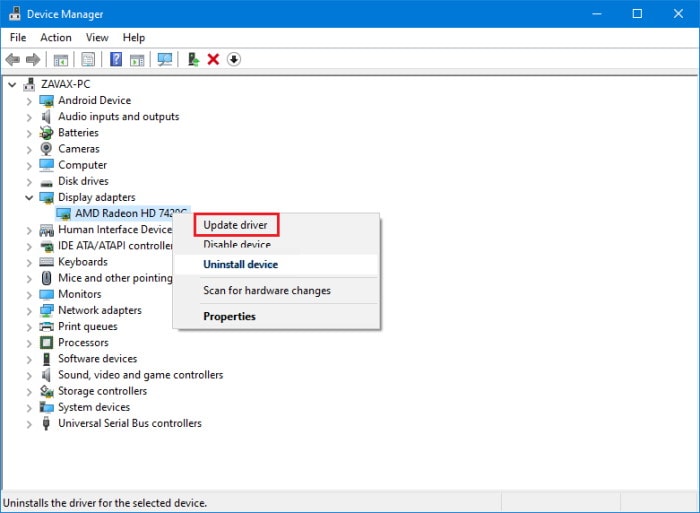 Similarly, update windows by navigating into Settings>Update and recovery. Perform a reboot and check if the issue is solved.
Solution 8: Reset or reinstall Windows
This is the last hope. If none of the solutions work for you, then we can say that the system is damaged beyond repair and has to be reset or reinstalled. You can reinstall as you did in the first place. Or you can use the new Reset your PC (Fresh start) option in windows.
Note Heads up, mate. Resetting or Reinstalling Windows OS will result in data loss. Please be sure to take a backup of all your important files elsewhere or to another partition.
Reset or Fresh start
Go to Windows Security > Device performance and health > Fresh start.
Click on Additional info and start the process of resetting your PC.
Upon completion, Reinstall the latest drivers or software and start your work.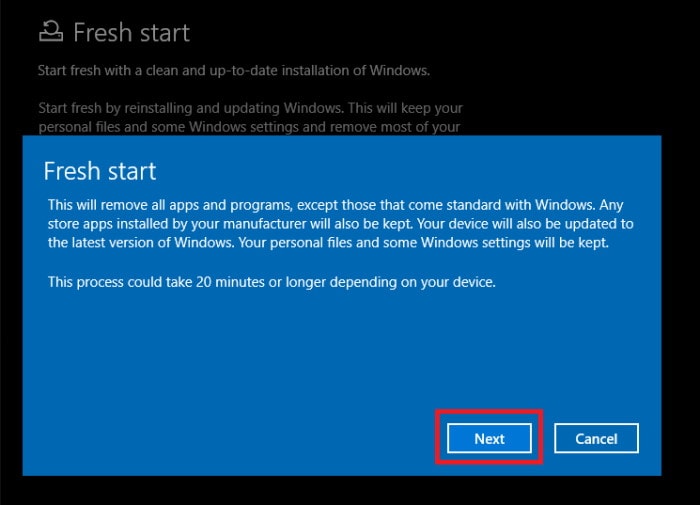 Reinstall
If the reset didn't work, use your DVD or Windows iso and reinstall windows by formatting the drive (After and Backing up important stuff).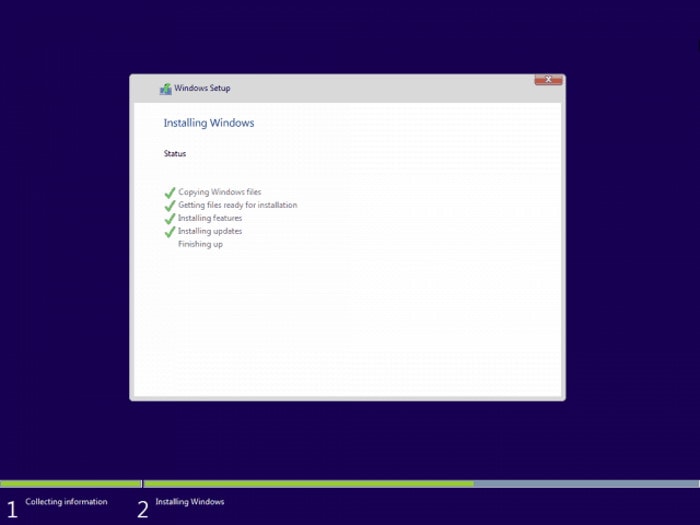 Conclusion
So these were all the possible solutions to fix all text missing from Windows 10 PC. Although the last and destructive solution won't be required, as this is a normal bug, you'll experience after an update. However, you should know that that's the last step on getting your PC working again without the issue. It's wise to take a backup first.