Even though Gmail is the most widely used email service all over the world, being an Apple user, you need to look for something other than this. Obviously, Apple mail would be your first consideration, at least for a start. Not to mention, there are tons of email apps available for iOS or MacOS, and users keep looking for better alternatives more often. However, Apple mail holds a really good position, but the list of competitors is also very high.
Hence, we went beyond a search and gave a try to Microsoft Outlook. And from personal experience, it felt very much of a pleasing one. However, before you could decide which one is a better option for MacOS, we recommend you to read the complete review and comparison we have made between this two. Since both the apps seem highly-satisfying, we covered every in-and-outs to make things easier for you.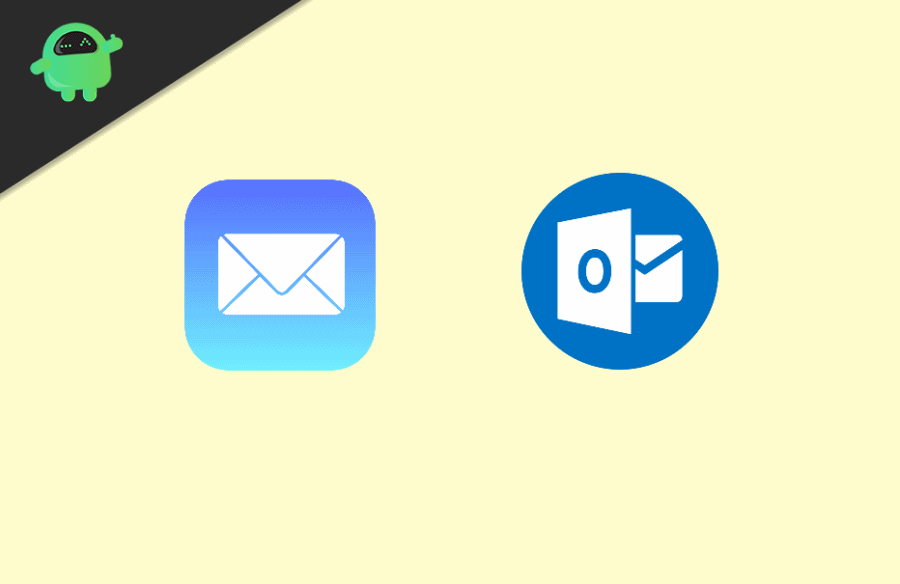 Apple Mail vs Outlook: Which Email Is Better For MacOS
Since the productive services such as emails have a lot to play in our lives, we constantly keep looking for the better. Frankly, it is hard to stick to the same service that you chose years ago. Although you get all basics in most of these services, that is never enough. In the very same way, we tried using Outlook for quite a few months, and the results are really surprising.
Apple Mail
As an email service and specifically built for the iOS ecosystem, Apple mail offers you with all the basic mailing tools. It provides comprehensive features for sending, receiving as well as viewing emails. Plus, the latest version of macOS brings several new features in the Apple email service. Besides the traditional text mails, you can even choose from numerous emojis and symbols under the emoji button. Sending pictures and rich documents with the Apple mail is as easy as in any other email service.
Moreover, it is perfectly adjustable with both light as well as the dark mode. So whenever you switch to dark mode on your Mac, mails get automatically transformed, and you can read them from a black color background. However, if you don't prefer using the dark screen while typing or reading your emails, Apple mail does have a separate solution for you too. Hence, with everything sorted out, Mail even comes with support for Gmail, MS Exchange, and more.
Microsoft Outlook
The Outlook is a web-based mail service by Microsoft that has been very impactful from the very beginning. With millions of users using this app without any complaints, Outlook seems to be very reliable. The fast and slick user interface makes it easy to navigate throughout. Compellingly, it is a completely ad-free service that comes with great Social network integrations. Apart from that, it offers a single file upload of up to 300MB, which is comparatively much higher than Apple's email or any other.
Additionally, Microsoft Outlook comes with excellent mailbox tools properly organized. There are a bunch of unique tools that are actually essential in many ways. On top of that, Microsoft has done its complete job, making things easier and interactive for the users. Surely their efforts can be seen in the enhanced features such as the spam filter, simple and intuitive interface, cleaning tools, etc. Thus, after regular use, Outlook feels very much stable and user-friendly service and better than most others, if not the best.
Compared to the Apple Mail, Outlook seems to offer a far better service and here is why we say this:
User Interface
Both these apps come with an intuitive and easy-to-use interface. They provide you with all the essential options you would like to see on the landing screen. However, the fact that Outlook automatically identifies your Email, whereas the Apple mail keeps asking for the email ID, makes Outlook stand out of the box. Besides, Outlook also contains some additional options such as calendar, search, etc., at the bottom.
Platforms
The very known fact that Apple services and apps are supported only on iOS platforms. On the other hand, Outlook offers a cross-platform service making it available for most of the OS. This probably adds up to the biggest advantage of Outlook over Apple Mail. Plus, when it comes to the storage space, iCloud provides you with 5 GB of free storage while Outlook offers a 15 GB of storage space for free.
Classifying Mails
Apple Mails definitely makes it easy for you to sort your mails accordingly. Apart from the basic mailboxes, it also brings several other options, which makes your search more convenient. You can search for emails from Unread, Today, attachments, and more.
Unlike Apple Mail, Outlook simply kills it with a general filter button on the top menu. Using this button, you can refine your searches from flagged, attachments, unread, and mentions me. Well, in this case, Apple mails offer you better options to classify your mails and do easy searches.
Calendar
Well, commenting on the calendar, both the services provide an equally smart and intelligent system. The only major difference is that Outlook comes with a built-in calendar while Apple has a separate app for that. Rest all other designs and features are comparatively the same in both of them.
Pricing
Surely above all other things, pricing matters the most in every case. Yet the pricing for the storage plans of both the services seems completely justifiable. While the plans for iCloud storage starts somewhere at $0.99 for 5GB and rises somewhere at $9.99 for 2TB. The same does not happen in the case of Outlook. The pricing plans of Microsoft Outlook starts at $69.99 for 1TB per year. But interestingly, along with Outlook, you also get access to other Microsoft services like the Office 365 suite, Word, PowerPoint, Excel, and others.
Which Email Is Better For MacOS?
After looking at the fair comparison between both these mailing apps, it is obvious that Outlook holds the maximum advantage in all aspects. Although the pricing seems to be much higher than Apple's mail, you get access to all Microsoft services at the same price. Hence, as per the availability of features and user benefits, Microsoft Outlook is definitely better for MacOS.
However, if you are that Apple freak guy who is completely obsessed with Apple products and services, you can also go for it too. Considering the features of an email service, Apple mail provides everything, even though they are comparatively low from Outlook's, but must be enough.
Conclusion
Finally, after seeing a complete review and comparison between the Apple Mail and Outlook, we can clearly vote for the better one. If you are looking for a feature-rich service, Outlook is the perfect solution for you. Or else you can also go for the Apple Mail too, which seems satisfyingly good. Let us know which Email do you think is better for MacOS. Also, tell us if you have any better suggestions.