Are you having issues connecting your Asus ROG Ally to a Wi-Fi network? Well, it's not just you. The same issue has affected so many ROG Ally owners. In this troubleshooting guide, you will learn about the reasons that could be causing issues with the Wi-Fi connection. Plus, we have shared a curated list of effective solutions to eliminate this problem quickly.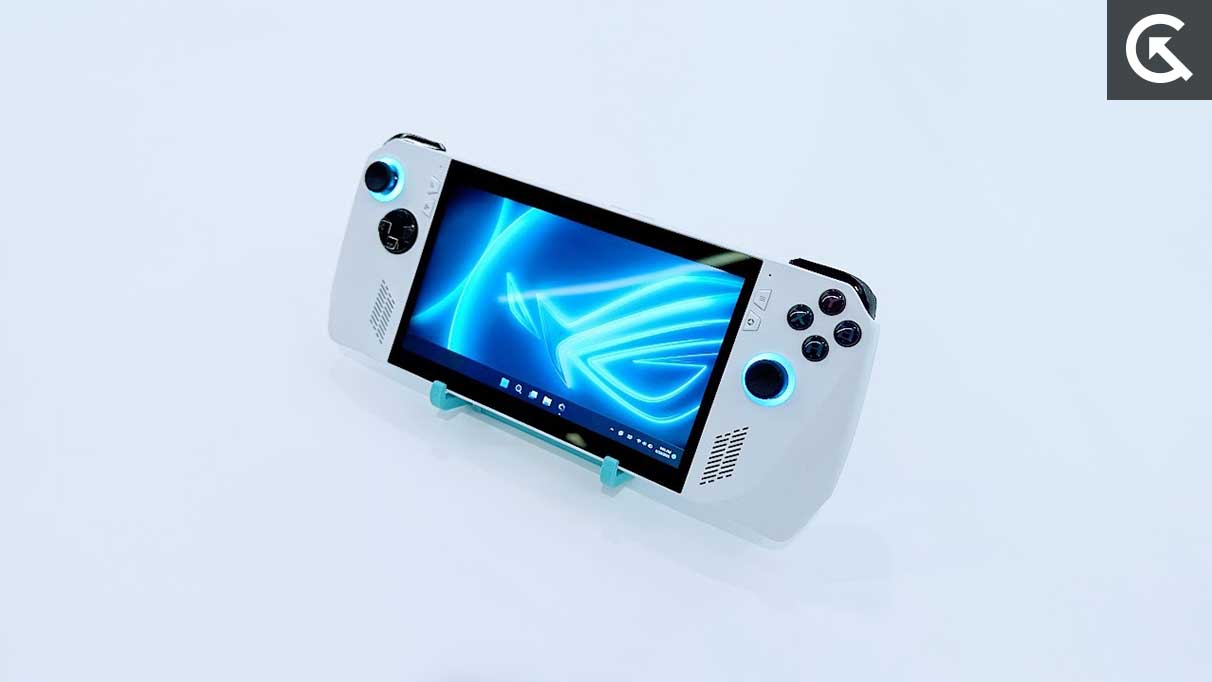 Asus ROG Ally is built to take on Steam Deck, which has been the go to choice for handheld gaming. This one from Asus comes with an impressive set of specifications. It has got a 7-inch LCD screen with a 1080p resolution and 120Hz for great visuals. Inside the Asus ROG Ally has AMD Ryzen Z1 Extreme – an 8 core processor with 16 threads and a maximum clock speed of 5.1GHz.
The ROG Ally runs Windows 11 out of the box. So, you can play any Windows-compatible game and it comes with official support for Xbox. It has got 16GB of RAM and 512GB storage.
Overall, the Asus ROG Ally boasts pretty good specifications. However, great hardware does not mean a great experience if the software is not impressive. It seems the software is troubling many Asus ROG Ally users as they can't connect the device to their Wi-Fi network. Fortunately, this issue has easy fixes, which we'll be taking you through in a minute.
Why Won't My Asus ROG Ally Connect to Wi-Fi?
Faulty power outlet: If Wi-Fi keeps disconnecting on your Asus ROG Ally, probably the power outlet has issues. You should connect the router's power cable to a different outlet.
Outdated router's firmware: Your router may have corrupted or outdated, causing issues connecting to other devices. Try updating the firmware to check if it fixes the issue.
Software bugs: A software bug could be causing issues with the Wi-Fi connection.
Older firmware on ROG Ally: If your Asus ROG Ally is running older firmware, it could be causing issues with connecting to a Wi-Fi network.
Device is blocked on the network: You can't connect your Asus ROG Ally to the Wi-Fi network if it has been blocked from accessing the internet on that network.
So, these are common reasons why an Asus ROG Ally won't connect to Wi-Fi. Now that you know what could be causing the problem, it's time for troubleshooting.
Asus ROG Ally Not Connecting to WiFi? Here's How to Fix It
If your Asus ROG Ally is not connecting to Wi-Fi, enter the correct password. This is a common mistake many people make. If you are sure about your Wi-Fi password, apply the below solutions.
Solution 1: Make Sure the Router is Properly Connected to the Outlet
If Wi-Fi is not connecting or keeps disconnecting every few minutes, you would want to check if the power cable is correctly connected to the outlet. Remove the power cable and firmly insert it into the outlet or the power socket.
Allow a minute for the router to reboot and then try connecting your Asus ROG Ally to the network to see if the problem is fixed.
If the problem persists, the power outlet may be malfunctioning. Connect the router to a different outlet. The LEDs on the router should light up. It means that the router is getting the required power supply.
Solution 2: Forget the Network and Add it Again
A temporary glitch can cause issues with connecting your device to a different network. You should forget the Wi-Fi network and add it again. This should fix the connection issues and you should be able to connect your Asus ROG Ally to the Wi-Fi.
Solution 3: Reboot Your ROG Ally and the Router
Your Asus ROG Ally is not immune to bugs and errors. They can occur anytime, even when the device is running at its best. Probably, a software bug is not allowing the device to establish connection with your Wi-Fi network.
Most software bugs get easily resolved by rebooting the device. Hence, we will apply the same here.
First, reboot your Asus ROG Ally. For this, press the Windows icon at the bottom, tap on the power icon and select the Restart option. Try connecting to the Wi-Fi network again and see if you succeed.
If you are still facing the issue, reboot your Wi-Fi router as well. You can do this via the router's settings. Or, simply unplug the power cable for a minute and plug it in again.
Solution 4: Try Connecting Another Device to Your Wi-Fi
There's a possibility that your Asus ROG Ally is blocked on the network. Try connecting another device to the same Wi-Fi. If you succeed, most likely your ROG Ally is blocked.
Using a connected device, access the router's settings page. Simply enter 192.168.0.1 in your browser to access the router's login page. If it does not work, see the back of your router to get the router's login page URL. Now, access the blocked list and check if your device name is there. If yes, remove it from the list. Now, you should be able to easily connect your Asus ROG Ally to the Wi-Fi.
Solution 5: Use the built-in Troubleshooter
Since the Asus ROG Ally has a Windows OS, it has a built-in troubleshooter which can fix common issues. It can find and fix issues with Wi-Fi.
Go to the Settings app on your Asus ROG Ally, find the Troubleshoot option and launch Internet Connections troubleshooter. You may need to follow on-screen instructions to complete the troubleshooting.
Solution 6: Check for Software Updates
If you have not updated your router in a while, you are missing out on a lot of improvements. The software updates also include bug fixing as well. Hence, there's always a chance of problems getting fixed after updating the device to its latest version.
Check for new updates for your Wi-Fi router and install them (if available). Reboot the router for the changes and improvements to apply and then try connecting your Asus ROG Ally to the network.
Solution 7: Reset the Router
Sometimes an incorrect router's settings or corrupted firmware can cause many issues. Resetting the router is an effective solution to fix all issues on the device.
Before you reset the router, I would like to put a disclaimer here that it will reset your router to its default settings. You will need to set it up again from the beginning. Make sure you have the connection details which will be required while setting up the router.
Most routers have a reset button on the back of the device. Press and hold the button for 15 seconds until all the lights on the router turn off. Now, start setting up your router.
Solution 8: Factory Reset Your Device
If you have tried all the above solutions but to no avail, factory reset your device as the last resort. A factory reset restores the device to its original settings, removing any potential software bugs, glitches and misconfigurations that might be causing issues with the Wi-Fi connectivity problem.
Disclaimer
Before performing a factory reset on your Asus ROG Ally, it's important to note that this process will erase all your files including downloaded apps, games, photos, videos, and documents. All the settings will restore to their default values. Therefore, we strongly advise taking a backup of important data to avoid data loss.
Plug in your Asus ROG Ally to the charger. We are doing this just to make sure that the device won't turn during the process.
Turn off your Asus ROG Ally.
Press and hold the power button.
While holding down the power button, press and hold the volume down (-) button until the BIOS configuration screen shows up.
Press the Y button to access the Advanced BIOS menu.
Navigate to the Advanced tab.
Click the ASUS Cloud Restore option press A to confirm.
Wrapping It Up
Experiencing Wi-Fi connectivity issues on your Asus ROG Ally can be frustrating as you won't be able to play any game that requires an internet connection. However, there are effective ways to resolve the issue. Through this article, I have mentioned various troubleshooting methods specifically tailored to address the Asus ROG Ally not connecting to WiFi problem.