Is your Asus ROG Ally refusing to power on? Well, you are not alone here. Many Asus ROG Ally players have reported the same issue on popular forums such as Reddit. According to several affected users, the device won't turn on after updating the firmware. If your Asus ROG Ally is not turning on, keep reading this guide to know the reasons and the ways to sort them out.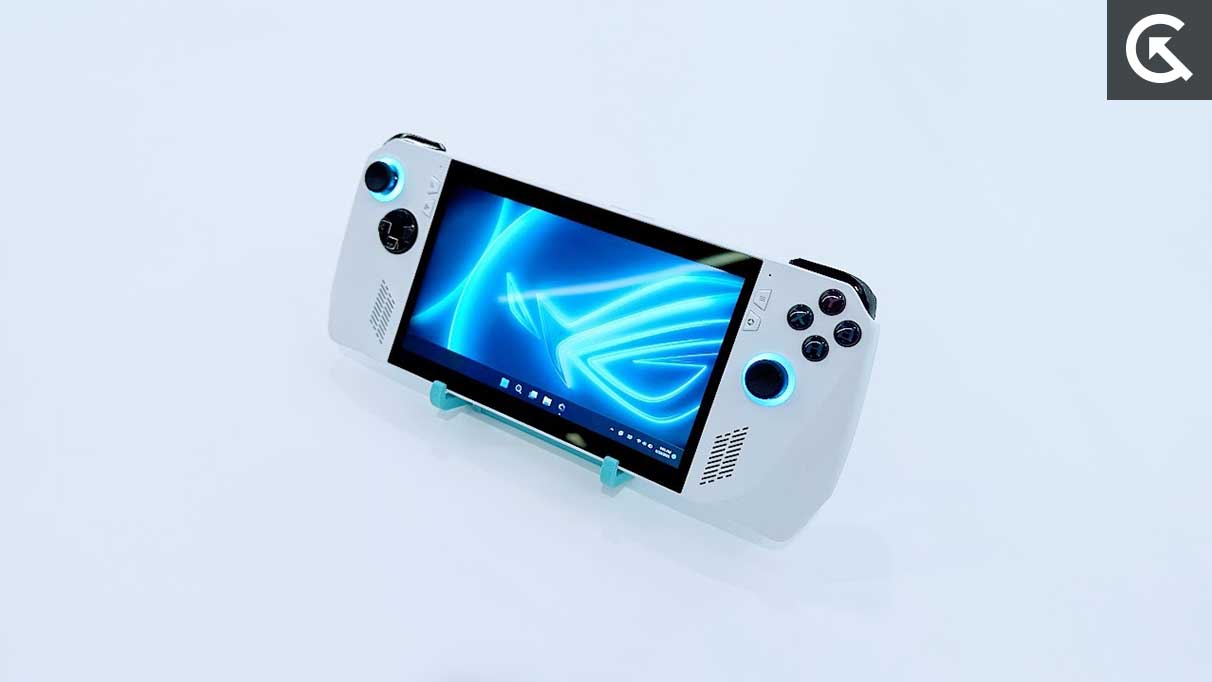 "So I picked up my rog ally this morning and brought it home and it booted up and I got everything set up just fine, then a little bit later it asked me to do an update and restart my device. It shut off and I expected it to come back on after a few seconds/minutes but it's been like half an hour now and I tried pressing/holding the power button and that didn't do anything, what should I do??", a user wrote on Reddit.
Another user wrote, "Same problem for me. The Rog Ally lights up every other time the cable is plugged in… incomprehensible. The console is up to date."
Although Asus ROG Ally is a powerful gaming handheld device, at times, it won't run as intended. The device is packed with AMD Ryzen Z1 Extreme – an 8-core processor with 16 threads and a maximum clock speed of 5.1GHz. It runs Windows 11 OS and can easily handle large games. Since it's a battery powered device, it's likely to suffer from heating and power issues.
Below we have listed common reasons why won't your Asus ROG Ally turn on. Let's quickly go through them and then we'll move onto the troubleshooting methods.
Why Won't Your Asus ROG Ally Turn On?
The device is overheating: If your Asus ROG Ally is overheating, it won't turn on. Most devices automatically turn off when the temperature goes past a maximum value to stop the damage of internet components. You should be able to turn on your ROG Ally after it gets cooled a bit.
The battery is completely drained: If you haven't charged your ROG Ally in a while, the battery may have completely drained. The console needs to be plugged in to get it working.
Power adapter or charging cable is damaged: If you have charged your Asus ROG Ally for hours, but still won't turn on, most likely the power adapter or the charging cable is faulty.
Malfunctioning display: The display on your Asus ROG Ally could be malfunctioning. Or, it could be damaged. You will need to get it checked by a professional.
Hardware damage: Your Asus ROG Ally won't turn on if the motherboard is damaged.
It's hard to predict the real source of the problem until you go through the troubleshooting methods one by one. Before you start panicking, let me tell you that many users were able to fix the issue by turning on the device after plugging it into the charger. More on this in solution #1.
Asus ROG Ally Won't Turn On? Here's How to Fix It
Try these solutions and get your Asus ROG Ally up and running again. You do not have to test them all. Simply work your way down the list until you find the one that works for you.
Solution 1: Connect the Charger and Turn On the Device
This basic solution has done wonders for many ROG Ally users. They were able to power on the device just by plugging in the device and then turning it on. Try the same on your device and do let us know if it works for you too.
If the problem persists, probably the battery is drained to its lowest level. You'll need to keep the plugged in for a longer duration as mentioned in the next solution.
Solution 2: Charge the Device for a Long Duration
If your Asus ROG Ally still won't turn on, connect the charger and forget it for at least an hour. After an hour or two is passed, try turning on your ROG Ally and check if the problem is fixed.
When you connect the charger, you should see the charging animation on the display. If you haven't charged your ROG Ally recently, it will take a few minutes to appear. If you don't see it, either the charger or the power outlet is damaged.
Solution 3: Allow the Device to Cool Down
As I mentioned in the previous section, devices nowadays have a built-in feature to protect itself when overheated. If you do heavy gaming on your Asus ROG Ally, it can overheat. And, if the temperature level goes too high, the device will eventually shut down itself. It's safe for you and it also prevents damage to internal components.
Allow the device to cool down and then try turning it on. You should be able to turn it on without any issues.
If your Asus ROG Ally often overheats, probably the dust or debris accumulation may be blocking the air vents. Cleaning the air vents/coolers will allow an optimal flow of hot air out of your device. It should be a regular exercise for the best durability of air coolers inside your Asus ROG Ally.
Solution 4: Use a Different Charger
Despite plugging in your Asus ROG Ally for hours if the device is refusing to power on, you need to check if the power adapter or the charging cable is faulty.
Connect the charger and if you don't see a charging animation on the display, try charging it with a different charger. You can use any 65W type-C charger to charge your Asus ROG Ally.
Solution 5: Use a Different Power Outlet
If you have tried charging your Asus ROG Ally with a different charger but still it won't turn on, it's time to use a different power outlet. Try connecting the charger to a different power outlet to check if the previous outlet has any power issues.
Alternatively, you can try charging your phone using the same outlet to verify the problem.
Solution 6: Reset Your Asus ROG Ally
Software bugs and glitches are inevitable. They can also cause issues with powering on the device. To fix all sorts of bugs and glitches, resetting the device is the preferred method.
Here's how to reset your Asus ROG Ally:
Connect your ROG Ally to the charger.
Press and hold the volume down button.
While holding down the volume down button, press and hold the power button.
Keep the button pressed until the device turns on and the BIOS screen appears. It should take around 30 seconds.
Click the Y button to exit EZ mode.
Go to the Advanced tab.
Select ASUS Cloud Restore and press the A button.
After the reset process, set up your Asus ROG Ally again. Charge the device to full and start playing your favorite game.
Solution 7: Contact Asus Support
If you tried all the above solutions but to no avail, the screen may be damaged. Or, other hardware such as the motherboard or the hard drive could be faulty. You will need to get it checked by a professional. Contact Asus support or visit the nearest Asus service center.
Wrapping It Up
You are ready to showcase your gaming skills but quickly realizing that the device is not turning on can be disheartening. Before rushing to a service center, you should try the workarounds we have mentioned in this article to get the problem sorted out for you. We hope one of the solutions from this article will surely help you fix Asus ROG Ally won't turn on issue.