Baldur's Gate 3 has been finally released on October 6, 2020, developed and published by Larian Studios. It's the 3rd title under the Baldur's Gate series and comes under the action role-playing video game. The game is available for Microsoft Windows, Mac, Google Stadia platforms as of now. However, it seems that some of the PC-specific Baldur's Gate 3 players are experiencing multiple issues regarding smoother gameplay, lags, stutters, etc. Are you one of them? If yes then check the Baldur's Gate 3 PC Optimization Guide | How To Get 60 FPS, Boost FPS.
It's worth mentioning that the game is available on the Steam platform as early access which is considered to be a beta version precisely. That means not only it will have a couple of bugs but also multiple errors, graphical glitches, lags, and other unknown issues also. In a simple way, we can say that you can't expect a fully-fledged gaming performance from an early access build of a video game.
However, if you feel that there is something troubling you due to the graphics settings or misconfigured in-game graphics options, etc then you can check out this informative guide to tweak or change visuals and some other common workarounds to easily get 60 FPS at 1080P resolution unless you have an outdated GPU or very low PC configuration.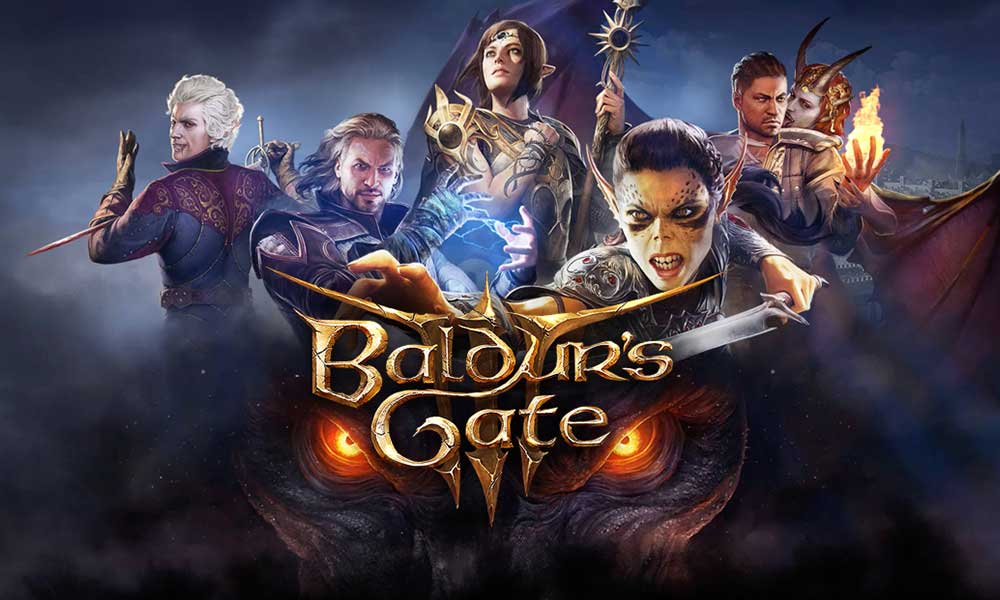 Baldur's Gate 3 PC Optimization Guide | How To Get 60 FPS, Boost FPS
Starting off, it may become quite frustrating to run the Baldur's Gate III game on your PC at 60 FPS on average if your PC/Laptop comes under a low-end or mid-budget segment. However, we'll try to suggest some of the best possible ways to quickly boost the FPS count during the gameplay which will definitely improve the gaming experience as well as you'll gonna feel fewer lags or stutters.
First of all, if already you have an SSD or planning to buy one, then we'll suggest you to simply install the Baldur's Gate III game on the SSD instead of HDD. Although SSD won't boost the gameplay or launch of the game, it will definitely become a plus point when it comes to lags or stutters.
Now, first thing first, make sure to reduce the display resolution of the monitor for the Baldur's Gate 3 game from the in-game Settings. If your monitor supports 1080P resolution and runs on a 60Hz refresh rate then you should also select 1920×1080 resolution as well as the 60 FPS limit from the in-game settings.
We'll also recommend setting Full Screen for the Display Mode.
Simply turn off the in-game V-Sync (Vertical Sync) option and turn on the same option from the dedicated graphics driver software.

Open Nvidia Control Panel > Manage 3D Settings > Program Settings > Choose Baldur's Gate III > Turn on Vertical Sync and click on Apply to save changes.

However, if in case, you're not getting satisfactory results then make sure to set the Vertical Sync to 'Fast' mode from the Nvidia Control Panel. Just follow the above step.
You can also set the Model Quality to Medium which will give you detailed geometrical visuals after rendering objects. It means the objects will look sharp and more detailed according to the option whatever you choose.
If in case, you want to be displayed smaller objects very clearly even from quite a distance then make sure to set Medium for the Instance Distance.
As the name suggests, the more Texture Quality you choose, the more in-game details will be visible. We'll recommend to set it High.
Set Texture Filtering to Anisotropic x16.
Set the Lighting Quality to Medium.
You can also enable Shadows for the in-game objects that should work better.
Ensure to turn off the Light Shadows option.
Shadow Quality should set to Medium.
It fully depends on the player but if you want the graphics quality sharper then go for SMAA. Otherwise, choose TAA for a little bit of softening image quality which will definitely boost the Baldur's Gate 3 PC Optimization and FPS count.
Read Also: Fix Baldur's Gate 3 Steam Purchase Stuck on Pending
Turn on Image Sharpening from the Nvidia Control Panel for the Baldur's Gate 3 game.
Disable Ambient Occlusion which will gonna reduce the sharpening quality of the in-game realistic scenes.
Disable God Rays which will reduce the light crossing through clouds, trees, etc. Should increase gameplay performance.
Turn on the 'Bloom' option if you want. It doesn't affect the gameplay performance as it's a post-process effect.
Subsurface Scattering – Turn it off.
Disable Overlay Apps like Xbox Game Bar as well as the Game Mode on your Windows. Click on Start > Type Xbox Game Bar and click on it > Now, turn it off.
According to your PC/Laptop configuration, you can easily reduce the Hardware Accelerated GPU Scheduling. But make sure to enable it first from the Windows Settings (Win+I) > System > Display > Graphics settings > Turn on/off the 'Hardware-accelerated GPU scheduling' option.
Make sure to keep your Windows OS build always up-to-date. Press Windows + I shortcut to open up the Settings menu > Click on Update & Security > Check for updates. If available, just select Download and Install. Once done, restart your PC.
Also, ensure to keep your graphics drivers up-to-date. Click on Start > Type Device Manager and click on it from the search result > Click on Display adapters arrow icon to expand the list > Right-click on the dedicated GPU card and select Update driver > Click on Search automatically for driver update. If available, it'll automatically download and install the update and ask you to restart your computer to apply changes.
Finally, keep in mind to clear some of the high CPU/Memory consuming background running programs from the Task Manager. Press Ctrl + Shift + Esc key shortcut to open up the Task Manager window > Head over to the Processes tab and check which apps or services are consuming higher memory or CPU usage (deep yellow color mark). Just click on those processes and select End Task one by one.
Must Read: Why Steam Downloading Baldur's Gate 3 So Slow?
Specific Nvidia GPU Settings
Now, you should need to change or tweak some of the Baldur's Gate 3 graphics settings for the Nvidia GPU card.
Launch Nvidia Control Panel > Manage 3D Settings > Program Settings > Choose Baldur's Gate III and follow the below steps and click on Apply to save changes:

Turn off Anti-aliasing-FXAA
Turn off Anti-aliasing-Gamma Correction
Set CUDA GPUs to 'All'
Choose Low Latency Mode to 'Ultra'
Set Power Management to 'Prefer Maximum Performance'
Turn on Shader Cache (HDD). No need for SSD.
Set Texture Filtering 'Quality' to 'High Performance'
Turn off Triple Buffering
Turn on Vertical Sync
For AMD GPU Users:
If you're an AMD graphics card user then you can try using the Vulkan on your PC instead of DirectX 11. However, if somehow the Baldur's Gate III game starts crashing on your system after changing to Vulkan, then you should obviously change it back to the DirectX 11.
That's it, guys. We hope you've found this guide very useful. Feel free to ask in the comment below for additional queries.