SgtOkiDoki released BattleBit Remastered in June 2023 as a low-poly, sandbox kind of character-based massive multiplayer FPS title that delivers stunning visuals and a better gaming experience. It allows players to get into the battle in three modes 32vs32, 64vs64, and 127vs127 with land, sea, and air battle. Although the game has received overwhelmingly positive reviews on Steam, it seems that several players are facing the Battlebit Remastered Attempting to Join Server Error.
We should mention that BattleBit Remastered is in the Early Access Game that basically provides players instant access to play the game but might have some bugs or development issues. However, developers can go through the optimization and other development processes to understand how players are finding the game worth playing or what are the commonly reported issues. So far, everything seems good enough except for a couple of issues that we can't deny.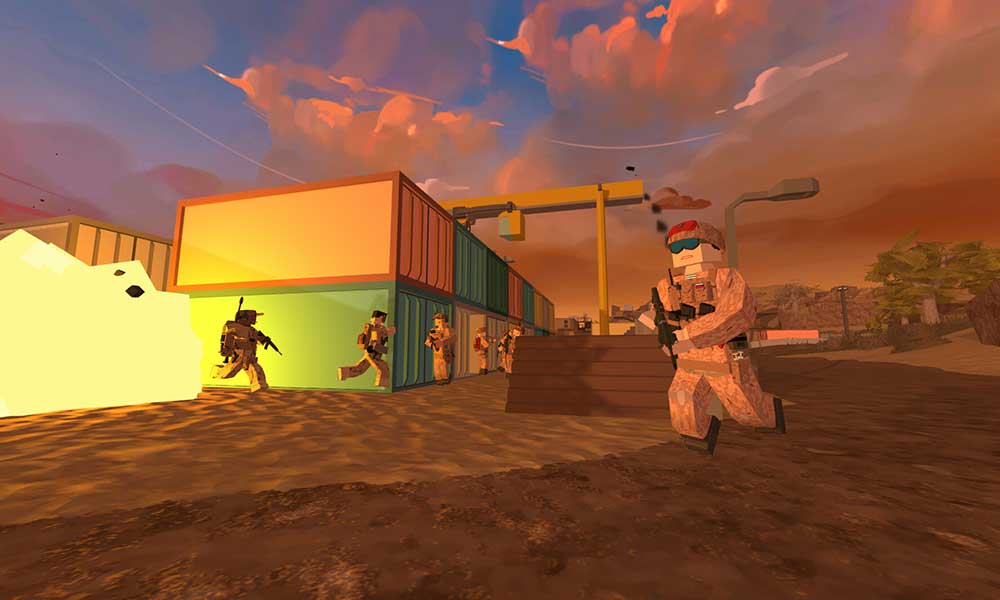 Fix: BattleBit Remastered Attempting to Join Server Error
BattleBit Remastered is a game that mostly delivers a similar kind of experience with its gameplay of Call of Duty and Battlefield but the player characters are sandbox type which also allows some players to think about Roblox. But this is not a Roblox game. Luckily, the game feels full of madness and looks awesome because developers have only released it for the Windows platform right now. Whereas there are no microtransactions provided as of now in the game which is also quite appreciated.
Now, talking about the specific issue, the game basically prevents players from getting into the multiplayer server online. Unlucky players are unable to enjoy this FPS title since it was released. Fortunately, this is one of the common issues in online multiplayer games which might occur due to some reasons like a poor internet connection, outdated game patch, corrupted game files, conflicts with the firewall or antivirus software, issues with overlay apps, etc. So, without further ado, let's get into the troubleshooting below.
1. Restart the PC
You should always try restarting your PC before going into any other workarounds because a normal system reboot can fix several issues and bugs that can temporarily appear. Rebooting the PC doesn't take any long but definitely worth it in several cases.
2. Run BattleBit Remastered as Admin
It looks like running the game application file as an administrator on the PC to avoid user account control regarding privilege issues. You should also run the Steam client as an administrator on your PC. To do this:
Right-click on BattleBit Remastered application on your PC.
Select Properties > Click on the Compatibility tab.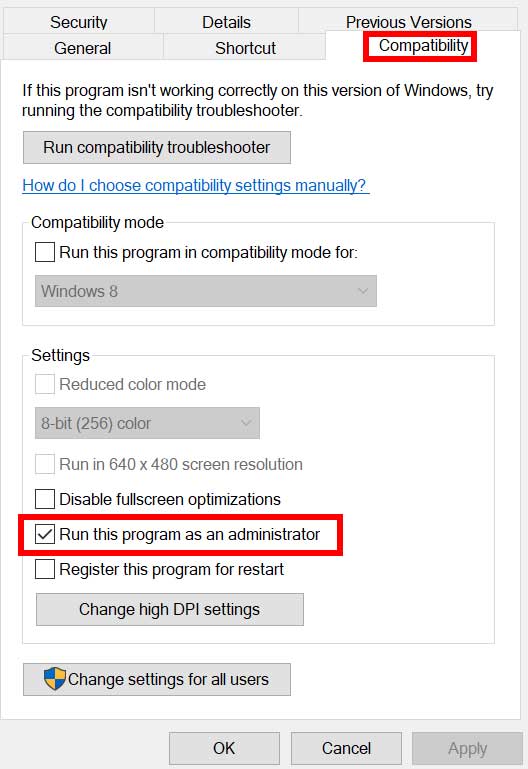 Make sure to click on the Run this program as an administrator checkbox to checkmark it.
Click on Apply and select OK to save changes.
3. Check the Internet Connection
It's also worth suggesting to check out the internet connection properly at your end before going to any other conclusion because a poor or unstable network can trigger such issues a lot. If in case, you're using a wired (ethernet) connection, then you can switch to Wi-Fi or vice versa to ensure there is no issue with the specific networking connectivity. If the internet is working fine, then you can head over to the next one.
4. Update the BattleBit Remastered Game
According to multiple reports, corrupted or damaged game files can cause a wide variety of problems and errors with game launching or gameplay. Mostly updating the game can resolve these issues in a jiffy.
Open the Steam client > Go to Library.
Click on BattleBit Remastered from the list of installed games on the left pane.
Now, the client will automatically search for the available update.
If there is an update available, click on the Update option.
Wait for a couple of minutes or so until the game update completes.
Once done, make sure to close the Steam client.
Finally, reboot your PC to apply changes, and launch the game again.
5. Verify and Repair the Game Files
If in case there is an issue with the game files and they somehow get corrupted or missing, then make sure to perform this method to easily check for the game file regarding issues via the client.
Launch the Steam client > Click on Library.
Right-click on BattleBit Remastered from the list of installed games.
Now, click on Properties > Go to the Local Files files.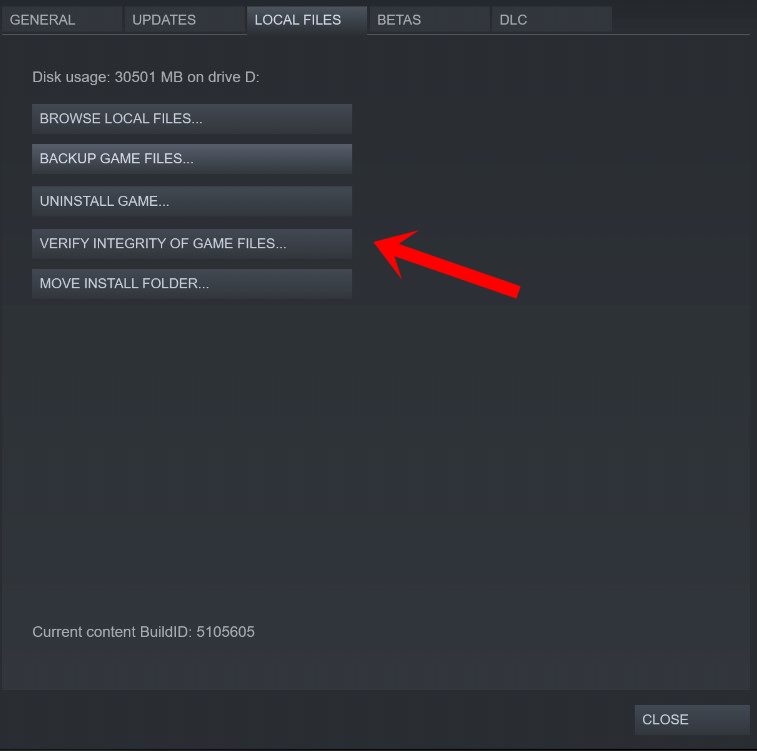 Click on Verify Integrity of Game Files.
You'll have to wait for the process until it gets completed.
Once done, just restart your computer.
6. Update the Networking Driver
Some of the affected players have also mentioned that an outdated or missing networking driver on their Windows system was troubling them a lot. So, if you're not sure enough whether your networking driver is updated or not, try following the steps below:
Press the Win+X keys to open up the Quick Link Menu.
Now, click on Device Manager > Double-click on Network adapters.
Right-click on the networking device and select Update driver.
Click on Search automatically for drivers to check for the update.
If there is an update available, it'll automatically download & install the update properly.
Let the process be completed and then reboot your computer to apply changes.
7. Check the Steam Server Status
BattleBit Remastered is available on the Steam platform only and the game has received plenty of positive reviews which definitely increases more active players every day. If in case, you're unable to connect to the game servers, it's quite possible that the Steam servers aren't capable to redirect to the game servers due to some reasons. So, make sure to check for the Steam Server Status by searching it online to get to know about it. If any issues are found, wait for a couple of hours and try again.
8. Allow Steam and BattleBit Remastered in Windows Firewall
You should also allow the Steam application and the BattleBit Remastered application manually in Windows Firewall by following the steps below to ensure the Firewall program isn't blocking the ongoing connections to the game servers from your end.
Press the Win+I keys to open Windows Settings.
Click on Update & Security > Click on Windows Security from the left pane.
Click on Virus & threat protection > Click on Firewall & network protection.
Go to Allow an app through firewall > Click on Change settings.
Scroll the list and select BattleBit Remastered for both the Private & Public domains.
If the game isn't on the list, click on Allow another app.
Browse and add BattleBit Remastered in Firewall > Click on OK to save changes.
Now, add Steam to the exception list too.
Once done, reboot your computer to change the effects.
9. Turn Off Windows Antivirus
You should also disable the Windows Antivirus program manually on the PC by following the steps below to ensure there is no issue with the game application running on the system. Antivirus software can become aggressive enough to block game applications or game files which eventually prevents games to run properly.
Press the Win+I keys to open Windows Settings.
Now, click on Update & Security > Click on Windows Security from the left pane.
Click on the Open Windows Security button.
Go to Virus & threat protection > Click on Manage Settings.
Just Turn Off the Real-time protection option.
If prompted, click on Yes to proceed further.
10. Disable VPN
The chances are high that somehow you're using the VPN service on your networking device or gaming device. Though the VPN (Virtual Private Network) allows you to connect to the game servers depending on the region, sometimes the VPN connection might trigger several issues with the game server connectivity. Temporarily turn off VPN and then try launching or joining the game to check for the issue further.
11. Try Using a Server Browser to Join a Game
Another thing you should do is to try using a server browser to join the game instead of clicking on 'Quick Play'. A couple of reports did claim that players can be able to get into the game servers with this method.
12. Disable Overlay Apps
In some cases, a couple of third-party overlay applications may run always in the background whenever you play a video game or run those apps. Though these overlay apps can help you in several ways, they can simply consume additional system resources and conflict with the ongoing game. It eventually reduces the performance and causes several other problems with the gameplay. It's better to turn off overlay apps manually by following the steps below.
Disable Discord Overlay:
Launch the Discord app > Click on the gear icon at the bottom.
Select Overlay under App Settings > Turn on the Enable in-game overlay.
Click on the Games tab > Select BattleBit Remastered.
Finally, turn off the Enable in-game overlay toggle.
Make sure to reboot your PC to apply changes.
Disable Xbox Game Bar:
Press the Win+I keys to open Windows Settings.
Click on Gaming > Go to Game Bar.
Turn Off Record game clips, screenshots, and broadcast using the Game bar option.
Disable Nvidia GeForce Experience Overlay:
Launch the Nvidia GeForce Experience app.
Head over to Settings.
Click on the General tab > Disable the In-Game Overlay option.
Finally, restart the PC to apply changes, and launch the game again.
There are some other overlay apps that can cause trouble for you something as MSI Afterburner, Rivatuner, RGB software, etc. You should turn them off as well.
13. Use a Public DNS (Google DNS)
If none of the workarounds did come in handy then make sure to use a public DNS address to get a better internet speed and global access to the servers.
Press the Win+R keys to open the Run dialog box.
Now, type ncpa.cpl and hit Enter to open Network Connections.
Double-click on the Wi-Fi or Ethernet network from the list.
Click on Properties > Double-click on Internet Protocol Version 4 (TCP/IPv4).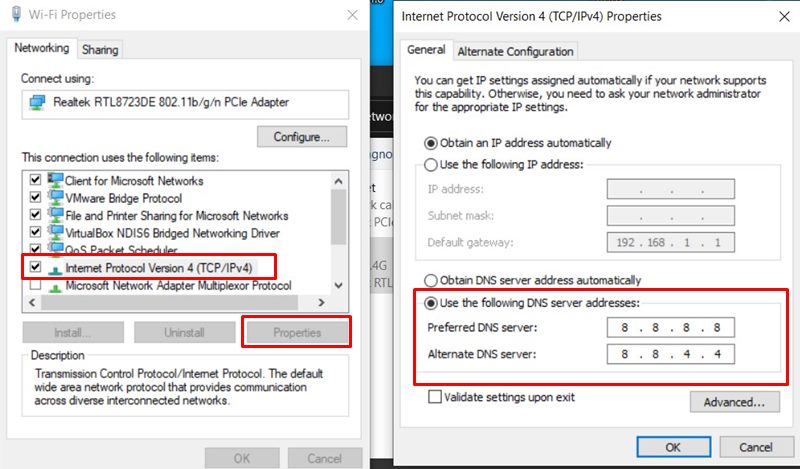 Click to select Use the following DNS server addresses.
Next, enter 8.8.8.8 for the Preferred DNS server and 8.8.4.4 for the Alternate DNS server.
Once done, click on OK to save changes.
Make sure to restart your computer to apply changes.
That's it, guys. We assume this guide was helpful to you. For further queries, you can comment below.