The so-called PUBG Mobile has now officially renamed Battleground Mobile India for the Indian market. Now, there is no Tencent logo appearing while you open and load the BGMI game. PUBG lovers have waited for months to come back and pre-registered on Google Play Store since last month. Although the quota is full now, you can easily download Battleground Mobile India 1.6.5 APK and OBB files on your Android device.
We've provided both the APK and the OBB file in a compressed zip file as well as the easy method to properly install the battlegrounds Mobile India in this post. So, make sure to follow all the steps completely to successfully enjoy the game without any installation issues. The release date for Battlegrounds Mobile India (Stable BGMI 1.6.5 APK) build is now live on the official website.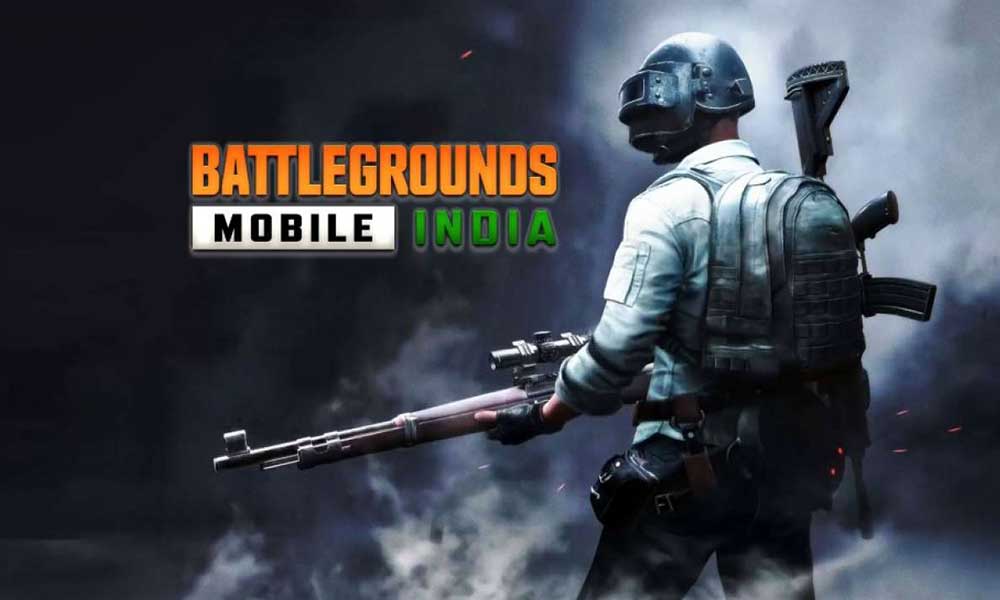 What's New Coming to BGMI?
September 28 — Metro Royale: Reunion
October 8 — Vikendi
October 15 — Runic Power
October 22 — Survive Till Dawn
October 31 — Payload 2.0
October 31 — Virus Infection – Halloween
Download Battleground Mobile India 1.6.5 APK and OBB File
Download BGMI 1.6.5 APK (arm64-v8a) | Gdrive link
Download BGMI 1.6.5 APK (armeabi-v7a) | Gdrive link
Download BGMI 1.6 OBB (1GB) (Full Download PC + Mobile)
How to Install BGMI 1.6.5 APK on your Android Phone?
Make sure to download both the files on your Android device or even if you've downloaded it on your computer, just transfer both the files to your handset.
Once downloaded, open the File Manager application on your phone.
Go to the respective downloads folder where you've downloaded the files or head over to the location where you've copied the files.
Now, tap on the zip file and extract or unzip it using the default File Manager extractor.
Once extracted, now you can see two separate files (APK and OBB) on your device.
Simply tap on the Battlegrounds Mobile India APK file to install the game on your phone. [DO NOT OPEN the game right now > Just tap on Done]
Next, select the OBB file and choose to Move or Cut > Go to the Internal Storage on the File Manager.
Open the Android folder > Open the obb folder > Create a new folder inside the obb folder named com.pubg.imobile and paste the Battlegrounds Mobile India OBB file here.

If you are unable to find an obb folder inside the Android directory, you can always manually create an obb file without any issue.

Another thing you'll need to do is to simply go back to the home screen > Press and hold the Battlegrounds Mobile India icon.
Head over to the App Info section > Go to Permissions > Make sure to turn on the storage permission only.
Once done, go back, and open the Battlegrounds Mobile India game.
It may take a few seconds or more to load up the game and it may also download some additional game files if required.
Once the process is complete, you'll see a pop-up that the update is finished.
Simply, tap on OK to restart the game to apply changes immediately.
So, launch the game again, and you'll have to accept the privacy policy as well as terms of service from the login screen.
Next, you'll have to log into your account or just start playing the game. It may also ask you whether to transfer your PUBG Mobile account details to the new Battlegrounds Mobile India game or not.

If you don't want to continue with your existing data then hit No and continue playing the game. However, if you're interested in transferring your existing PUBG Mobile details such as game progress data, rankings, inventories, etc, we'll share a complete guide on it very soon.

Enjoy! Happy Gaming.
That's it, guys. We assume this guide was helpful to you. For further queries, let us know in the comment section below.