Well, Windows 10 comes with many options where we can even improve our Windows audio quality by using apps that are available in the Microsoft store. The choices are many, but the result is a better performance than we assure you. This article will help you be familiar with some of the best surround sound software for windows 10, best equalizer, and some additional audio mixer apps too. Let's take a look at the best in it.
Best Surround Sound Software for Windows 10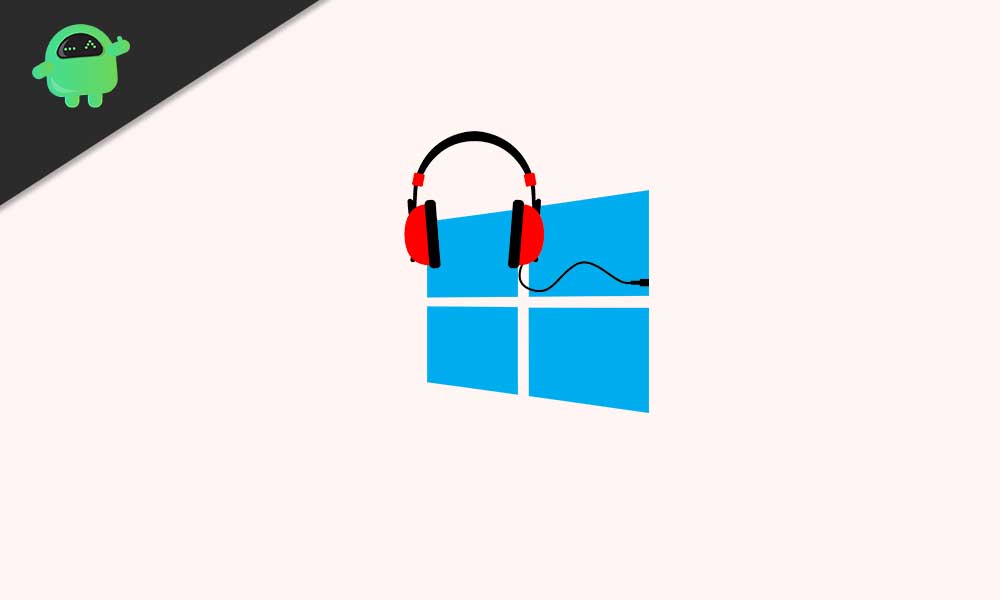 Using this new surround sound software, you can experience excellent sound quality in your regular headphones.
An excellent virtual surround sound will enhance a perfect audio impression. It senses that you will be able to hear and identify video game voices coming from which angle and gives you mesmerizing movie-watching experience.
To experience a real surround sound effect we listed below, three best surround sound software for windows 10
Also Read: Best Sound Equalizer for Windows 10/11
Razer Surround:
When it comes close to Razer Surround software, it comes in 7.1 surround effect, which gives ultra sound quality to any headphones. To experience the primary impact of the software, it is free to use but to get a pro version, you have to pay$19.99 and can own this software forever.
The Razer software is designed in such a way that it will give a great experience in gaming. The software is specially designed for video gaming. Playing video games such as battlefield five or Black Ops new Blackout with Raser software gives a full audio effect.
The sound effects of Raser software are outstanding in gaming. It is quite easy to detect even slight movements of players in games. Razer software is straightforward to use, and at the same time, the software is packed with a lot of options as well.
Dolby Atmos:
From the Microsoft store, Dolby Atmos is available to download. To access the software, you have to spend $14.99. This software is a good option for surround sound systems to get the complete effect of audio quality.
While compared to that of Raser, Dolby Atmos is a little heavy and hard to use. Meanwhile, the surround sound effect is quite amazing, depending on the quality of the headphones you use. If you use a pair of open-backed headphones, the sound effect of Dolby Atmos will work astonishingly.
With Dolby Atmos, it is spectacular to enjoy movies and videos; on the other hand, the surround quality of the software works on how the quality of audio produced from the video you are watching. If you have a surround sound speaker system, Dolby Atmos works properly and gives an exceptional audio experience.
Undoubtedly Dolby Atmos is the best option to get the real surround sound effect, but based on the quality of your surround system and the quality of the audio, it only works accurately. And will give you a breathtaking audio experience.
Windows Sonic for headphones:
Windows 10 has a virtual surround sound, but most probably, you didn't notice it. Creator Microsoft added Windows Sonic for headphones and placed it in the taskbar.
To active this option does right-click the volume mixer icon on the taskbar, the next step is to click Spatial sound (it turns off). You will then get the option to choose Windows sonic for headphones.
In expert opinion, they can't differentiate Windows Sonic from Dolby Atmos based on the audio quality. Both software gives crystal clear audio quality. What is the most significant advantage from Windows Sonic to other surround sound software is; it is free to use; don't have to pay to own this app.
Best equalizers for windows 10:
A sound equalizer changes your audio listening perspective. Generally, equalizers are used to listen to music and movies to control bass, treble, and other sound effects.
In the listed below apps, you can choose the best equalizer for windows ten and enjoy the real musical experience.
FxSound Enhancer:
FxSound Enhancer can quickly boost the sound quality of your music. The preset EQ helps to improve the listening quality of the music if you are using a weak quality audio system. Undoubtedly, FxSound Enhancer works in windows 10 OS smoothly and adequately. You get seven days of trial run experience, and want to own this software, have to pay $49.99.
When thinking of owning a FxSound Enhancer, it is reckless to buy headphones by spending $200-$500. This app has plenty of EQ presets to apply, and there is an option to set your own preset as well.
Don't have to think more about how this equalizer becomes more popular and gives a high-quality audio experience. To add more clarity to the audio coming out through Fxsound Enhancer, they use live 'decompression' technique. While listening to YouTube or live streaming, you will feel the difference.
Equalizer APO with Peace Interface:
If you are interested in operating an equalizer free of cost and easy to use, then this Equaliser APO with peace Interface is the best option for your windows 10. This software is free to use.
It takes some time to install the app and read about the supporting files carefully. First, install the Equalizer APO software and later download the Peace Interface. The combination of these two will give you a capable audio control equalizer and a well-packed interface.
The peace interface, in the software, you have the authority to create your own preset. Already there have been some default presets for you. The quality of audio filtered through Equalizer APO is fantastic to listen to. Try to feel this different experience.
Best Audio Mixer for Windows 10:
Everything is absurd without a sound mixer. Although we included two alternatives that enable you to take control of the volume levels of each app.
EarTrumpet:
Being one among the top audio controller apps on windows 10, Eartrumpet's performance is noteworthy. This app is the best windows, ten audio mixer UI. Installing EarTrumpet, you can control the volume of each program as well as can quickly control playback devices. With Eartrumpet, every user is allowed to organize default audio devices for specific applications.
EarTrumpet is quite suitable to work with Windows 10 and gives high performance. You can download it from the Microsoft store for free.
Voicemeeter:
Voicemeeter comes with an additional feature than EarTrumpet; this function is useful for those needing to fine-tune individual audio streams. Also, Voicemeeter allows changing the EQ of multiple audio devices at a time.
Voicemeeter is convenient to control different types of audio interfaces and suitable to handle music from YouTube, radio, and video games as well. This application is specially designed for VOIP users, Broadcasters, Podcasters, Video gamers, Musicians, DJs, etc. You can download this software from AB-Audio for free of cost.
There are different types of surround sound software that is now available varied in their function and quality. The above mention software is the best you can select in the market as per your interest and the quality of the software you can select anyone on the list. If you have any queries, please leave a comment below.