Maybe you haven't given much importance to your PC's audio setup much, but still enjoy multimedia on it. And now maybe you have finally decided to make it better. Well, the good news is Windows 10 comes with lots of perks, and audio enhancement is one of them. So if you are looking to bring a change to your audio experience, then this is the right article for you. So let's take a look at what are the different things you can do.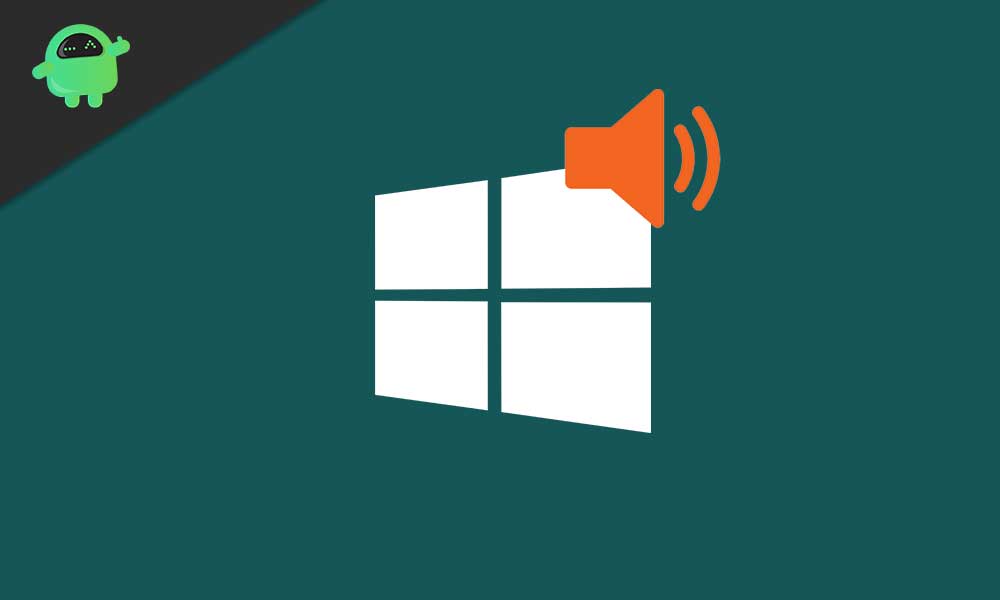 Changing sound effects:
Get into your settings menu by holding on to Windows key+I on your keyboard. This will take you to your entire settings menu. Now navigate to Personalization > Themes > Sounds, and here you will see a whole list of customization options. Here you will see two basic customizations, sound scheme, and program events. By default, the sound scheme is set to windows default, but you can change it according to your preference. You can even change it to no audio if you want to mute out all audio.
In the program event option, you will see a drop-down list for different kinds of sounds. You can choose everything according to your liking and then click on OK to save it after you are done. You can even download new sounds, add it to this list and select it as your default for whichever application you want.
Adjust individual app sounds:
When you click on the speaker icon below in the taskbar, you will see a slider to control the sound of the entire system. But there is an additional option that lets you set the sound for individual apps too. To do so, right-click on the sound icon and select Open Volume Mixer. Here you will see a list of applications with toggles next to them. Adjust these toggles to adjust the sound level of each of these apps.
You can even download EarTrumpet from the Windows that can be used to access this setting directly.
Switch between Audio Devices:
Suppose you have a bunch of audio devices connected to your system. How do you change and switch between them? Well, it's relatively, very easy. You just need to tap on the sound icon on the taskbar, and there you will see your current audio device name along with the volume slider. Tap on the current device, and you will see all the options at your disposal to be selected as your audio playback device. Then select the one you were looking for and adjust the volume level on it for the desired playback.
You can even use the application called Audio switcher, which will let you jump from one device to another through the means of keyboard shortcuts set by you. This comes in handy if you are using another application in full-screen mode. Suppose you are using a video play to watch a movie, and you want to switch to another audio device without pausing or stopping the video. Then just simply use the keyboard shortcuts you have set through Audio switcher and select the audio device you prefer.
Update Audio drivers:
If your audio device suddenly stops functioning properly, then you could try updating the drivers. For this, press Windows key + X and click on the device manager. Double click on Audio input and output, and here you will see the entire list of Audio devices connected system. Find the one that is causing you trouble, right-click on it, and select update driver. Click on Search automatically for updated driver software and follow along with the instructions.
If this doesn't solve your issue, then simply go over to your system manufacturers website and look for your system model's audio drivers. Download and install them directly on to your device and restart the system. This should definitely fix the issue you have been having.
Sound Enhancements:
Windows 10 comes with a number of sound enhancement options for playback devices. To view these enhancements, right-click on the speaker icon > click playback devices > double click the device of your choice > click on the enhancement tab > click on immediate mode.
Now from the list tick any sound enhancement you are curious about, and it automatically tells you what it does.
Get new Speakers:
Well, it's always the first thing that comes to mind when you think about updating your audio setup. And yes, a new decent set of speakers can always enhance your multimedia experience. However, you don't need to go full-on with a 7.1 setup that empties your wallet substantially. Instead, look for the speaker set that fits your budget and also offers decent bass and good clarity. As long as the quality of the audio is maintained, you will be amply satisfied with your purchase.
Hopefully, these tips will help you enhance your audio experience in your windows system. If these tips are not enough, then you should know that there is also a bunch of applications in the windows store that will automatically tweak the audio settings of your system, and all you need to do is to install and enable it.