Ads are a necessary evil, we get it. For some developers, those who don't offer any in-app purchases, it is their sole source of income. And in-app banner ads are something that many of us have learned to live it. These ads are only visible until we are using the said app, and they occupy only a small portion of our screen. But things begin to go south when we have to deal with full-screen pop-up ads. In some cases, they get displayed on the home screen itself, rather than inside the app. This is something that irritates one and all. So if you echo this feeling as well, here are all the necessary steps to stop these random pop-up ads from appearing on your device.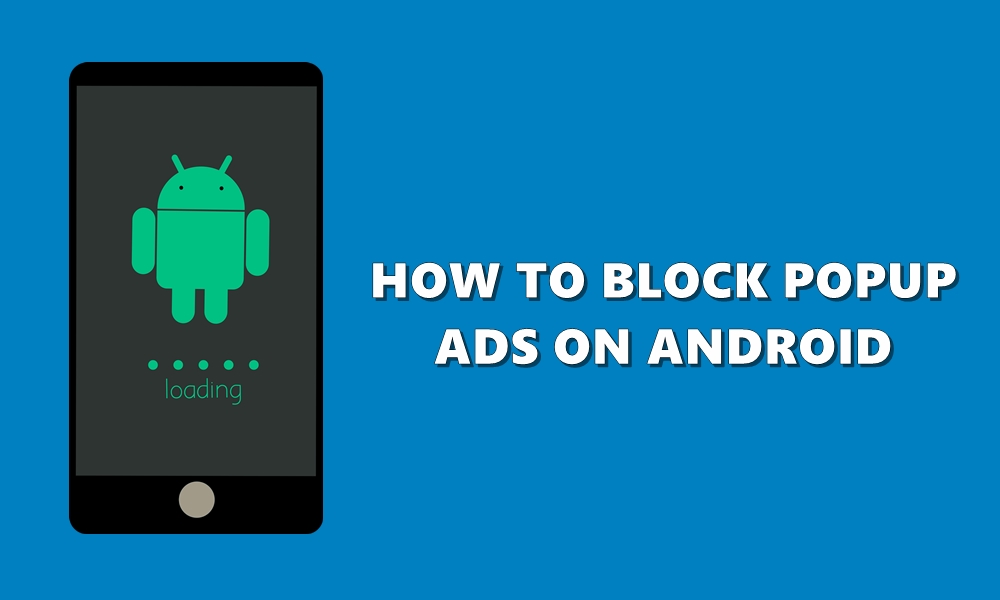 How to Stop Random Ads from Appearing on your Phone
In case you see full-screen ads covering your entire screen, you probably need to uninstall that app right away. However, this is where the problem lies for many people. You can't really judge from which app these ads are coming, just by looking at these ads. Fortunately, there are quite a few nifty workarounds for the same. Let's check out.
Identify Ads Displaying Apps Via Recent Apps and Uninstall them
As soon popup ads appear on your device, minimize it right away. Then head over to the recent app screen and see under which app the ads are being shown. Once you get hold of the app, uninstall it right away. This should stop random popup ads from getting displayed on your device.
Identify Apps from Play Store
You could also head over to Play Store, tap on the hamburger menu and go to My apps and games. Under that, tap on Installed and then the sort icon situated to the right of 'On this device' text. Select Last Used from the list. This should give you a rough idea as to which app was last accessed from your end and was actually displaying the popup ad.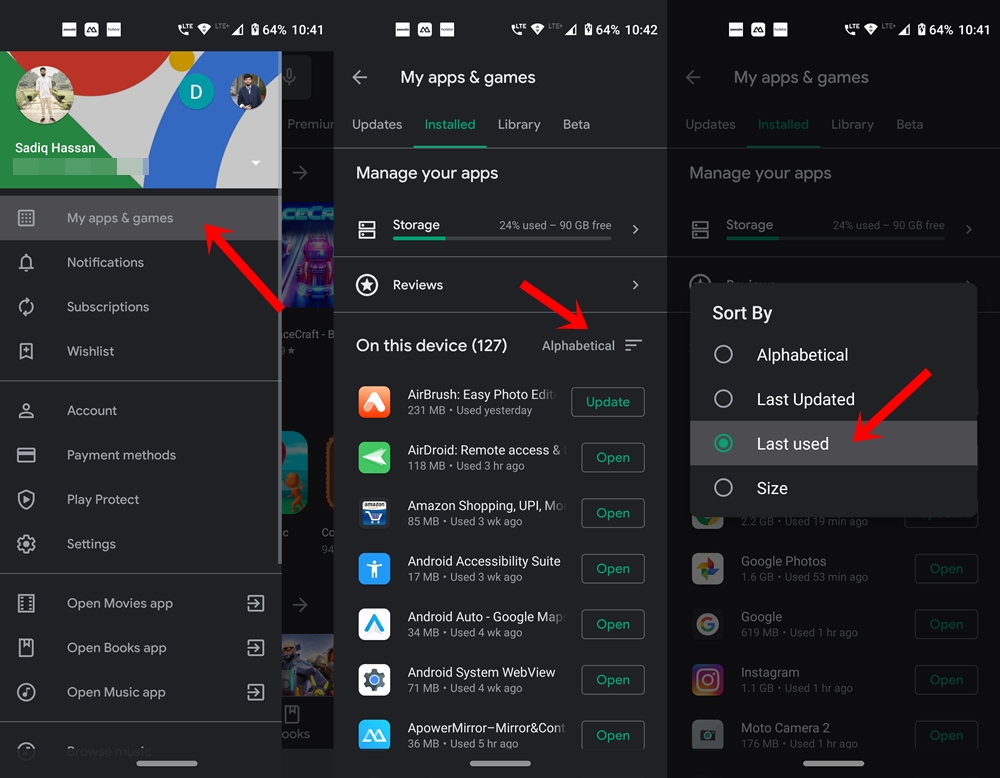 If you are confused between two-three apps, then the Play Store reviews section will definitely come in handy. Check out what other users have to say and you will likely find the apps displaying full-screen pop-up ads. Uninstall it right away and the popup ads will stop appearing on your device.
However, if you are quite sure that the ads are being shown by a browser, then there are quite a few ways of handling it. Many apps including Brave, Firefox, and other Chromium-based browsers nowadays come with ad-blocking functionality. Although not cent percent perfect, but they tend to do their job pretty well.
Likewise, apps like AdClear, AdGuard, and AdBlocker also claims to block intrusive apps on Android. Although the mileage on non-rooted devices varies, yet they provide a helpful escape. There are also some antivirus apps such as Norton, Avast, AVG, and Kaspersky that might come in handy in such scenarios.
Factory Reset
However, if none of the above workarounds prove to be fruitful in your case, then a factory reset might be required. But before you do so, make sure to have a backup of all the important data as doing a reset wipes your entire device. To create a backup, head over to Settings > System > Backup > Back-up now.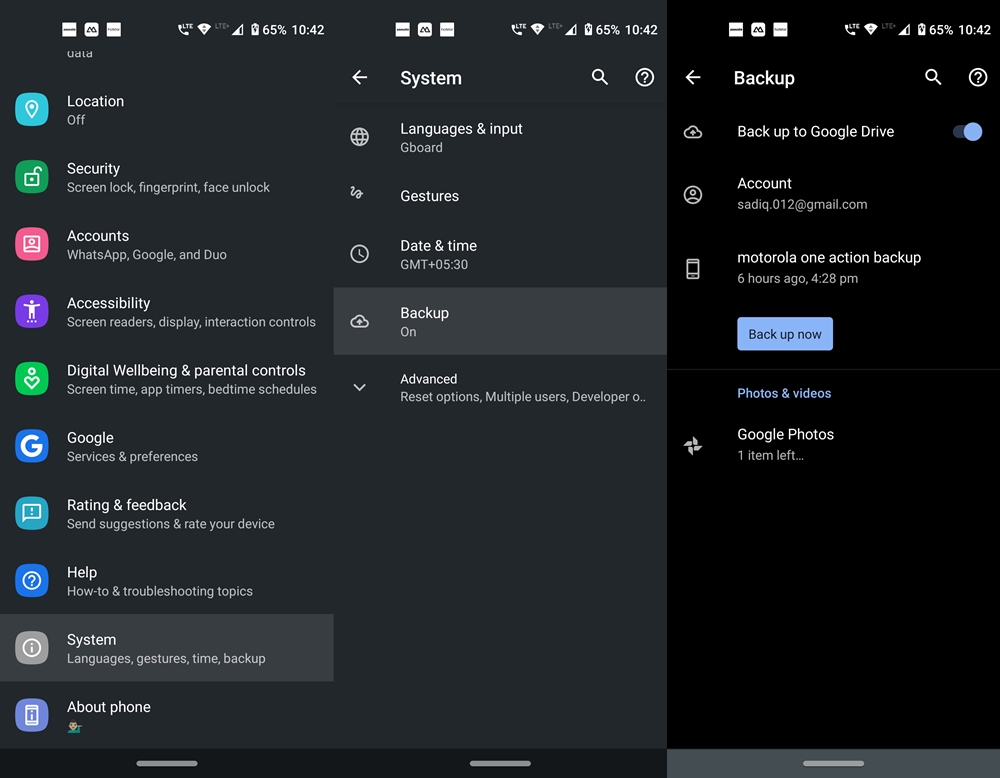 Once you have done so, head back to System, tap on Advanced > Reset > Erase all data. This should remove all the third-party apps from your device and hopefully stop the full-screen popup ads from appearing on your device.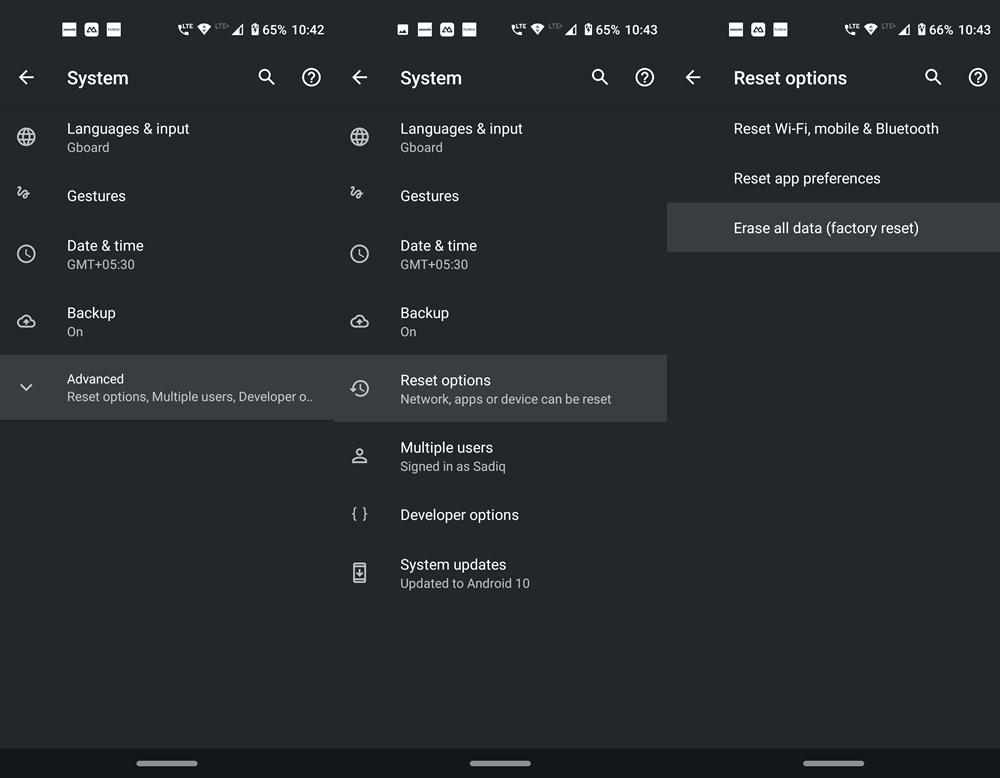 So these were some of the important ways through which you could block those intrusive popup ads from getting displayed on your devices. There is no single universal fix for this. Different users might be able to block full-screen popup ads using different methods. With that said, do share your views regarding which of the above-mentioned workaround worked in your case.