Wireless gadgets have been changing our lives since time immemorial. Currently, Bluetooth enabled gadgets falls in the category of wireless devices. We all use many Bluetooth wireless pieces of equipment such as a wireless keyboard, a wireless mouse, monitors, headphones, charger, etc. But what if your Bluetooth wireless mouse is not working correctly?
While navigating through the Reddit community tab, we noticed that many users wanted a fixing guide for Bluetooth wireless mouse not working correctly on their PC. After that, are here with a guide for you guys on how to fix your Bluetooth wireless mouse which is not working correctly.
It seems to be the most irritating situation because nowadays, each of us only has a wireless mouse instead of a wired one. So, you don't need to worry about your Bluetooth device. Follow the guide till the end to resolve this problem. Let's get started.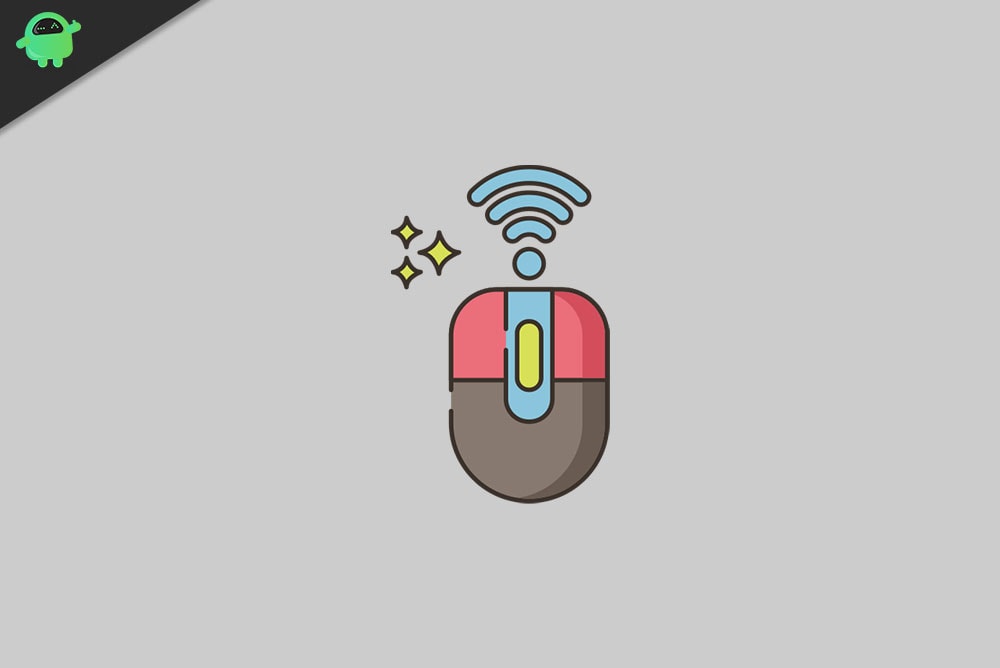 What To Do If Bluetooth Wireless Mouse Not Working
To fix a Bluetooth wireless mouse not working follow the fixes given below. It is worth noting that the fixes provided are easy and you don't need to be a tech-oriented person in order to proceed.
Fix 1: Restart your PC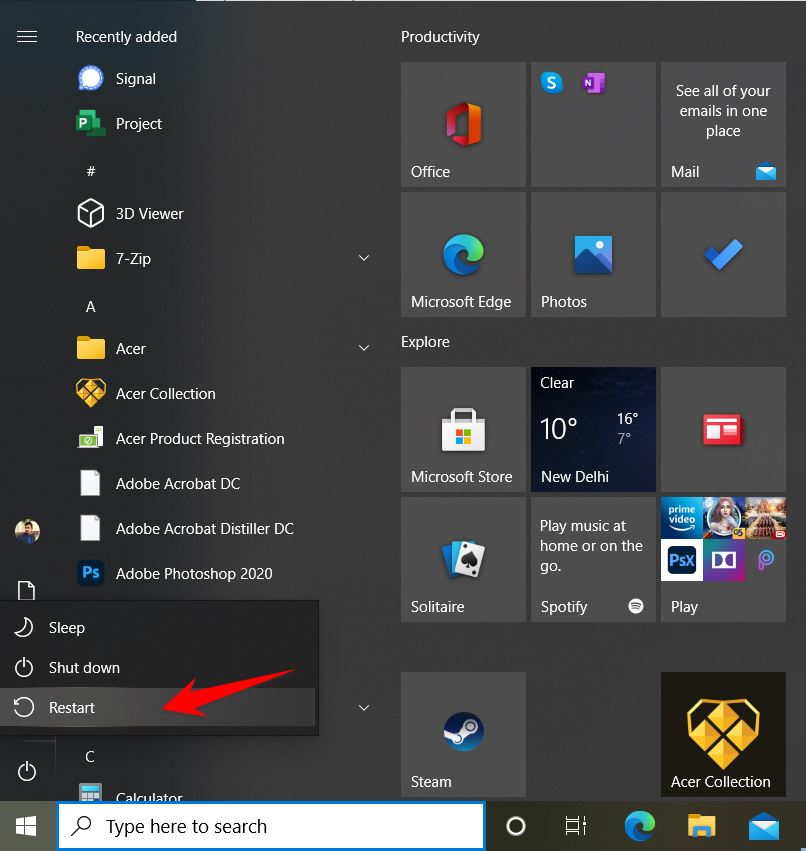 This is the best initial option, whenever you are having any trouble with your PC or Laptop. To reboot your PC or Laptop follow the procedure given below.
Initially, you need to press the windows key or simply tap on the window button to open the start menu.
After that, just tap on the power button shown in the start menu.
Then, you'll see three options in the pop-up power window. Click on the restart option.
That's it. Now, wait till the reboot process is done and then, check if the problem is resolved or not.
Fix 4: Do Check your Bluetooth Service
To check your Bluetooth Service is running or not, you need to follow the steps given below: –
First of all, you need to open the Run command line by pressing Windows key + R.
Now, type service.msc in the run box and hit the enter button.
After that, scroll down and find the option Bluetooth support service.
Now, look if it is set to Started then it's ok but if not then right-click and select start from the drop-down menu.
Fix 5: Run the System Troubleshooter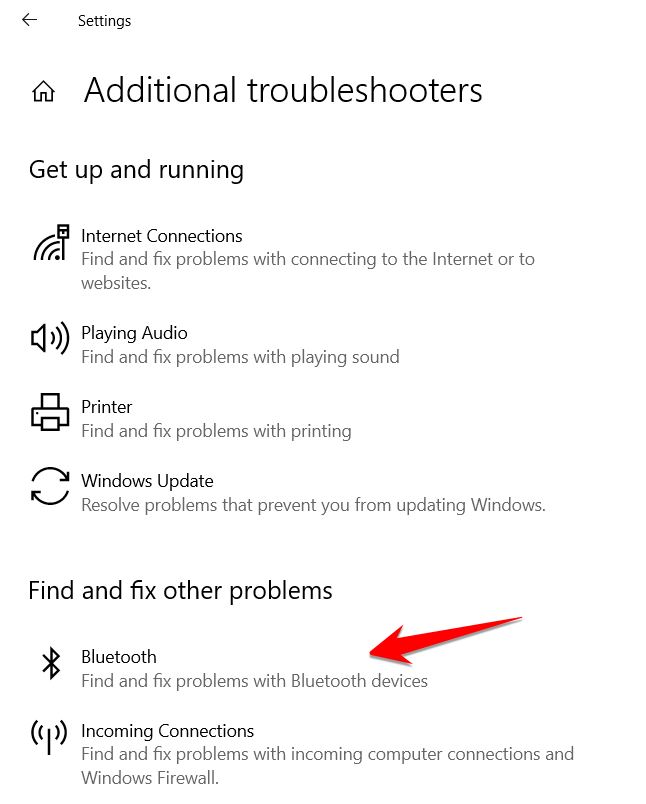 It is the most widely used technique to fix any technical issue related to your System. To run the troubleshooter on your PC follow the steps given below: –
Firstly, go to the Settings and then click on Update and Security.
After that, select the Troubleshoot option located on the left panel.
Then, tap on the Run the Troubleshooter found under the Bluetooth icon.
Now, follow the on-screen instructions.
After completing, the troubleshooter will tell you to turn something off or on, do that and you are good to go.
Fix 6: Restart the Bluetooth Mouse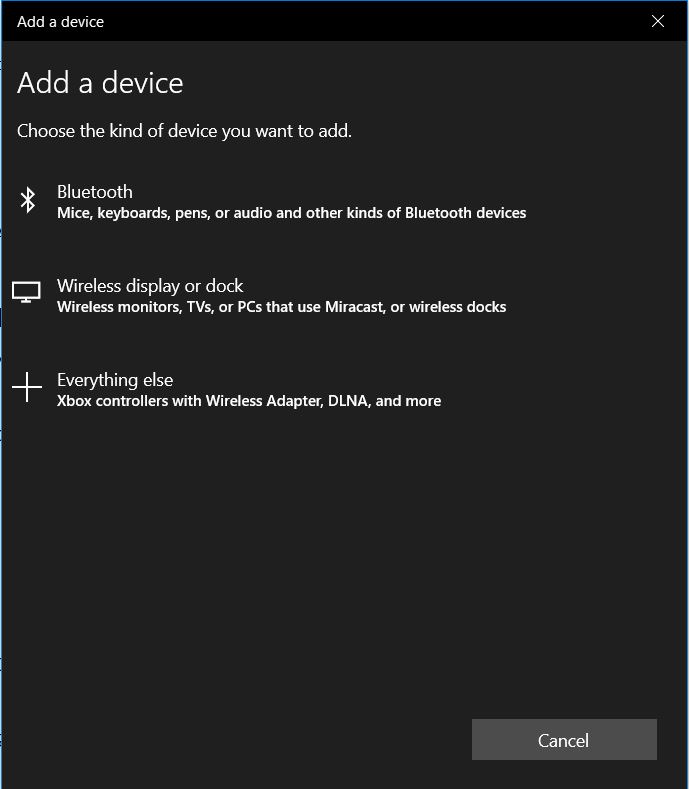 To restart your Bluetooth mouse follow the instruction given below carefully.
You need to first go to the Search menu and type control panel. Then, click on it.
After that, go to Hardware and Sound, and then tap on Bluetooth Devices.
Now, choose your Bluetooth mouse, and then select the Remove option.
Tap on Add, to reset the device. Choose the option My device is set up and ready to be found. Then tap on Next.
In case, your device is not found then restart it again.
After that, follow the on-screen instructions.
Fix 7: Change Your Mouse Frequency
Frequency is something that is an essential part of wireless devices. If you want to change your mouse frequency, open the utility software of your mouse. Navigate through it, find the option changing mouse frequency, and set it between 500 Hz and 250 Hz.
Fix 8: Roll Back Your Drivers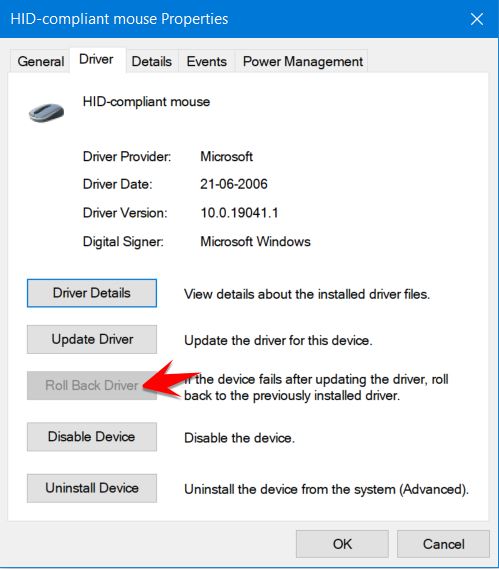 Rolling back the drivers seems to help in most of the cases. So, to roll back the driver, follow the steps below.
First of all, right-click on the Start button and try to open the device manager.
Navigate through the device manager and look for your Bluetooth mouse.
After that, right-click on your Bluetooth driver and select the Properties option.
Now, under the Driver tab, select the options roll back the driver.
Then, what you have to do is follow the on-screen instructions to complete the process.
At last, just tap on the restart button to reboot your device.
Fix 9: Optimize the Bluetooth Signal
You need to make sure that nothing is blocking your Bluetooth signal if the above fixes don't work for you then follow the general instruction given below: –
Try to place your Bluetooth transceiver as closer to your wireless mouse as possible.
Please turn on the transceiver on its upside or side down.
Fix 10: Check for Windows Updates
Apart from regular system updates, Microsoft rolls out numerous driver updates via Windows update. So it might be possible that your Bluetooth devices need a new driver update. Updating your windows ten along with new driver updates helps you to stabilize your system performance.
These all are the solutions for fixing Bluetooth wireless mouse. We hope at least one of our fixes works for you and resolve your problems. After applying the solution as mentioned above, you will definitely fix the Bluetooth wireless mouse not working issue.
For more guides and other updates, subscribe to our YouTube Channel. Also, check out our Gaming Guides, Windows Guides, Social Media Guides, iPhone, and Android Guides to know more.