Borderlands 3 is a first-person action shooting game developed by Gearbox Software and published by 2K Games. It's a sequel to 2012's Borderlands 2 and the 4th main edition in the Borderlands series. The game is available on Windows, Xbox One, Google Stadia, PlayStation 4, Macintosh platforms. Though the players love this game so much for its graphics and gameplay, it's also worth mentioning that there are some bugs or errors as well. Here in this guide, we will try to fix Borderlands 3 Ran Out of Video Memory or Exiting Error.
There are a couple of BL3 players who have already reported to the 2K Games support team and the team has responded it very nicely with some reasons & possible workarounds as well. All of the mentioned troubleshooting methods are easy to perform and the ran out of video memory issue or exiting error can be easily fixed. So, without wasting any more time, let's jump into the steps below.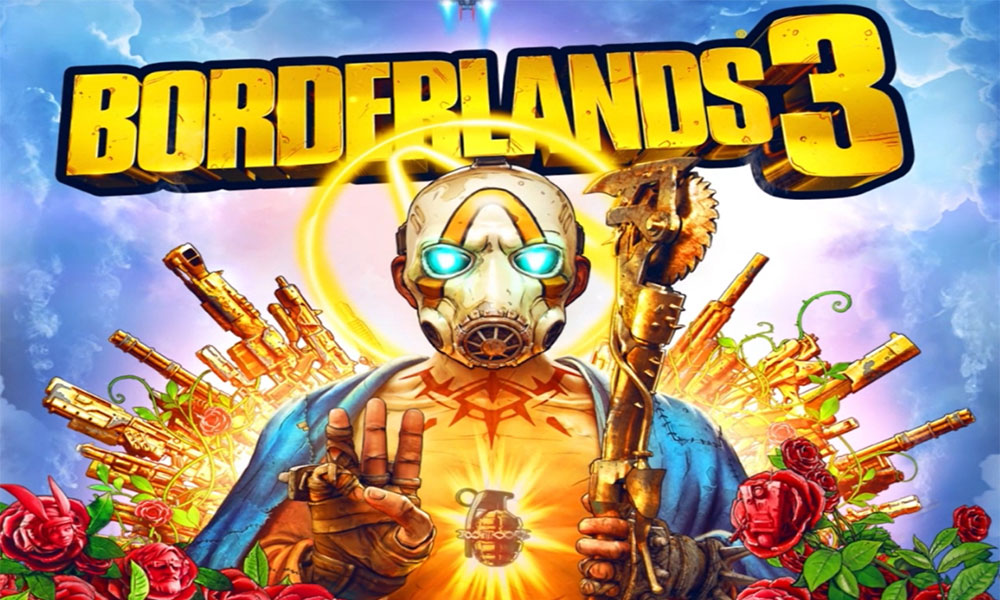 How to Fix Borderlands 3 Ran Out of Video Memory and Exiting Error
According to the 2K Games support team, this ran out of video memory issue mostly appears when PhysX Settings are higher than the Nvidia graphics card. PhysX effects can easily cause a lag or glitch in the system performance or while playing any graphics-intensive games or even running any applications. However, it's also expected that the background running apps can also cause this error some times.
Now, if you're experiencing random graphics issues or video memory errors or crashing errors, then you should check out some of the possible workarounds below:
I keep getting this crash – "Ran out of video memory" What can I do? from Borderlands2
1. Restart your System
As most of the time, only rebooting your game or rebooting the Windows computer can fix plenty of issues or glitches or even errors. So, if you haven't restarted your system yet, then do this first and check whether the issue has been fixed or not.
2. Check the Minimum System Requirements
As most of the time, hardcore game lovers always just download and install the game in order to play. However, it's quite possible that your system specifications are not capable enough to run a particular game properly. So, it's a better idea to always check for the minimum and recommended system requirements at first before installing the game. Here we've shared the Borderlands 3 minimum system requirements below:
Requires a 64-bit processor and operating system
OS: Windows 7/10 (latest service pack)
Processor: AMD FX-8350 or Intel i5-3570
Memory: 6 GB RAM
Graphics: AMD Radeon™ HD 7970 or NVIDIA GeForce GTX 680 2 GB
DirectX: Version 11
Storage: 75 GB available space
Sound Card: DirectX Compatible
3. Close Background Running Apps
Head over to the Task Manager and check for the background running apps or processes which are extensively consuming CPU and memory usage without any major reason. Such as if you're using Google Chrome on your PC, then you may notice that it consumes a lot of CPU & Memory usage than most of the other apps. So, make sure to end the task by right-clicking on the app or process instantly.
4. Disable All Overlay Options
The Overlay options take a lot of CPU and memory usage as these services are always running in the background. Now, if you can't understand overlay options, then don't worry. An Overlay option is a feature or program that runs along with any application or tool like Steam, Discord, Spotify, Nvidia GeForce Experience app, Windows Game Bar, etc. All of these overlay options are almost the same and offer taking screenshots, gameplay recording, live chatting, social media sharing, streaming, etc.
So, you will need to disable all the installed and running overlay features from the game or launcher settings. For Steam, you will find Steam Overlay in the settings. For Discord, disable in-game overlay from the overlay settings. For Nvidia graphics card, disable Nvidia GeForce Experience Overlay. For the AMD graphics card, disable in-game overlay from the Preferences tab. Disable Game Bar from the Windows Settings > Gaming option. Spotify desktop app users can find the overlay option from settings.
5. Lower the Resolution
If in case, the above-mentioned methods won't work for you, then you can try lowering the resolution from the Control Panel > Appearance and Personalization > Adjust screen resolution. Once done, launch the game and try lowering the video resolution in the game settings as well. Finally, close and restart the Windows then run the game again to check for the issue.
6. Adjust In-Game Settings
In order to prolong the gameplay or fix the issue, you can head over to the in-game settings and Lower the Bullet Decals settings and Foliage settings for a better gameplay experience.
7. Update Graphics Drivers
If you're using the Nvidia graphics card then update the GeForce Experience app on your PC from the Nvidia official site here.
But if you're using the AMD graphics card on your system, then update the latest AMD Drivers from here.
That's it, guys. We hope you've found this troubleshooting guide useful. If you've any queries, you can comment below.
Source: Reddit | 2K Games Support